Tiffany Haddish Planning "Girls Trip 2" During Stay At Home Order
Tiffany Haddish has been keeping pretty busy since the world shut down a little under two weeks ago. In a recent chat with The Huffington Post, she gave a few updates about what she has been doing:"I have a garden. I've got plenty of food in the freezer. I got Netflix, Hulu, Amazon Prime; I've got cable. I have a room that I've got to clean out. I have so many bills that are a year old that I just paid online." But it is the news that her and her Girls Trip co-stars Queen Latifah, Regina Hall, and Jada Pinkett-Smith have been Zooming about the sequel to the big hit comedy. While a second film is not green lit, Tiffany Haddish and writing partner Tracy Oliver have the treatment ready to go. Other factors seem to be at play however: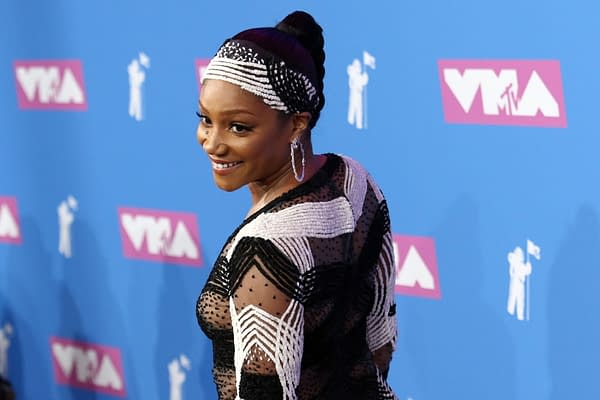 "Then it was like, 'Oh, you guys want too much money,'" Haddish explained. (She said she made only $80,000 for "Girls Trip," and she's certainly worth more than that now.) So Latifah, Hall, Smith and Haddish decided during their two-hour Zoom conference to blaze ahead on their own. They agreed to meet again on Friday to start writing the script together.
"We might decide not to even make it 'Girls Trip,'" Haddish said. "Maybe we'll do a different story just in case no one wants to make 'Girls Trip 2.'"