Bottleneck Gallery has been really coming hot and heavy with the releases lately, and this weekend they have a timed edition TMNT 1990 poster that fans and collectors are going to want to get their hands on. This one is by the artist Florey and features the Turtles kicking Foot Clan butt on a rooftop. It also features the film's iconic tagline, "Hey Dude- this is NO Cartoon" on the bottom, a very nice touch. The best part? The TMNT logo on the poster glows in the dark. This timed edition is on sale until Sunday night, July 12th, at 11:59 PM EST. That will also determine the edition size. Check out the poster and its neat effect below.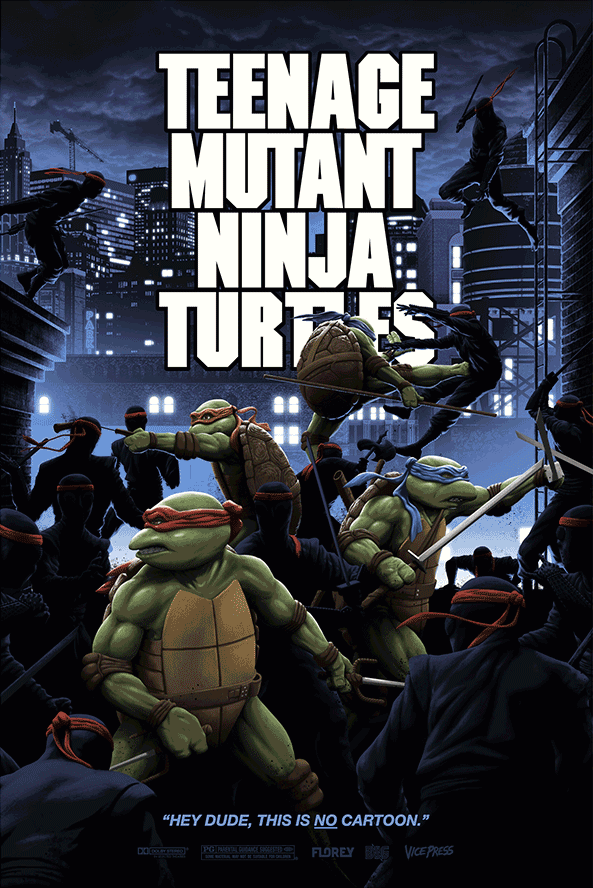 TMNT 1990 By Florey Variants Already Gone
"The Foot Clan has been causing chaos in NYC, and this Thursday, we're teaming up with Vice Press and Florey to take out the trash! The original Teenage Mutant Ninja Turtles movie is a marvelous combination of brilliant puppetry/animatronic work, a deep appreciation for the source material, and the right combination of cheese and grit. Florey's taken all of his passion for the film and poured it into an absolutely action-packed print that shows our four favorite brothers taking on hordes of bad dudes with some serious style."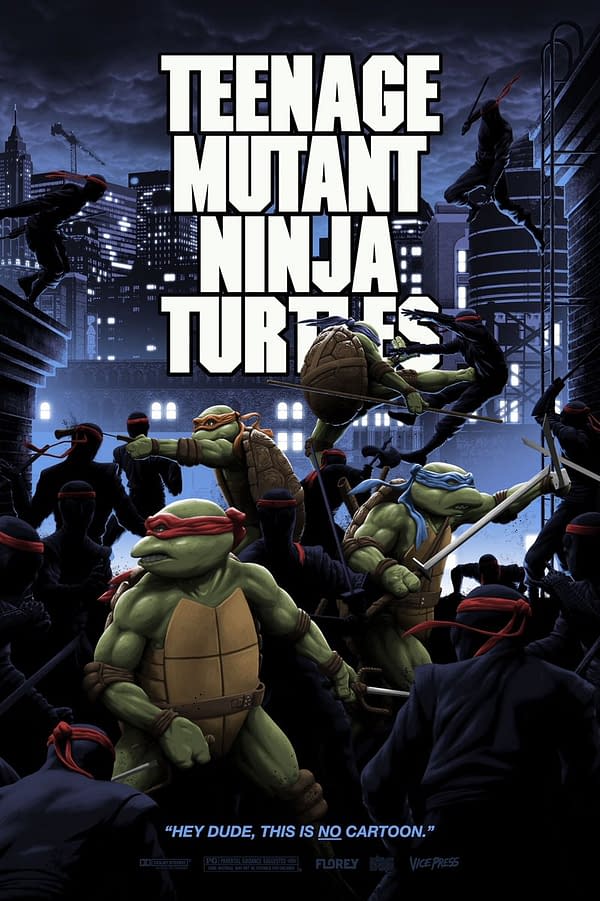 This TMNT poster also had four limited-edition variants, with the logo in each color of the Turtles bandanna colors shipped randomly. Those sold out pretty much instantly, but the timed TMNT is still available and going strong. This is a pretty awesome special edition poster, and Florey really did an awesome job capturing the boys in action. It is so hard to believe that this film is 30 years old, and the number of collectibles hitting celebrating that milestone is not slowing down at all. Make sure to go grab one of these while you can right now.
Enjoyed this article? Share it!