Tom Cruise Will Never Go Back to Jack Reacher Again
"His knuckles were nearly touching the ground," wrote Lee Child of his now-famous protagonist Jack Reacher in the 2012 book A Wanted Man. "His neck was thick and his hands were the size of dinner plates…A wild man. But not really. Underneath everything else seemed strangely civilized….His gaze was both wise and appealing, both friendly and bleak, both frank and utterly cynical."
The next year in High Heat, Child described the 6' 5", 210 to 250 pound Reacher as a "bulked-up greyhound." And in Never Go Back, it's noted that he has ""a six-pack like a cobbled city street, a chest like a suit of NFL armor, biceps like basketballs, and subcutaneous fat like a Kleenex tissue."
That doesn't sound particularly like Tom Cruise, who played Reacher in the film version of Never Go Back in 2016, and before that debuted in the first Reacher film in 2012, which was based on the Lee Child book One Shot.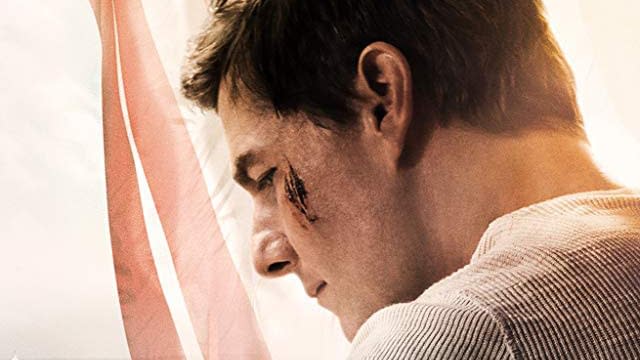 Cue lots of fans wondering if the 5' 7" Cruise could pull off the film version of the 6' 5" Reacher from the novel series, who is essentially both Captain America and Steve Rogers at once: big, strong, incredibly smart, and an impossibly good fighter. No costume or shield of course, but he makes up for it by being a world-class expert marksman, and having a perfect memory.
As a thriller novel junkie who got hooked on Child's sharp, vivid, and flawlessly-paced prose from the jump in 1997's Killing Floor (and all 22 of the installments in the Jack Reacher novel series since), I have to admit I was very skeptical about Cruise in this role myself.
Although most fans disagree, I have to admit that Cruise convinced me with his performance in 2012's Jack Reacher. He was able to replace Reacher's daunting physicality with sheer star power. Say what you will about Cruise, but he certainly has presence to spare, and he's supremely confident and well-practiced in an action star role. In my opinion, it worked.
When the controversial casting was announced in 2011, Child told Deadline's Mike Fleming Jr almost exactly that: "Reacher's size in the books is a metaphor for an unstoppable force, which Cruise portrays in his own way."
But Child has done a complete about-face on that comment in the time since, it seems. Talking about the upcoming Netflix reboot of the property — which will star another actor — The BBC has quoted Child as saying, "The idea is that when Reacher walks into a room, you're all a little nervous just for that first minute. And Cruise, for all his talent, didn't have that physicality."
Child continues:
And I want all those readers who were upset about Tom Cruise to help me out – participate in choosing the right actor for the TV series. We're rebooting and starting over and we're going to try and find the perfect guy.
Huh.
In 2012, Grantland interviewed Child, who is 6' 5" and "blandly handsome" like Reacher, and concluded that he had based his star character at least a little on himself.
I'm more than a bit skeptical of that at this point. Reacher would never, ever publicly disrespect someone who'd done him a good turn. He wouldn't dream of it.
Cruise certainly doesn't care what Lee Child says about him, and was unlikely to continue the role in the Netflix reboot anyway. As a fan, I'll happily continue reading and watching. But this strikes me as a bad look for the author, particularly because he is usually so very good with words.