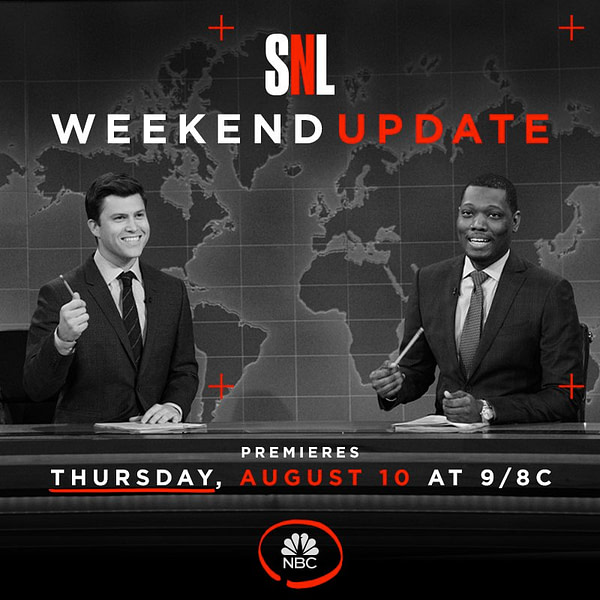 Donald Trump may be bad for civil rights, immigration, diplomacy, and people who don't want the U.S. government to be controlled by Vladimir Putin… but he's great for ratings, baby!
Riding high off a Trump-fueled creative resurgence, long-running sketch comedy show Saturday Night Live has been considering spinning off its weekly news segment, Weekend Update, into a Thursday night standalone show, as reported by Bleeding Cool back in February. This wouldn't be the first time a Thursday Weekend Update has been tried. NBC ran some Weekend Update Thursday specials in 2008, 2009, and 2012.
And it looks like we'll be getting more this year, as NBC has decided to move forward with the spinoff. The news was revealed in a Tweet from SNL's official account:
Update is coming to primetime! #SNL Weekend Update premieres August 10 at 9/8c! pic.twitter.com/YG7AB3A1mQ

— Saturday Night Live – SNL (@nbcsnl) March 14, 2017
According to a report from Variety, Thursday Weekend Update will be a limited run, with four half hour episodes planned for the month of August. Either way, more Trump is more gooder… er… strictly in the context of satirical comedy making fun of him, that is.