The state of Spider-Man's role in the Marvel Cinematic Universe has been in turmoil lately, with the initial removal from the MCU and now semi-return for at least one more film. Though Venom has no connection to the events of Marvel or Spider-Man as of now, Venom director Ruben Fleischer has stated there is motions being made for Sony to at least connect the web-slinger to the beloved symbiote in future films.
The 2018 film Venom did a solid job at making itself a standalone film, without trying to rush any Spider-Man connections too soon. Of course, there was an interest from fans, but Spider-Man became more prominently featured in the Marvel Universe which has teetered within the last few months. The upcoming Venom sequel has found a new director in Andy Serkis, but former director Fleischer has shared a little information about Sony's interest in connecting both characters soon enough. Fleischer tells Fandom:
"That's where it's all going to lead, and that's the exciting thing, because we changed the origin of Venom … in the comics, he evolved from Spider-Man but because of the Marvel-Sony thing we weren't able to that. And so the thing I think it's building towards, and will be exciting to see, is when they actually do confront each other."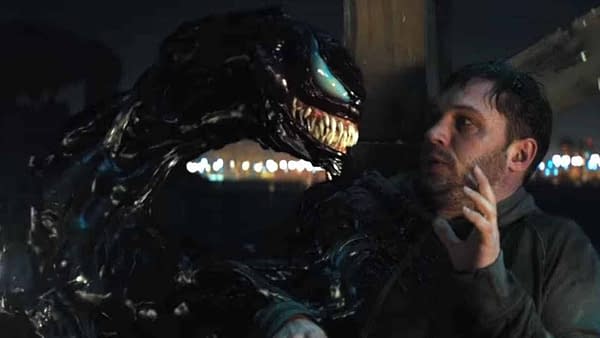 As it stands, Sony and Marvel are planning on sharing Spider-Man for one last film before Sony resumes solely focusing on their own cinematic stories about Peter Parker. The next Spider-Man film is currently aiming for a 2021 release, with the upcoming Venom sequel looking at an October 2020 release. The ending of Venom implied that the other symbiotes will be appearing soon, and one that's certain is none other than the dangerous Carnage (played by Woody Harrelson.) If they can hold off integrating them for at least one more film for Venom to really discover his own identity outside of his Spider-Man affiliations, then it could be a crossover event that Sony would surely profit on.
With Fox properties shifting to Disney, Spider-Man is the only major piece of the puzzle not under the Disney umbrella, and as long as Sony intends on doing the franchise justice, it'll still be exciting to see Venom and Spider-Man cross paths on the big screen once again.
What are your thoughts on Spider-Man and Venom facing off (or teaming up) in the future?
Enjoyed this article? Share it!