Following up on January rumors that he was in talks for the role, Vin Diesel has signed on to play Bloodshot, a superhero with a red circle on his chest, based on the Valiant comic book of the same name about a superhero with a circle on his chest. Diesel is known for playing Groot in Marvel's Guardians of the Galaxy franchise, so scoring him for the Valiant Cinematic Universe is a major coup as well as a shot across the bow at the rival comic book publisher. Bloodshot is expected to be R-Rated, allowing the Fast and Furious star to help Valiant stake a claim to the less-crowded R-Rated superhero flick territory. The field of R-Rated superhero movies could be thinned out once Disney takes over Fox, which produced both Logan and Deadpool. If so, that would leave the VCU to claim the territory as its own, and Bloodshot, a superhero with a red circle on his chest, is just the guy to do it.
Sony is expected to begin filming in July, hopeful to turn the Valiant Cinematic Universe into a badly-needed mega-franchise. Dave Wilson will direct the film, with a script written by Eric Heisserer. Schedule-obsessed Hollywood gossip blog Deadline got the scoop on the story.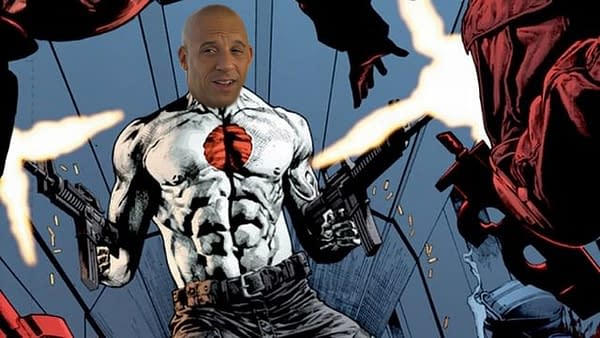 Enjoyed this article? Share it!