Violence And Humanity: Why You Owe It To Yourself To Watch Westworld Consuming entertainment is one of the things I do best. I take in a huge amount of pop culture everyday from video games, TV and film, and I know the role violence and sex play in what we take in. It's an important part of the human zeitgeist right now, and our fascination with our more base desires is a huge part of the art we now interact with every day.
We are also reaching a fascinating tipping point in terms of technology that is really affecting how we are interacting with this content. It's been coming for a long time, especially with things like 3D films and motion controls in games, but this year we really did take a big leap with the introduction of VR (Virtual Reality) and the explosion of AR (Augmented Reality). As we race towards becoming more and more immersed in our entertainment, how will our fascination with violence change? If you could enter a virtual simulation of a world, that felt entirely like real life, but allowed you to run around with no consequences like a game of Grand Theft Auto brought into our realm, what would this actually mean for us… and the NPCs?
These are the questions Westworld is asking. I've was given access to watch the pilot episode for the new hopeful HBO show today, and I have to say, this is one of the most fascinating pieces of television I've seen in quite some time.
The premise is truly eye catching, which can be rare these days. Based on the Michael Crichton book and film of the same name, Jonathan Nolan and Lisa Joy Nolan's version is the same idea on steriods. Essentially, people can pay a whole lot of money to spend time in an incredibly convincing Old West town, where they can play up their fantasies in 'real life'. This town is populated by synthetic AI that are convincingly human, and it doesn't matter what you do to the world on one day, as everything resets and all crimes forgiven the next. It's a provocative premise, that plays into full immersion technology.
The show takes place in two main settings, both the in world wild west town, and also the sci-fi control room that oversees it. While those in the park are tearing it up cowboy style, the business side is given a fair amount of room to work the politics and philosophical questions in the broader picture. Evan Rachel Wood excells as Dolores, one of the the in world AI who is subject to the whims of humanity with out consequence. Her role in this is central, and she has proven she is more than capable of carrying the show on her shoulders. Her character's intentions, changes and questions will be the glue of this whole thing, and I'm very excited to see how the character progresses. Ed Harris is also suitably creepy as The Man in Black, who has some unknown and mysterious purposes that will almost defintely end up being the 'mystery box' of the show. Sir Anthony Hopkins plays the old creator of the park with the dour, yet whimsical charm he has become known for, and he is a predictably safe pair of hands here. The entire cast is strong here though, so don't worry too much on that front.
While the whole premise of the show is certainly set up to make you feel a little uneasy, it doesn't forget to revel in the fun of its concept. There is a bunch of fun had with the cowboy premise at one point, and the little nods at the video game-y nature of the concept are well delivered too. At times, we are supposed to be enjoying the violence here, while also examining why we like it. It does mean the show's goals can feel a little conflicted, or at least, embelishing in some of the condemnations it has, but never tips too far one way or the other.
It's important to point that out. While it could go there in the future, there is nothing here that seems preachy, scolding its audience for enjoying violence in entertainment or the interactivity of digital realities. It feels more like an examination on our fascinations with those things in our entertainment, merely ruminating on something we already know about ourselves, rather than a slap on the wrist for enjoying them. Who's to say how this will change in the future, but for the pilot at least, I found it purely fascinating as a guy who engages with a lot of R rated material
Westworld isn't perfect and tonally it is a little wild, but now that the first episode of the series is done and dusted, I can say, it has me on the hook in a big way. It's unsettling, fun, interesting and thoughtful all at the same time. I'm not sure it is going to be the mass market winner that Game of Thrones is, but the show has enough going for it that I think most people would find something fascinating in it. You owe it to yourself to give it a shot I reckon. I enjoyed it immensely.
The first episode of Westworld aired last night on HBO. It is available on HBO GO and HBO NOW.
---
---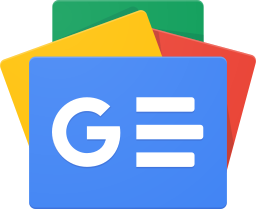 Stay up-to-date and support the site by following Bleeding Cool on Google News today!