Ken Watanabe on 'Godzilla: King of the Monsters' Franchise Expectations
As one of the faces returning to the Godzilla franchise following the 2014 film, Ken Watanabe said it can be a little unnerving keeping up with the pressure for Godzilla: King of the Monsters. Watanabe spoke about reprising his role as Dr. Ishiro Serizawa and bringing a balance to bridge the old and the new fans in the Legendary Pictures / Warner Bros. Pictures film.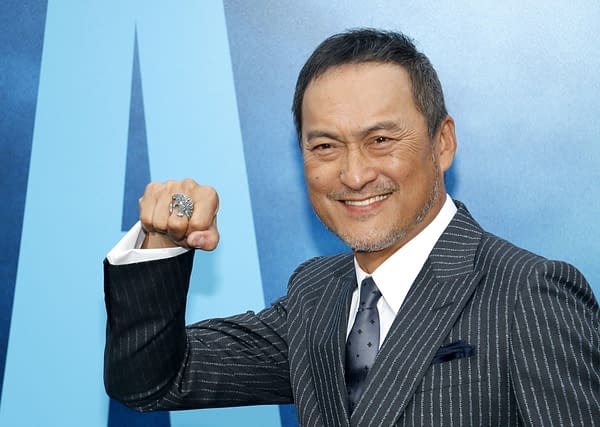 "First feeling is like a little nervous before the opening. I'm a Japanese actor. I owe something, a responsibility [to] the Japanese icon," the actor told ComicBook.com in a recent interview."How can I present this Japanese icon to Godzilla fans? The second one it's not just only a 'Japanese icon,' it's a world icon. Not nervous."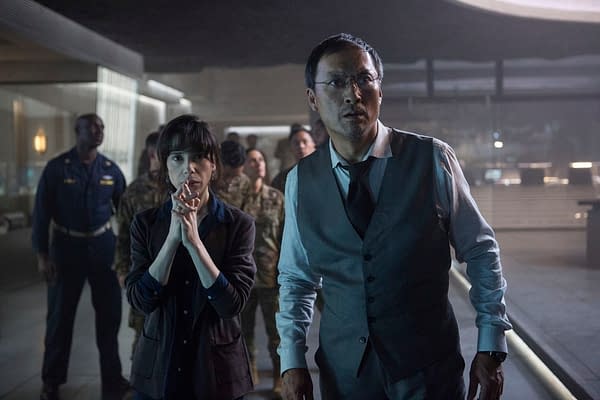 Godzilla, one of the most pioneering movie monsters in cinema history, made its debut to the world in 1954. Created by Tomoyuki Tanaka, Ishirō Honda, and Eiji Tsubaraya, the creature was meant to be a commentary of a post-nuclear world and the wanton destruction of our creations. Godzilla's international appeal is undeniable spanning 35 films, numerous TV and comic adaptations. While most of the incarnations of the creature used practical effects and an actor in costume, the franchise adapted more to contemporary times with updated special effects and CGI to render the monster.
"The new story follows the heroic efforts of the cryptozoological agency Monarch as its members face off against a battery of god sized monsters, including the mighty Godzilla, who collides with Mothra, Rodan, and his ultimate nemesis, the three headed King Ghidorah. When these ancient superspecies, thought to be mere myths, rise again, they all vie for supremacy, leaving humanity's very existence hanging in the balance."
You can also see Watanabe in Pokémon: Detective Pikachu, currently in theaters.
Directed by Michael Dougherty, Godzilla: King of the Monsters also stars Kyle Chandler, Vera Farmiga, Millie Bobby Brown, Ziyi Zhang, Bradley Whitford, Sally Hawkins, Charles Dance, Thomas Middleditch, and David Strathairn.
The film comes to theaters May 31. Check out the trailer below.