"Matrix 4": Keanu Reeves, Carrie-Anne Moss Return with Lana Wachowski Directing
Get ready to take another giant red pill as The Matrix will be returning for its fourth film with franchise stars Keanu Reeves and Carrie-Anne Moss set to return and Lana Wachowski set to direct. Holy cash grab, Batman!
Despite the events of the second and third films, Reeves and Moss will reprise their signature roles as Neo and Trinity, respectively. No word if Laurence Fishburne, who played their mentor, Morpheus, will reprise his role from the films. Apparently, death is not permanent or they might just be their reincarnations. Warner Bros. and Village Roadshow Pictures will produce and distribute the film as they did in the trilogy, according to Variety. Warner Bros. Picture Group chair Toby Emmerich made the announcement.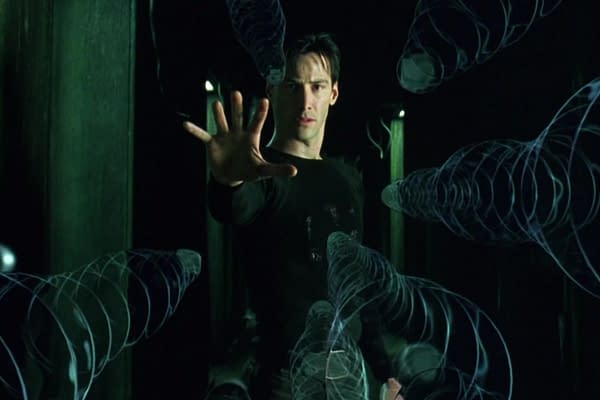 "We could not be more excited to be re-entering 'The Matrix' with Lana. Lana is a true visionary—a singular and original creative filmmaker—and we are thrilled that she is writing, directing and producing this new chapter in 'The Matrix' universe."
Combining bullet-time visual FX with fight choreography from martial arts icon Woo-Ping Yen, the original Matrix trilogy was written and directed by the siblings, Lana and Lilly Wachowski and grossed over $1.6 billion worldwide in the box office. The fourth film will be co-written by Aleksander Hemon (Love Island) and David Mitchell. Hemon previously worked with the Wachowskis appearing in their Netflix series Sense8.
"Many of the ideas Lilly and I explored 20 years ago about our reality are even more relevant now. I'm very happy to have these characters back in my life and grateful for another chance to work with my brilliant friends," Wachowski said.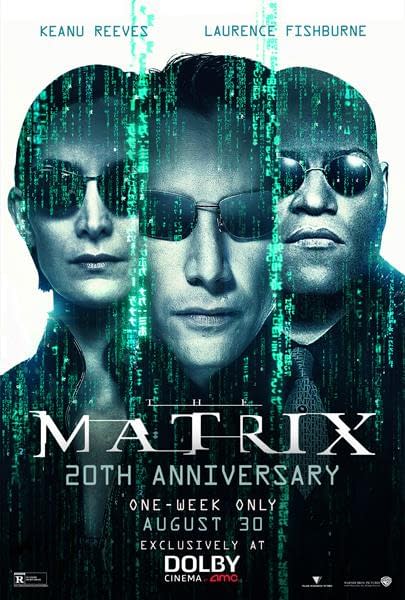 Select AMC locations are holding special screenings for the first Matrix for its 20th anniversary. The 1999 film starred Reeves, Moss, Fishburne, Hugo Weaving, and Joe Pantoliano. The plot centered around a computer programmer Thomas Anderson (Reeves), who masquerades as hacker Neo at night and always dreamed that his life was more than it actually was. Little did he know, he was actually living the dream as the reluctant "savior" of humanity in their ongoing war against the artificial intelligence that controls The Matrix. The film's sequels The Matrix Reloaded and The Matrix Revolutions played out that war with Neo fulfilling his destiny at great cost. Not that means anything now with the fourth film set to begin production at the start of 2020.