"The Matrix 4" to Cast "Iron Fist" Star Jessica Henwick
Iron Fist star Jessica Henwick will be one of the new faces of The Matrix 4 along with Neil Patrick Harris and Yahya Abdul-Mateen II. The three join returning franchise stars Keanu Reeves, Carrie-Anne Moss, and (likely) Jada Pinkett Smith, reprising their roles as Neo, Trinity, and Niobe, respectively.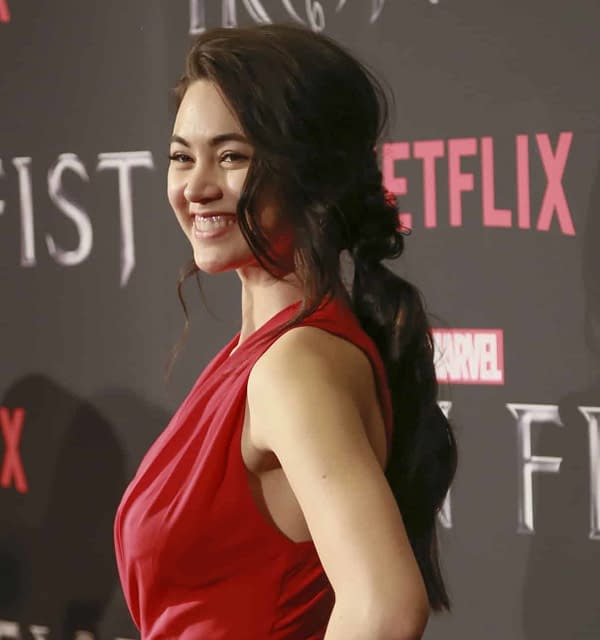 Nothing is known about the plot, nor were any details released about what Henwick, Harris or Abdul-Mateen will play. Abdul-Mateen's rumored to play a younger Morpheus. There are no reports if Laurence Fishburne, who played the older version in the first three films, will return. Short of any major breakdown, Henwick is in final negotiations with Warner Bros.
Lana Wachowski returns to direct and co-write with Aleksandar Hemon and David Mitchell with Grant Hill producing. Lana and her sister, Lily Wachowski directed and wrote the first three films. The trilogy combined for almost $600 million domestically and over $1.6 billion globally at the box office.
The first film, The Matrix won four Academy Awards in technical categories: Best Film Editing; Best Sound; Best Effects, Sound Effects Editing; and Best Effects, Visual Effects. The franchise became a technical marvel with its use of wire-fu, fight choreography from legendary martial artist and actor Woo-Pin Yuen, and bullet-time slow motion rotating effects.
Henwick played Colleen Wing in Iron Fist starring alongside Finn Jones. The Marvel stars also appeared in HBO's Game of Thrones. She has quite a slew of projects slated for 2020 release including: Underwater for 20th Century Fox, Monster Problems for Paramount, Godzilla vs. Kong for Warner Bros., On the Rocks for A24, and the animated TV series Gods & Heroes for Netflix.
The untitled fourth Matrix is expected to begin production in 2020.