Posted in: Comics, DC Comics, Movies, Warner Bros, Wonder Woman | Tagged: brian azzarello, cliff chiang, dc comics, diana prince, gail simone, new 52, patty jenkins, rebirth, twitter, wonder woman
---
Gail Simone Dislikes New 52 Wonder Woman Origin Legendary Batgirl, Secret Six, Birds of Prey, and Wonder Woman writer Gail Simone took to Twitter today in discussion about the New 52 and film origins for Wonder Woman.
It began with another Twitter user discussing their dislike that the New 52 introduced Zeus into the origin story of the Amazon Princess. Ms. Simone replied with the following:
She also had a problem with that element being used in the film adaptation. Despite that, she still loved Patty Jenkins' Wonder Woman.
She also expressed her respect to the creators of the New 52 Wonder Woman comic book series who introduced this origin to Diana.
Her main point was that it introduced a masculine power structure, especially one whose myths often involve taking advantage of women and instances of outright rape, to the origin of Diana. It made her story more about the dad and less about Hippolyta, her mother.
She also pointed out that there is a constant surge to try to get more guys involved in the Wonder Woman comic, as it is seen as a way to get more people to read the title.
Of course, this did draw some blowback. Having any opinion whatsoever, especially one more feminist-minded, seems like a one-way ticket to Angry-Tweet Town.
Gail Simone's assessment is very fair. In fact, it is one I personally agree with. Wonder Woman's origin is all about motherhood and sisterhood. She was sculpted from clay as a means to have no men involved with her creation. She is by women and for women (that's not to say men can't enjoy her comic, I love it myself).
As something of an addendum, there was also a thread wherein she talked to a trans woman about the fact that adding masculinity to her origin allowing it to be accessible to trans women. I won't include the thread here, as I'm not entirely comfortable with publishing this woman's Twitter account and potentially leading hate-filled trolls to her account.
Ms. Simone was very polite in her response, asking if this Twitter user believed that this was the intent of adding Zeus. That user said no, and they had a nice and respectful dialogue about it. It was something of a heart-warming moment wherein respectful dialogue was had and love was shared. If that doesn't show an understanding of Wonder Woman, I don't know what else would.
---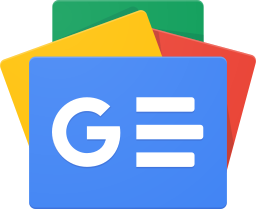 Stay up-to-date and support the site by following Bleeding Cool on Google News today!