Posted in: Movies, TV | Tagged: ABC, marvel, Marvel's Agents of S.H.I.E.L.D., S.H.I.E.L.D, shield
---
Did You Watch Marvel's Agents Of S.H.I.E.L.D. Last Night? You May Be The Only One. Marvel's Agents of S.H.I.E.L.D. returned to television last week for its mid-season premiere, and just one episode later promptly dropped 25% in the ratings, bringing in just over 2 million viewers with an abysmal .6 rating in the 18-49 demographic. The beleaguered show has been on a nonstop ratings slide pretty much since its premiere, which pulled in six times as many viewers as last night's episode. It's a new series low for Agents of S.H.I.E.L.D., but we should be used to hearing that by now. Nearly every episode for the past several years has scored a new series low.
If there's any consolation for co-showrunners Joss Whedon's Brother and Joss Whedon's Brother's Wife, it's that, eventually there has to be a bottom beyond which Agents of S.H.I.E.L.D. can't get any lower. And if ABC hasn't canceled the series so far, well, we don't want to make any legally questionable accusations here at Bleeding Cool, but just to get it this prediction on the record, we wouldn't be surprised if somebody here had photographs of somebody else in flagrante delicto with a donkey.
Nobody at ABC has been on a "business" trip to Russia with Donald Trump recently, have they?
Asked for comment, a representative from ABC told Bleeding Cool that it's ridiculous to even ask that question, and anyone saying otherwise is "propagatink lies started by moose and squirrel."
We'll keep you updated.
---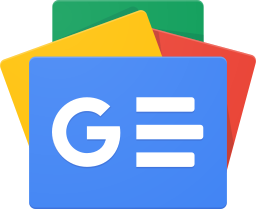 Stay up-to-date and support the site by following Bleeding Cool on Google News today!