WBTV To Bring Gotham, Blindspot, Deception, And Castle Rock To New York Comic Con
Warner Bros. Television has released their plans for the upcoming New York Comic Con. They will be in attendance at the Javits Center on Sunday, October 8th for panels focused on two new series and two returning ones. The new series are the midseason ABC series Deception and the 2018 Hulu series Castle Rock. The returning series are Gotham and Blindspot.
There will be a showing of the Deception pilot episode from 11 a.m. to 12 p.m. in room 1A10 then they take over the Hammerstein Ballroom in the Manhattan Center for back to back panels of Blindspot, Castle Rock, and Gotham.
Here are the details of the panels: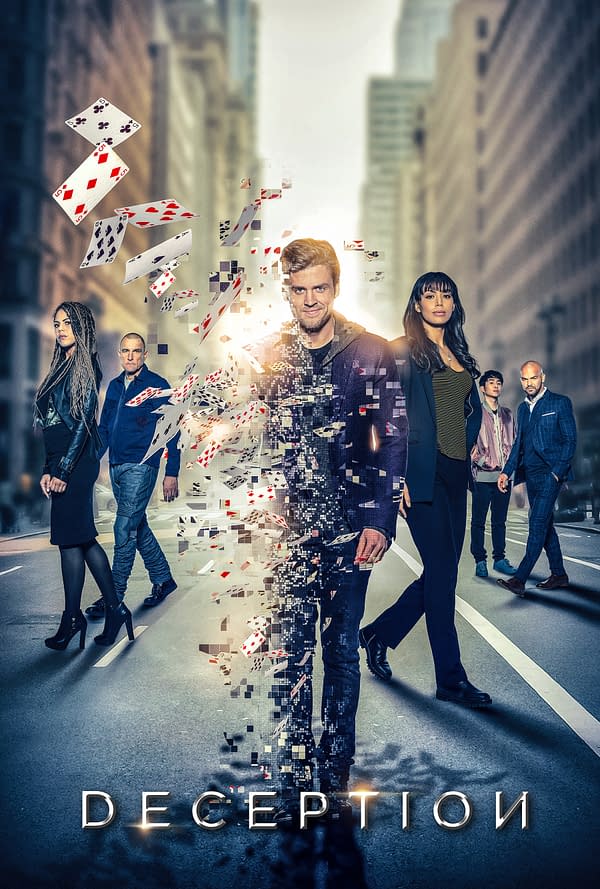 11:00am-12:00 p.m. Deception Special Sneak Peek Pilot Screening and Q&A — Deception is a thrilling crime drama that combines FBI counter-espionage with the mysterious world of magic and misdirection. When his career is ruined by scandal, superstar magician Cameron Black has only one place to turn to practice his art of deception, illusion and influence — the FBI. Using every trick in the book and inventing new ones, he will help the government catch the world's most elusive criminals while staging the biggest illusions of his career. Deception stars Jack Cutmore-Scott, Ilfenesh Hadera, Lenora Crichlow, Amaury Nolasco, Justin Chon, Laila Robins and Vinnie Jones. Room 1A10 in the Javits Center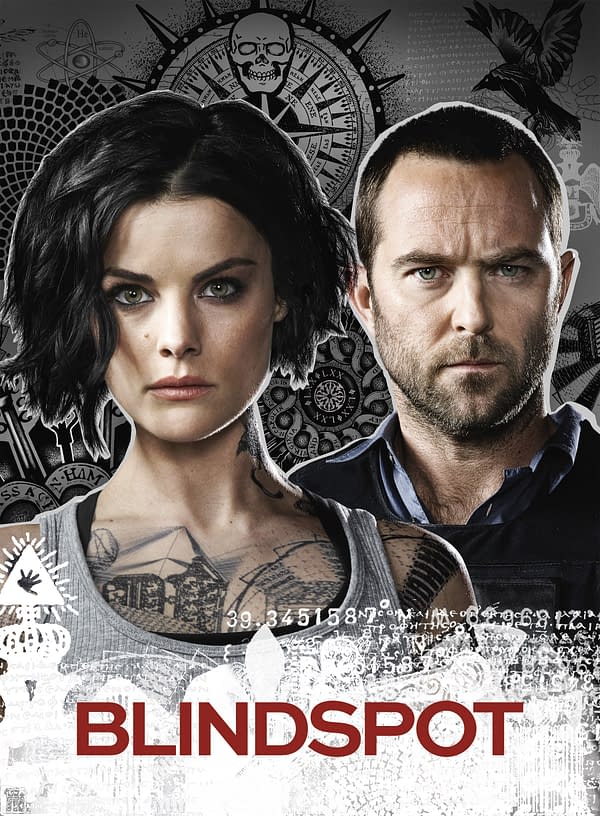 2:00-3:00p.m. Blindspot: Special Video Presentation and Q&A — Following the shocking second season finale, revealing a new set of luminescent tattoos planted on Jane's body, join Blindspot as it returns for its sophomore appearance at New York Comic Con! Sullivan Stapleton and Jaimie Alexander star in this one-hour action thriller from Berlanti Productions and Quinn's House, Inc. in association with Warner Bros. Television. Alexander stars as Jane Doe, a mysterious woman found in Times Square with her memory erased and her body covered with a series of coded tattoos. As Jane and the FBI team who discovered her — including agents Kurt Weller (Stapleton), Edgar Reade (Rob Brown), Tasha Zapata (Audrey Esparza) and the tech-savvy Patterson (Ashley Johnson) — work to decipher, investigate and solve the complex treasure map of her tattoos, an ever-widening web of conspiracy and corruption is revealed, as is the truth behind Jane's true identity and the organization that sent her to the FBI in the first place. Season three jumps two years forward. Weller finally tracks down Jane, who's been on the run. After the two discover a new set of luminescent tattoos planted on Jane's body, Jane is forced to return to the FBI. Weller, Jane, and the rest of our FBI team set out to solve these new puzzles and stop the dangerous conspiracies they reveal. But the tattoos also expose the team's darkest secrets… Hammerstein Ballroom in the Manhattan Center. 3:00-3:40p.m. Castle Rock: Exclusive Video Presentation and Q&A — From J.J. Abrams' Bad Robot Productions (Star Wars: The Force Awakens, Person of Interest, Fringe, Lost), best-selling author Stephen King and executive producers/writers Sam Shaw (Manhattan) and Dustin Thomason comes Hulu Original Castle Rock, a psychological-horror series set in the Stephen King multiverse. Combining the mythological scale and intimate character storytelling of King's best-loved works, Castle Rock is an original suspense/thriller — a first-of-its-kind reimagining that explores the themes and worlds uniting the entire King canon, while brushing up against some of his most iconic and beloved stories. Castle Rock stars André Holland (Moonlight), Melanie Lynskey (Togetherness), Bill Skarsgård (IT), with Jane Levy (Suburgatory) and Sissy Spacek (Carrie). Hammerstein Ballroom in the Manhattan Center
3:40-4:40p.m. Gotham: Special Video Presentation and Q&A — As Gotham's origin story continues to unfold, the stakes will be higher than ever in season four! With the Court of Owls decimated, the aftermath of the Tetch virus crippling the city, and every (surviving) villain in Gotham's underworld jockeying for power, Jim Gordon and the GCPD will have their hands full. And that's just the beginning! What threat does Ra's al Ghul pose, will Penguin successfully license crime, and what does Bruce Wayne's epic season finale reveal mean for Gotham City, and his ultimate destiny? Hammerstein Ballroom in the Manhattan Center.
• PLEASE NOTE: Series stars and creative teams scheduled to attend are subject to change.