Posted in: Movies | Tagged: Escape Room, Escape Room in a Box, sony
---
We Got An Escape Room In A Box From the Escape Room Film
A few weeks ago we got something interesting in the mail as we were shipped a special Escape Room in a box from Sony, promoting the film Escape Room. The film came out back in January, which you can read our review here from Jeremy Konrad, but to promote the home release the company decided to send out these special boxes to people designed by Wild Optimists. Since I'm a games writer and this is basically a game to play, I got the chance to try it out and see how clever these guys were in making a mobile escape room with some goodies inside.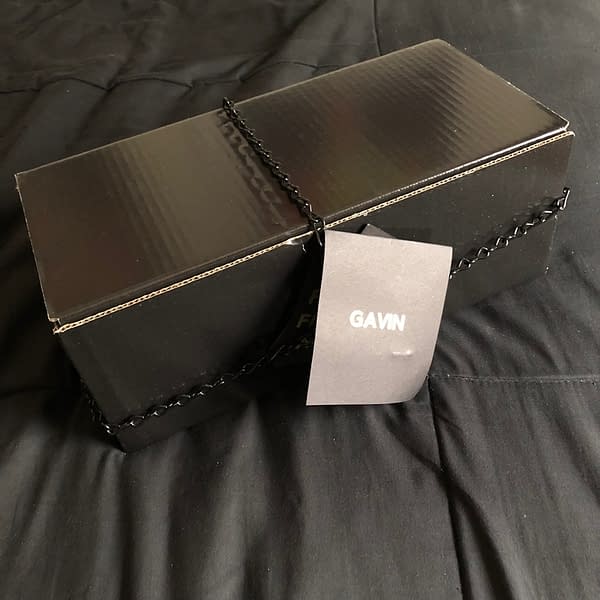 The box started off with a clue that sent you to an Instagram page with only one photo on it, which contained the combo to the lock on the chains of the first box. Inside you were greeted with a number of little goodies including a black candle, matches, cheese wrapped in wrapping paper, a cheese board and other weird trinkets that needed to be unlocked with combos. It also came with a cheat book if you needed help, which my friend Tony immediately threw to the side because that's no fun! As you can see from some of what they sent us, certain things lead to other clues. The wrapping paper said "read between cows", which we saw on a package of cheese. If you read between the cows, it says "rub out chalk".
We took the chalk to the cheese cutting board and wiped it off to find a combo for one of the locks. This was pretty much the game as we were being led along to solve different puzzles that activated stuff. The candle had a key buried in it that had to be retrieved by melting it out. There were mini coasters that looked like records all with word clues to point you in a new direction. At one point we got into a zip bag that held some popcorn as well as some powder we needed to mix with water to read a code off of a beaker. It even had a phone number to call in a folder to an automated phone line to get another clue about how to read a code on a wine glass.
The puzzles were pretty clever and it took us about 30 minutes to solve everything. What was inside? Popcorn, candy, a cheese board to cut the real cheese we were given to eat, a wine glass to drink from, coasters, and a candle to watch a scary movie with. Oh, and before we forget, it included a code that was on the shipping box the entire time to unlock a digital copy of Escape Room. Overall, I enjoyed the experience. Sony went to a lot of trouble to set all these clues up for this one film. If I were a marketing rep, I would find a way to make this a package deal you can buy and solve with friends to watch any number of movies with. Game night followed by movie night. But that's just a humble suggestion from a games writer who enjoyed solving the puzzles. Regardless of whether we end up liking or hating the film, we at least had fun getting to it.
x
---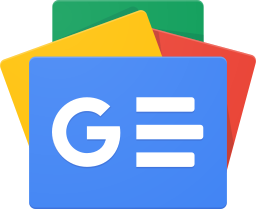 Stay up-to-date and support the site by following Bleeding Cool on Google News today!