Wicked Sees Even More Production Delays, But Still Filming In 2022
Wicked is the one musical most would say is at the top of people's lists to get the big-screen treatment, and to say that it has had a rough road to the screen would be an understatement. After many years of development hell, Jon M. Chu is on board to direct the feature version of the stage show based on the novel by Gregory Maguire. In various stages of development since 2004, this version has still not been given a green light by Universal, and now the shoot has been delayed from a March start date to June, and production will now move to the UK. The Hollywood Reporter had the news of the production delay.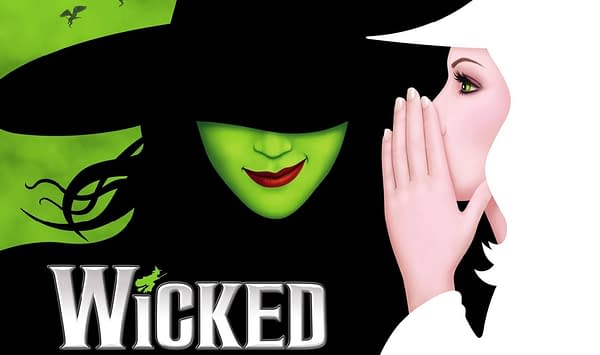 Wicked Still Might Not Happen. We Will Believe It When We Are Watching It
"A vivid reimagining of the classic The Wizard of Oz, Wicked spotlights the untold stories of Oz's most famous (or infamous) characters, namely the Wicked Witch of the West and her unlikely friend, Glinda the Good Witch. The show follows green-skinned star Elphaba from birth to college and through the life-changing events which eventually label her "wicked," introducing spoiled rich girl Glinda, local prince and heartthrob Fiyero and even the Wizard of Oz himself, a troubled man very unlike the one you may remember. As Elphaba, a passionate political activist if there ever was one, fights injustice and seeks to undo the mistakes of the past, dark secrets and personal tragedies shape the history of Oz, paying homage to the classic Wizard of Oz story while simultaneously changing fans' understanding of it forever. A cautionary tale about love, friendship and trust, Wicked effortlessly reveals that there are indeed two sides to every story."
Universal has been bitten in the ass by musicals as of late, as both CATS and Dear Evan Hansen bombed at the box ice and with critics and audiences. This one should be a slam dunk though, especially with Chu on board to direct now, replacing Stephen Daldry, who spent years trying to get this made. it would be pretty hard to screw up, all they have to do is not cheap out on it and give it the huge budget it deserves. It might be tough to beat the original Broadway cast of Kristin Chenoweth and Idina Menzel as well, as they are complete powerhouses. But there is little reason as to why this was not made years ago. Fingers crossed that they get it together and Wicked comes sooner rather than later.