Wicked Part One Moved Up One Month To November 27th, 2024
Wicked is coming even sooner. The first film of the blockbuster Universal two part adaptation will now open one month earlier in theaters.
---
Wicked is coming even sooner. The two-part adaptation of the iconic Broadway musical was set to open on Christmas in consecutive years, in 2024 and 2025. This morning it was announced that the first film would open a month earlier, on November 27th, 2024. Jon M. Chu is directing both parts. The film and musical are both based on Gregory Maguire's novel, with the musical setting records on Broadway throughout its run that started in 2003. Ariana Grande and Cynthia Erivo are starring, with Oscar winner Michelle Yeoh, Jeff Goldbum, Jonathan Bailey, and Ethan Slater also on board. Deadline had the news.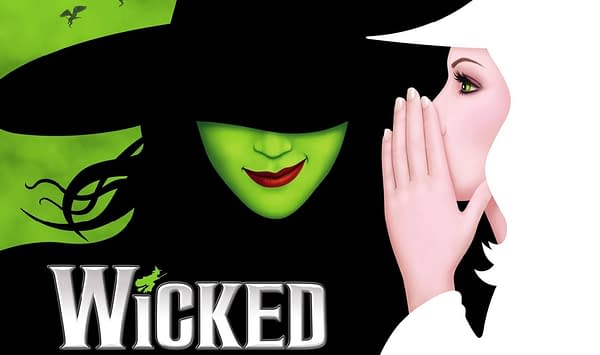 Wicked Is Going To Be Huge
"A vivid reimagining of the classic The Wizard of Oz, Wicked spotlights the untold stories of Oz's most famous (or infamous) characters, namely the Wicked Witch of the West and her unlikely friend, Glinda the Good Witch. The show follows green-skinned star Elphaba from birth to college and through the life-changing events which eventually label her "wicked," introducing spoiled rich girl Glinda, local prince and heartthrob Fiyero, and even the Wizard of Oz himself, a troubled man very unlike the one you may remember. As Elphaba, a passionate political activist if there ever was one, fights injustice and seeks to undo the mistakes of the past, dark secrets and personal tragedies shape the history of Oz, paying homage to the classic Wizard of Oz story while simultaneously changing fans' understanding of it forever. A cautionary tale about love, friendship, and trust, Wicked effortlessly reveals that there are indeed two sides to every story."
To say that these two films are highly anticipated would be an understatement. Wicked is THE musical most have been waiting for, and it was wise of them to move up to Thanksgiving so that they can play all through the holiday season. I cannot wait to start seeing images and such from the production.