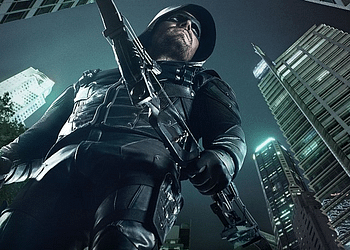 If you look at the Invasion crossover event, the team that will likely be the most effected is going to be Team Arrow. Supergirl is an alien who deals with other aliens all day. The Legends go around in a time-travelling spaceship and Team Flash has been dealing with metahumans and dimensional travel… Green Arrow and company have dealt a bit with magic, a few metas but overall they deal with humans with guns and bad intentions.
Plus, Oliver, John Diggle and Thea Queen all had to go through the alien's Matrix-like mindgame of seeing a happy world and then having to give it up. And Dig learned that Barry changed the gender of his child… that's gotta leave a mark or two.
But according to executive producer Andrew Kreisberg, the events of Invasion has only left Oliver stronger. He told EW.com:
It forced Oliver to double down on his mission and commit to this life with all of its loses and failures and challenges. He'll need to be stronger because there are some big twists coming in the winter finale.
The winter finale, What We Leave Behind, is this Wednesday and then the show goes on hiatus until January 18th.
Enjoyed this article? Share it!