Will Sherlock Series 4 Be The Last? As Benedict Cumberbatch and Martin Freeman work on the fourth season of the extremely popular Sherlock series, creator Steven Moffat worries that it might be the last. At least that's what he told the Telegraph.
I don't know how long we can keep it going. I'm personally willing but I'm hardly the main draw. I would be moderately surprised if this was the last time we ever made this show. But it absolutely could be.
The problem is that both leads have become in-demand movie stars. Cumberbatch takes on the role of Doctor Strange for Marvel this November and Freeman just lead the Hobbit trilogy and showed up in Captain America: Civil War.
We do have two film stars in the programme. They haven't needed to do these jobs for a very long time. They're coming back because they want to. I'm amazed that we've got this far. I thought that once they had become extremely successful, we would only get to do one more series. There's never going to come a time when we do a longer run, because this is what the series has become. It's an occasional treat where you get three movies. It's how it works
But don't assume that the show is done after next years three episodes. Moffat believes that as long as everyone is willing, they could keep doing the series for as long as they want. Maybe just not on a regular schedule.
That's why I think it's unlikely that we've completely finished it. There would be nothing strange in stopping for a while. It could go on forever, coming back now and again.
The picture of Cumberbatch and the bloodhound is from the fourth series. No information of why he appears to be giving orders to the dog, but there is a Sir Arthur Conan Doyle story that references bloodhounds. The Adventure of the Creeping Man…
---
---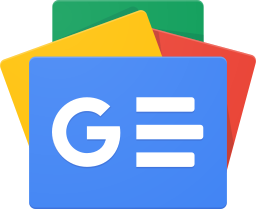 Stay up-to-date and support the site by following Bleeding Cool on Google News today!