Fathom Events Bringing 'BIG' Back to Theaters – Want to Win Tickets?
Fathom Events, again with the awesome film anniversary screenings, is bringing the classic Tom Hanks film BIG back to theaters to celebrate the 30th anniversary of the flick. Also, we've got some tickets to give away for it!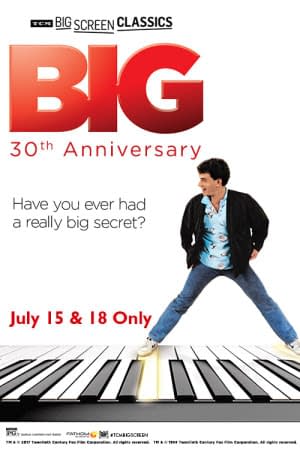 Turner Classic Movies (TCM), Twentieth Century Fox, and Fathom are bringing the magic back to audiences in the U.S. as part of the yearlong TCM Big Screen Classics series. The special presentation of BIG will also include additional pre and post-film commentary by TCM Primetime host Ben Mankiewicz.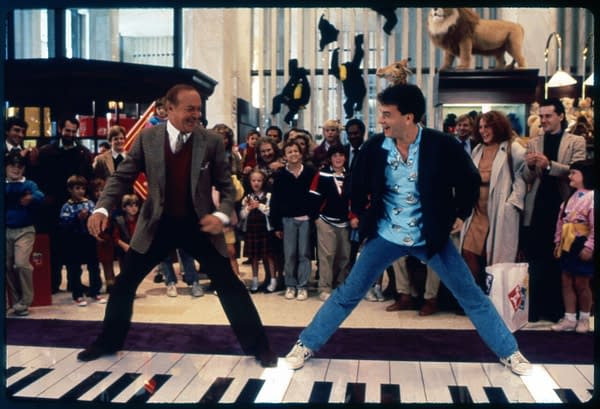 If you'll recall, the story centers around young Josh, who visits a Zoltar fortune-telling machine and has his very BIG wish granted. This film earned Hanks his very first leading actor Oscar nomination and remains a touchstone of '80s cinema.
Would you like to win a pair of tickets to see BIG at a theater near you?
(US residents only — sorry, folks.) Check this listing of participating theaters before responding, just to make sure you'll be able to make it.
Email us at giveaway@bleedingcool.com telling us WHY you want to see the film, your theater of choice (State, Zip code), your legal name (for ticket pickup), and which of the two days and times (Sunday July 15th or Wednesday July 18th, 2 p.m. or 7 p.m.) you would like to see BIG.
We'll be choosing winners throughout the weekend. Cutoff for entries will be Tuesday, July 10th at noon PST.