Well, here we go. We've reached peaked capitalism as Wonder Woman 1984 makes a cameo appearance in a Tide commercial during the Super Bowl. Over the course of the game, Tide has dropped several fifteen-second commercials featuring Charlie Day on a quest to get a stain out of his shirt. Because this is the world we live in apparently Warner Bros. and DC decided to get in on the fun and drop a little promo for Wonder Woman 1984 while none of us were paying attention.
So far Warner Bros. has been absent from the Super Bowl commercials which is interesting. Warner Bros. along with Sony are the only two of the major studios who haven't had anything air during the game so far. This cameo by Wonder Woman hardly counts and we still have some time before the game ends to see if something shows up.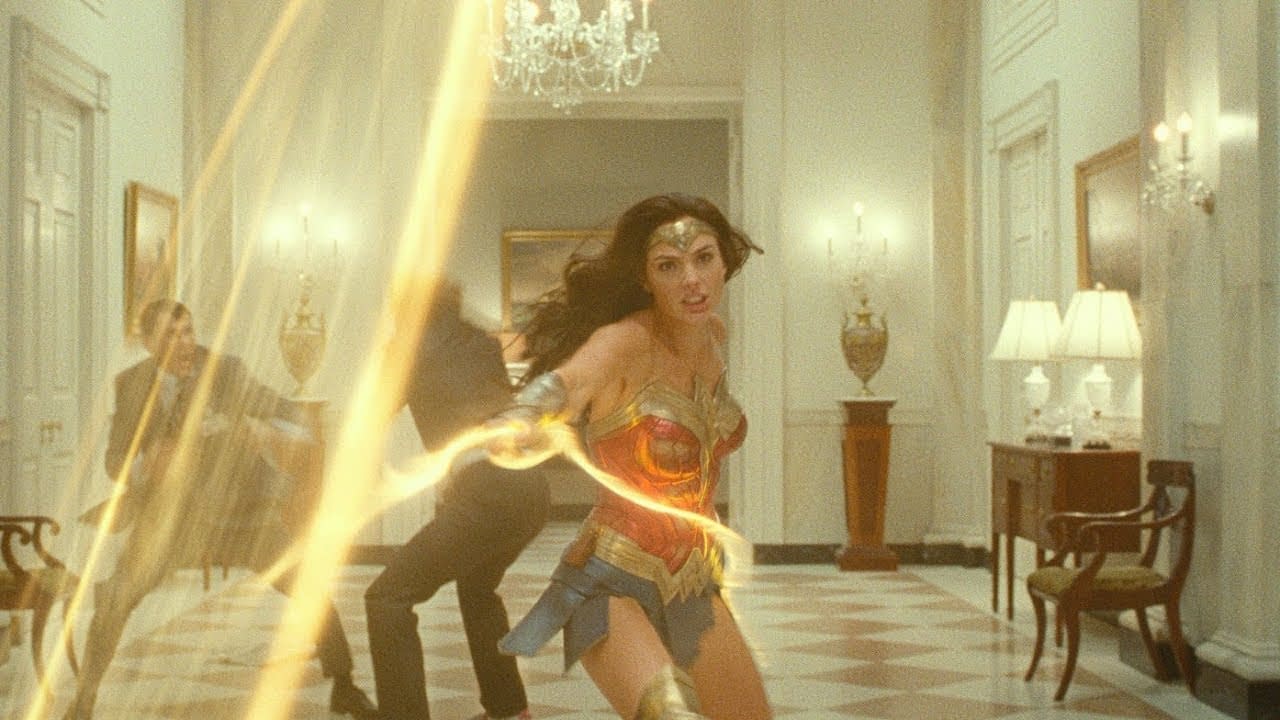 While this writer isn't entirely fond of the idea of commercials like this but there do seem to be a few fans. Lynda Carter and director Patty Jenkins both voiced their support on Twitter.
— Lynda Carter (@RealLyndaCarter) February 3, 2020
So great to see our WW up on the screen at this exciting point in the game! Thanks Tide! So much fun.#WW84 https://t.co/nGvmEoZcdB

— Patty Jenkins (@PattyJenks) February 3, 2020
Will Charlie finally get that stain out of his shirt? We're all sitting on the edge of our seats waiting to see [we guess].
Wonder Woman 1984, directed by Patty Jenkins, stars Gal Gadot, Chris Pine, Kristen Wiig, Pedro Pascal, Connie Nielsen, and Gabriella Wilde. It will be released on June 5, 2020.
Enjoyed this article? Share it!