WWE Survivor Series 2014 – The Worst "Big Four" Event Of The Year
By Dan Lloyd As we near a close on the 2014 Pay Per View calendar for the WWE, we have one last event worthy of the "Big Four" status. The fabled big four events in the WWE have always been the Royal Rumble in January, WrestleMania in March/April, Summerslam in August and Survivor Series in November. While the Royal Rumble and WrestleMania will always be the bigger two events, it has been a battle for years between Summerslam and Survivor Series for who will come third. This year, Summerslam has almost certainly won that battle.
Survivor Series is something a lot of WWE fans look forward too. Like the Royal Rumble, Survivor Series has it's own specified match – the ten man elimination tag team match. Five men on each side, and they battle until one team has no members left. This year arguably has one of the better elimination tag team matches of the past few years – Team Authority vs. Team Cena. As we found out on Monday night, those teams will be Seth Rollins, Kane, Mark Henry, Rusev and Luke Harper vs. John Cena, Dolph Ziggler, Big Show, Erick Rowan and Ryback.
Three weeks ago, a stipulation was added to the match by the man who made WWE what it is today, Vincent Kennedy McMahon, and that stipulation was that if The Authority's team did not prevail, Triple H and McMahon's daughter Stephanie would find themselves out of power. Last week on Friday night Smackdown Triple H retorted by saying that if Team Authority did prevail, Team Cena would find themselves out of a job.
This feud has been built up with a lot of intense promos from the likes of Triple H, Cena and respective other people in the teams. It has also been built up by the fact that two members of Team Authority have recently become champions within the company. A few weeks ago The Authority scratched Rusev's back and ensured he won the United States title so he would join their team, and then on Monday night Luke Harper managed to beat a plucky Dolph Ziggler even after he had been brutally assaulted by Harper and the cronies of Team Authority – Joey Mercury and Jamie Noble.
On top of that some stellar work on Monday night by teasing that Cena would indeed be alone come Sunday because everybody else was too scared to join his cause. The unexpected reveal of Erick Rowan joining Team Cena was the major talking point of the show; everyone knew Ryback was going to join eventually but as Rowan had just been seen wandering around backstage not doing a whole lot, nobody expected him to turn on his former Wyatt Family brethren. The Cesaro tease to Team Cena was a nice touch too. At the end of RAW, Cena even did a little bit of this: But while everybody gets excited for the main event, we should all sit back and look at who isn't at the PPV (Sorry did I say PPV? I meant a free show on the WWE Network, silly me). Marquee superstars such as Daniel Bryan, Roman Reigns and Randy Orton are all missing one of the supposed biggest shows of the year.
On top of that Brock Lesnar, WWE Champion, is sitting out for yet another show. Obviously Lesnar is contracted to make limited appearances, but for a WWE Champion to miss one of the supposed main pay per views of the year is an absolute joke. Also, if you're looking for a joke just look at the guest 'stars' WWE has put on their screens over the past few months: Grumpy Cat, Larry the Cable Guy (next week), Nene Leakes, and any other god awful time that Adam Rose had to buddy up with a celebrity for an advert of some kind. Oh and don't even remind me of these two:
[youtube]https://www.youtube.com/watch?v=b5ZFOwO1yoY[/youtube]
But I digress, back to the topic at hand. Brock Lesnar is taking one of his many personal days on a supposed big pay per view. It perplexes the mind as to how WWE thought this was a good idea. Yes, Brock Lesnar is a beast. Yes, Brock Lesnar beat The Undertaker at WrestleMania XXX. Yes, it makes sense for him to be WWE Champion at some point during his latest run with the company. But what does not make sense is that he is allowed to miss three pay per views before his glorious return at the Royal Rumble only for him to challenge an injured Zack Ryder with only a proposal that Bork Laser himself could issue:
[youtube]https://www.youtube.com/watch?v=sl_JNTCNH2k[/youtube]
With the WWE Champion absent and all of the other title holders bar the Diva's and the tag teams stacked into the elimination tag team match, we don't have much space for many other feuds. Cue Dean Ambrose and Bray Wyatt. Essentially the only other feud WWE could book with their limited numbers and focus on other matches. Wyatt and Ambrose have both established themselves this year as higher tier competitors within the WWE, but this feud that started at the Hell In A Cell PPV has suffered because of limited air time. With all the focus on the show put into the elimination tag match, Wyatt and Ambrose have struggled for a decent amount of time and something that should be getting a majority of the promo time on RAW has actually ended up seeing about as much time as The Bunny and Adam Rose. TL;DR? Ambrose is crazy, Wyatt is crazy, let's get them to fight.
On top of that apparently Fandango is on the pre-show of Survivor Series but there is no space for the likes of Cesaro, unless he is the dancer's mystery opponent. At this point, the roster is so thin it will either have to be him or Heath Slater.
Survivor Series' success hinges on how well the main event goes. The last few years have seen a drop in sales for the show, so if we're not careful, Survivor Series could find itself the same way Backlash, No Mercy and Armageddon all did. Are there any more match stipulations WWE haven't turned into a pay per view yet?
Dan Lloyd (@DRL_1990) is an aspiring writer who loves everything nerdy. He got into gaming and watching wrestling at an early age and has never looked back. He will be a resident wrestling fan as well as covering some gaming and Doctor Who pieces.
---
---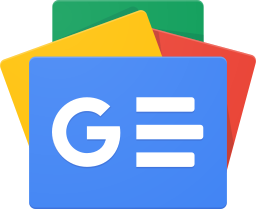 Stay up-to-date and support the site by following Bleeding Cool on Google News today!