"Zombieland" Director Shows Interest in a Madison Spinoff
Zombieland 2: Double Tap has only been in theatres for a week, but that doesn't mean it's too early to discuss the future of the franchise and what that could entail.
The sequel to the well received 2009 film had been said to be in development hell for years, and despite the cast's eagerness at returning, it wasn't an easy road by any means. Whether or not they could ever continue the story with the core four remains to be seen, but director Ruben Fleischer has spoken up about a concept he would be interested in. Fleischer divulged to the Hollywood Reporter:
I would love to do a Madison standalone movie. So I think that story remains to be written. That would be a fun thing to go find out. That actually would have been a good post-credit scene where those two [Madison and Berkley] are in Babylon just being pretty dumb together.
Madison (Ringer star Zoey Deutch) played the eccentric blonde, Von Dutch-wearing newcomer who brought a fresh and necessary humor to the film — creating several of the film's memorable comedic moments. Opposite Deutch in this proposed post credit scene (or possible spin-off) is Avan Jogia as Berkley, a hippie who is brought in by Abigail Breslin's returning character Little Rock.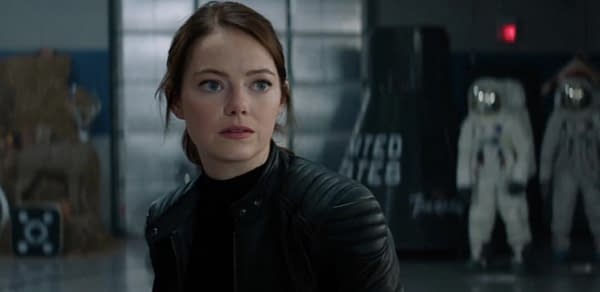 In the same interview, the director later reiterates that he would truly be up to returning to the film franchise again at one point in the future, so this could be the next clever way to expand Zombieland. If it really takes another decade to get a true follow-up to the already well-received Zombieland 2: Double Tap, a Madison film could appease our desire for more in the meantime. Can anyone who saw Deutch's performance really suggest they wouldn't enjoy seeing the return of Madison for more zombie madness? It's very unlikely.
What are your thoughts on the idea of more Zombieland?