5 Items to Add Disney Magic to Your Desk While Your Work From Home
Working from home can be a bit of a drag. Your daily interactions are gone, your sleep schedule is probably a mess, and the current worldwide pandemic is likely weighing heavily on you. We all need a bit of escapism right now — and adding a bit of Disney magic to your workspace might help put a smile on your face!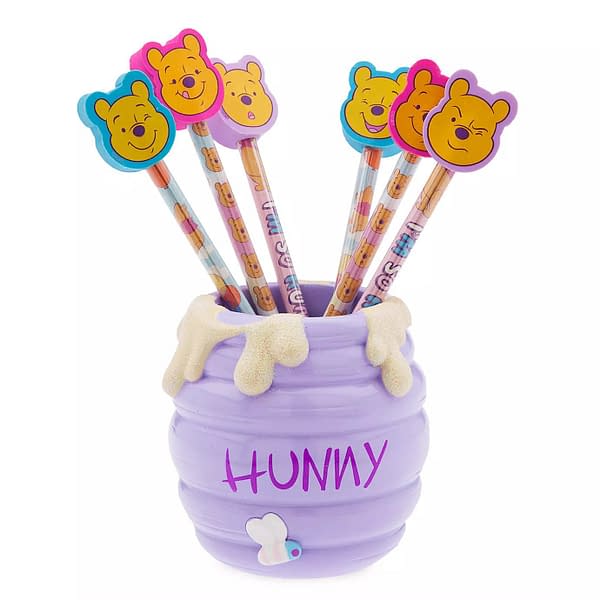 This adorable pencil holder is in the shape of Pooh's iconic "hunny" pot, and comes with six Winnie the Pooh pencils! The Pooh face erasers on each pencil feature a different mood — perfect to match your mood of the day. Plus, no one will know if you're using the grumpy Pooh pencil.
Notepads are super useful at any job. I use them to leave myself notes through the day, or when I need to leave something for someone else. Now, these unique, coffin-shaped notepads based on the famous Disney Parks ride, may not be something you want to use in a traditional office setting. But you're working from home — go wild!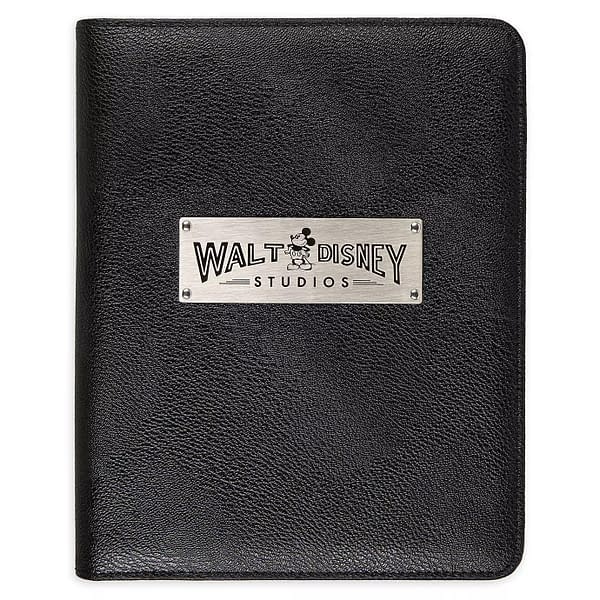 Need to keep your meeting notes safe? Want something classy but also with some Disney magic? This sleek Walt Disney Studios leather grain journal is perfect. It fits in at your home office and your work office!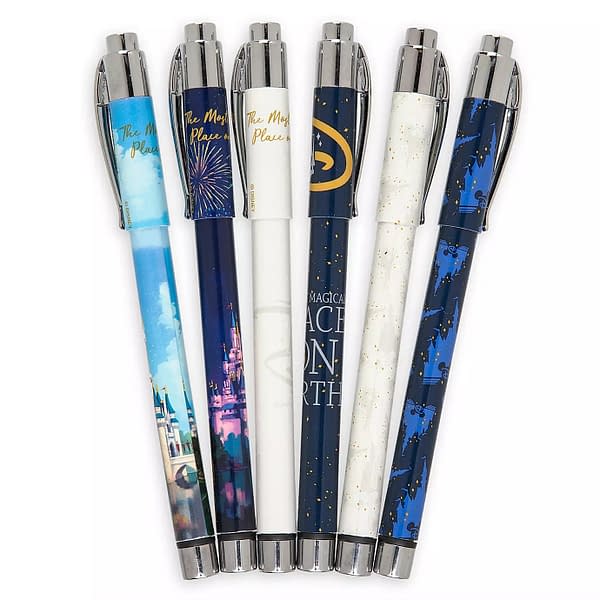 This set of six pens inspired by Cinderella's Castle at Walt Disney World is magical. These ballpoint pens are understated in design, but they still retain that Disney charm and magic. These are perfect for your work office or at the home office.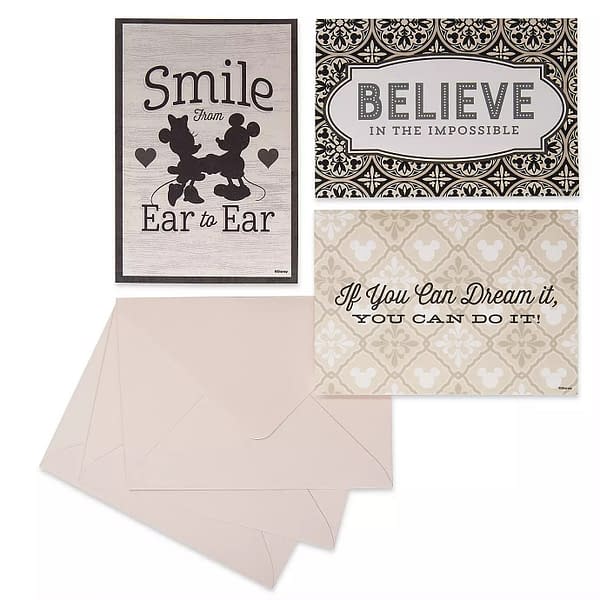 Need to send out a few thank you cards? These adorable Mickey and Minnie cards remind us to smile, if you can dream it, you can do it, and to believe in the impossible. These words of affirmation are a nice touch, especially in such uncertain times.
We hope no matter what, though, that you're safe and trying to stay sane during these times. If you have a really awesome Disney office item you want to share with us, leave a comment in the comments below.