AHS Season 8: Ryan Murphy Confirms Kathy Bates, Sarah Paulson and Evan Peters; Won't Deny 'Radioactive' Theme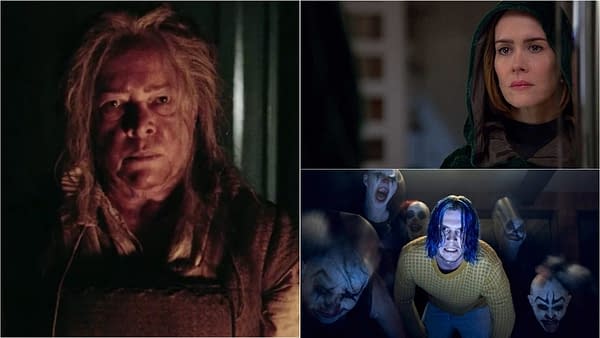 With her comedy series not set to return, Kathy Bates (Misery) is leaving the "highs" of Netflix's Disjointed for the horrors of Ryan Murphy's eighth season of FX's American Horror Story. Joining fellow AHS vets Sarah Paulson (American Crime Story) and Evan Peters (X-Men: Days of Future Past), the Oscar-winning actress last appeared on the horror anthology during it's sixth season AHS: Roanoke storyline. Bates' commitment to her streaming service series conflicted with her ability to return for last season's AHS: Cult.
Speaking exclusively with Entertainment Weekly, Murphy had this to say about the upcoming season of AHS and confirmed who would be joining him:
"Kathy and Sarah Paulson have a lot of great stuff to get to do. So, with Evan Peters, the three of them are the leads this year."
But Murphy didn't stop there, also choosing to address (in a "kinda-sorta" kinda way) online rumors that AHS Season 8 will be officially titled Radioactive. Answering in a manner that gives you the feeling that he's already begun his sadistic cycle of slowly rolling out facts, teases and dead-ends months before the season's theme reveal (possibly at San Diego Comic-Con again), Murphy had this to say:
"I heard about that rumor. Well, that's based on a fact that we've cleared a lot of titles for that show. It's an interesting idea. I can neither confirm nor deny."
He makes an excellent point: FX registered a number of possible season names before last season's Cult title was announced. Along with that, he enjoys propping up bogus season names and putting out false leads to keep the fans just aggravated enough to keep them guessing.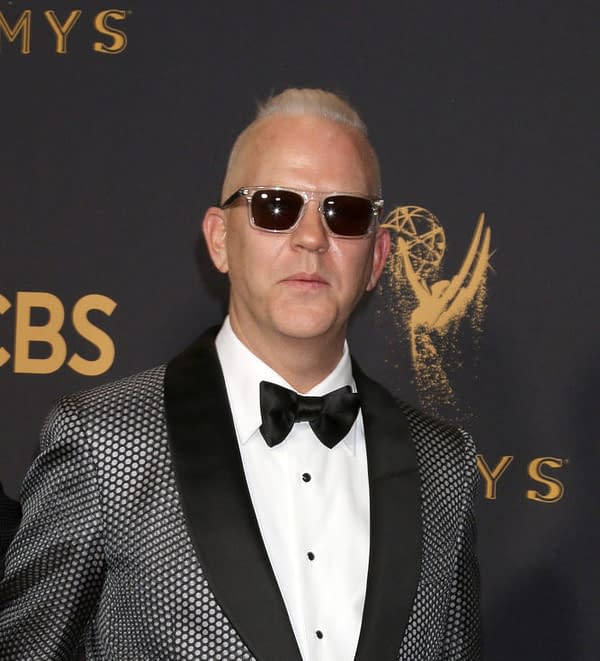 Appearing at the Television Critics Association (TCA) press tour in January 2018 to promote Pose, 9-1-1 and American Crime Story: Versace, Murphy gave the first official nod at a futuristic theme for Season 8 when he said, "All I'll say is that I want to go to the future." He also updated fans on the long-teased Murder House/Coven crossover: "It's not next season, it will likely be the one (Season 9) after that."
Production on the eighth season of FX's American Horror Story: Radioactive (???) is expected to to begin some time in summer 2018.