Flash's Robbie Amell, Andy Allo 'Upload' into Amazon's Afterlife Comedy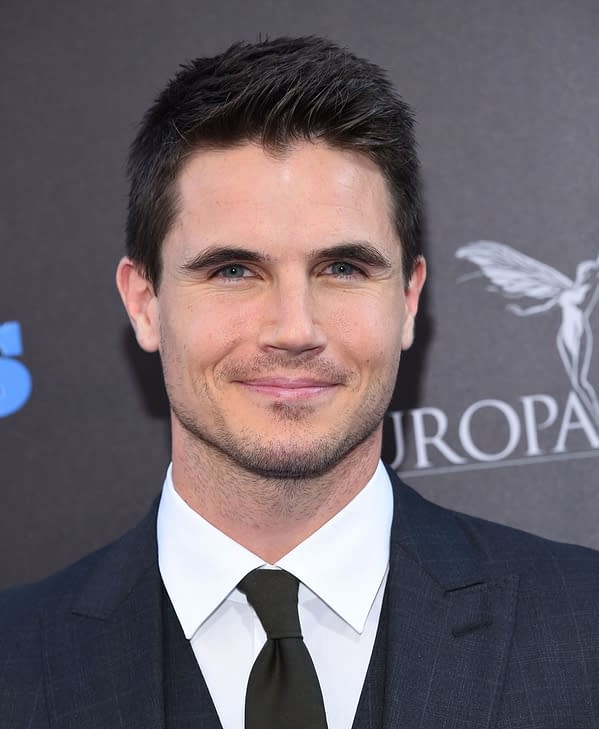 The future of your afterlife may depend on how strong your Wi-Fi signal is — at least that's the premise behind Greg Daniels's (The Office, People of Earth) new comedy pilot Upload for Amazon. The high-concept comedy is set to star The Flash alum Robbie Amell and Andy Allo (Pitch Perfect 3, The Hero), though no time frame for when the project will premiere has been set.
Upload is set in a future where humans are able to "upload" themselves into their preferred choice of afterlife. When Nathan (Amell) meets his early death, he is greeted by Nora (Allo) in his version of heaven. The series follows the two as Nathan grows accustomed to life away from his loved ones, and the alive Nora struggles to stay afloat working her job alongside Nathan in the afterlife.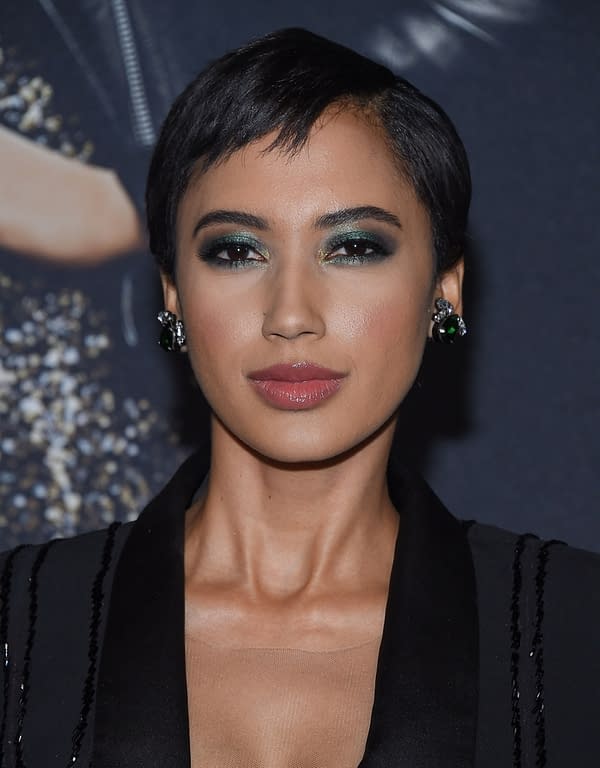 Allo's Nora is described as "a spirited modern girl with a rebellious streak. Nora is juggling a sick dad and demanding job, but surviving in big city NYC. Her bruised heart secretly yearns for romance in a world of transactional uber-tinder relationships."
Amell has made a name for himself within The CW's DC universe, playing Ronnie Raymond/Firestorm/Deathstorm on The Flash (with his cousin being Arrow's own Stephen Amell). He was also the lead in CW series The Tomorrow People, and appeared in last season's The X-Files revival on Fox.
In an interview with The Hollywood Reporter in 2016, Daniels expressed his long-time love for and interest in science fiction:
"Yeah, I do love science-fiction. I am a bigger reader of science-fiction, I would say, than a viewer of it. But X-Files was an influence, the Coen brothers — they're not really science-fiction, but just in terms of the shooting — and Close Encounters [of the Third Kind] came up, [Steven] Spielberg. And I also was working on the science-fiction show that I had sold to HBO. So part of my motivation for directing it was to get experience with using a practical special effects before doing this other show, which is not going on at HBO but it maybe somewhere else."
---
---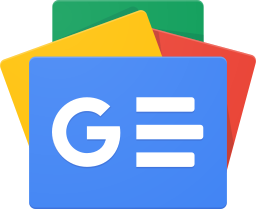 Stay up-to-date and support the site by following Bleeding Cool on Google News today!