Posted in: AMC, Current News, Editor's Picks TV News, Movies, TV | Tagged: amc, amc networks, Ami Cohen, france, french, Henri Debeurme, Julien Lacombe, missions, Mystery, sci-fi, science fiction, shudder, thriller, Ulyssess 1
---
French Sci-Fi Series 'Missions' To Launch At AMC's Shudder France's critically acclaimed sci-fi series Missions now has a new stateside home, as AMC Networks' Shudder streaming service has acquired the rights to the series from AB International Distribution. The terms of the deal give Shudder exclusive "first rights" for broadcast in the U.S., Canada and UK/Ireland for the first season of the series, which will launch on September 28. The streaming service will also co-produce the show's 10-episode Season 2, slated to air some time in 2018. Created by Henri Debeurme, Julien Lacombe and Ami Cohen, and directed by Julien Lacombe, Missions examines how a joint European mission to Mars (Ulysses 1) quickly changes from exploration to rescue. When the European crew of astronauts and scientists learns that they're not the first crew to visit Mars and that the original crew has disappeared, they decide to go searching for the missing mission. What the European crew discover will raise more questions than they answer, causing them to question everything they've been told so far…and question who around them they can really trust. Produced by Empreinte Digitale, Missions consists of a large ensemble cast that includes: Hélène Viviès as psychologist Jeanne Renoir; Clément Aubert as second in command Simon Gramat; Mathias Mlekuz as Swiss billionaire/financier William Meyer; and Jean-Toussaint Bernard as engineer Yann Bellocq. The series received the TV Critic's Best Series Awards at the MIP Drama Screenings and The Discovery Prize at Series Mania earlier this year.

Joy Nash Takes Lead In AMC Dark Comedy-Drama Series 'Dietland'
Robert Kirkman And Other Walking Dead Producers Sue AMC For Breach Of Contract
Robert Kirkman's Skybound Quits AMC For Amazon Prime Over First-Look Deals
'We ARE The Walking Dead!': AMC Recaps TWD's Road To 100 (VIDEO)
Sci-Fi, Fantasy, And Horror Fuel AMC's New Development Slate
AMC Developing '90s Chicago Crime Drama 'Gang Leader For A Day'
'Arrival' Screenwriter Eric Heisserer Talks Comics And Developing A Series For AMC
---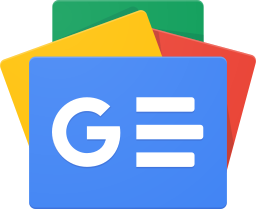 Stay up-to-date and support the site by following Bleeding Cool on Google News today!