Stephen Colbert: Keeping Emmy Envelopes Safe One Tux At A Time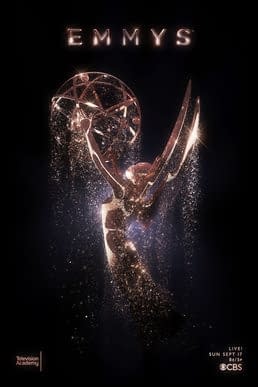 In a day and age when the very concept of privacy is almost non-existent, when our personal information is made available to the highest bidder, it helps us to sleep soundly at night knowing that there is a champion out there like Stephen Colbert crusading for our rights.
Okay… maybe not our rights. More like the rights of Emmy voters, which most of us aren't… but hey! At least he's going to look good while doing it (in spite of a few sacrificed assistants along the way.)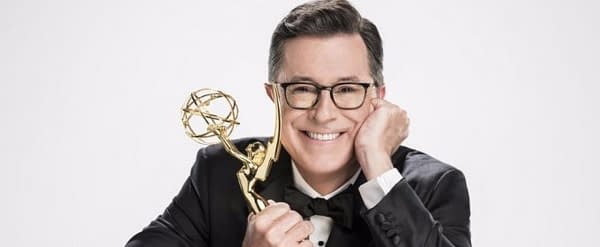 At least that's what it seems, as CBS released two video promos on Wednesday of the The Late Show host "reassuring" fans that he's more than ready to host the upcoming 69th Annual Primetime Emmy Awards on September 17. In the videos, Colbert tackles two very different-yet-personally-important issues that come with his hosting responsibilities: securing the vote by any means necessary; and trying to figure-out what happened to his tux:
https://www.youtube.com/watch?v=L5V8Y383Pvw
"You know, there's been a lot of hacking this year. So to ensure that the winners remain top secret, I've had my assistant place all the envelopes in this giant safe."
https://www.youtube.com/watch?v=48kGnLUT5ao
"Hey, has anyone seen my tuxedo? Never mind, I know where I left it!"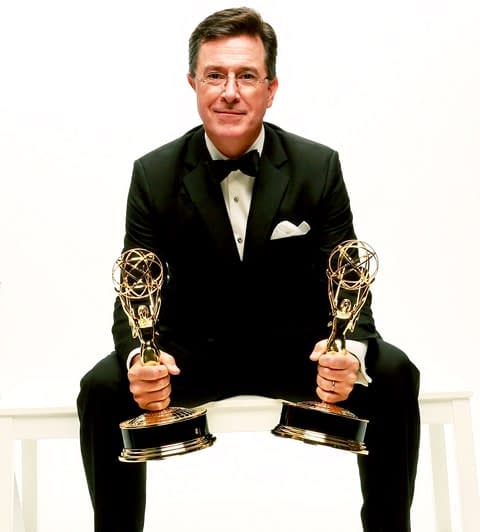 Colbert has earned three Emmy Awards for his time on The Daily Show and six Emmy Awards for hosting The Colbert Report. This year, Colbert has been nominated for his work on both The Late Show With Stephen Colbert and his election night special for Showtime, Stephen Colbert's Live Election Night Democracy's Series Finale: Who's Going to Clean Up This Sh*t?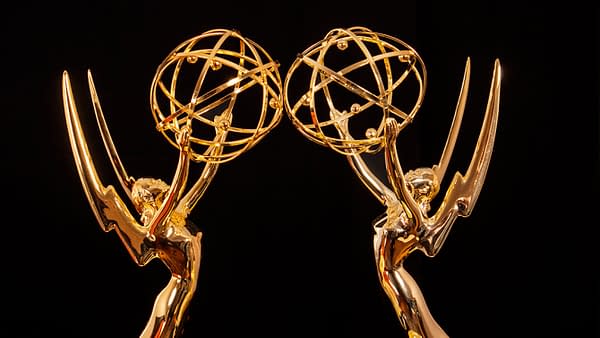 Sponsored by the Academy of Television Arts & Sciences and set to broadcast live on CBS from the Microsoft Theater in Downtown Los Angeles, the 69th Annual Primetime Emmy Awards honor the best in U.S. television programming between June 1, 2016 and May 31, 2017. HBO science fiction/western drama Westworld and NBC's long-running sketch comedy series Saturday Night Live lead the pack this year, with 22 nominations each. A week prior to the broadcast, the 69th Primetime Creative Arts Emmy Awards will be held on September 9 and 10, with FXX airing the ceremony on September 16.