Do Anything 001 by Warren Ellis 001
I have the head of Jack Kirby in my office.
I built it myself. Which means, this being the late-postmodern 21st Century, I stole it from someone else and then tinkered with it until it became a transformative work. What I actually did was steal the Hanson Robotics-designed android head of Philip K Dick off an airplane, resculpted the front and filled its brain with the work of, interviews with and anecdotes about Jack Kirby. Like the original Philip K Dick head, it now does the work of an oracle of that mysterious time, the 20th Century, and of the seminal years of a 20th Century art form. In the case of Phil Dick, this was the science fiction story. In this case, it is of course the comic book.
It doesn't like me much, the Jack Kirby head. Not least because I have caused him to come into being as the central node of the opening sequence of this series of columns. This is a column that's mostly about comics. All kinds of comics. Which means it's also a series of columns about the head of Jack Kirby. That is not to say that Jack Kirby is the be-all and end-all of comics. I could, perhaps, have caused to have constructed the disembodied head of Winsor McKay (whose real first name was Zenas, which is one of the best names ever and I kind of want to build his head just to ask him why he gave up one of the best names ever), or of Trina Robbins (except that she's still alive and could probably beat me up) or Hugo Pratt (pointing to an early Eddie Campbell zipatone-encrusted original page and asking "how does he do that with the little dots?") or Osamu Tezuka or Frank Hampson.
The head of Jack Kirby only grudgingly tolerates me because I give him proper Cuban cigars and because I work in a way he recognises. In his head is the record of an anecdote Mark Evanier once told:
Kirby liked to innovate, not follow. His attitude was best summed up a few years later when he read that some new artist would be taking over on Captain America and hoped "to do it in the Kirby tradition."

Said Jack, "This kid doesn't get it. The Kirby tradition is to create a new comic."
I do a lot of that. But I don't do it because of him. He doesn't give a shit about that, but he doesn't readily understand why I do it, either. He's big on comics as the American mythological form. He repeats to me something his original once said to Glenn Danzig: "That's the wonderful thing about comics: It puts the idea of published storytelling in the hands of the ordinary guy. That's American." Which is almost the truest thing about comics, except that women and transgendered or nongendered people make and read them too and it's not bloody American. Mind you, it was another American, funnily enough, who said the actual truest thing about comics: "Comics are words and pictures. You can do anything with words and pictures." Harvey Pekar said that. The first time I met him, he apologised for being a loud American.
Sometimes I feel bad for having built this horrifying thing that just kind of shouts at me and spits smouldering cigar butts on to my floor and yells for "cawfee" and calls me names. I have to bear in mind that it's not just me who goes through this, really. Comics as a whole are haunted by the head of Jack Kirby. I just happen to have one in my office. I probably shouldn't drape old underpants on it.
ANYTHING
I've been sent a Tuff-Writer Tactical Defense Pen, in Stealth Black. It is designed to be basically The Toughest Pen In The World, and also A Pen That Can Kill People. It functions in the harshest environments in the world, can keep writing under any conditions including a future flooded London, is made out of aerospace-grade metal and hard-anodised to military specification. It is also, I have to say, an incredibly nice pen to write with. This will be my book-signing pen of choice. It's smooth, well-balanced, easy to use, and can lance the gizzards of uppity fanboys in a single strike. I figure a pen weapons-tested by SWAT rangemasters and martial artists should control a signing line fairly well. You can and should visit these fine people at http://www.tuffwriter.com.
You will have to pry my Tactical Defense Pen out of my cold dead ink-stained hand.
COLOPHON
I can be sent things via Avatar Press at Avatar Press, 515 N. Century Blvd., Rantoul, IL 61866, USA, but I cannot promise a response or a review. Although, let's be honest, it's fairly likely, as I'm bound to run dry in six weeks. You can email me at warrenellis@gmail.com, but I warn you, it's a dump address, not my regular email address, so it can take me a few days to check it.
DO ANYTHING is © Warren Ellis 2009, all rights reserved.
---
---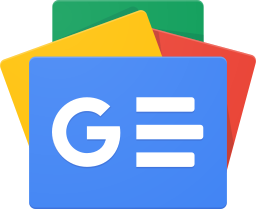 Stay up-to-date and support the site by following Bleeding Cool on Google News today!