Beverly Hills K-90210: Bleeding Cool's Guide to the 2018 Beverly Hills Dog Show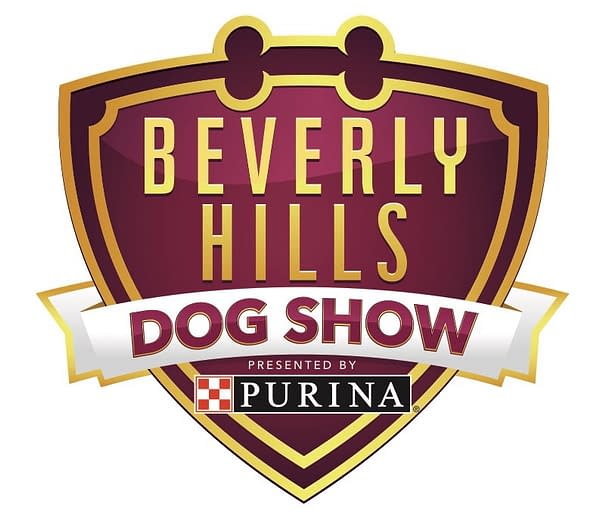 The Kennel Club of Beverly Hills and USA Network are un-leash-ing (you're welcome) their second-annual broadcast of the Beverly Hills Dog Show Presented by Purina on Sunday night, and Bleeding Cool will be there for the full two hours with our live-blog Beverly Hills K-90210: Bleeding Cool's 2018 Beverly Hills Dog Show Live-Blog! Starting tomorrow night (Easter Sunday) at 6 p.m. ET/5 p.m. CT, visit Bleeding Cool when our live-blog site goes live and join us as we share our unique perspective on the canine competition.
Created through an agreement between NBC Sports Group, the Kennel Club of Beverly Hills and Purina, the two-hour television presentation includes special behind-the-scenes features on the competitors; as well as traditional judging of breeds and groups. The evening culminates with awarding of "Best in Show" in a ceremony that also includes the seven "Best in Show" finalists presented in a fashion-show-style runway for judging.
Check out some important info you'll need to know to make tomorrow night even more enjoyable — and if you're good, we promise you some righteously adorable puppy pics at the end of the post… promise! But first… to prove just how friggin' adorable "Best in Show" sounds, here's a look back at the 2017 ceremony: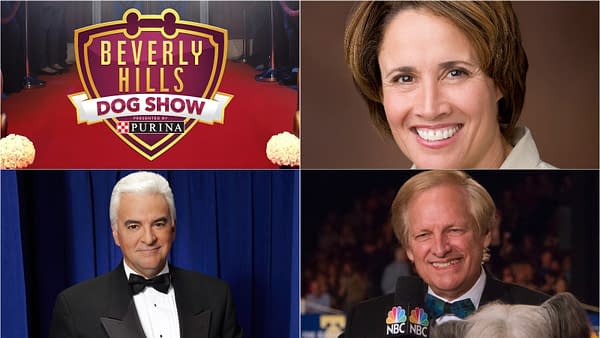 So who's going to be guiding us down this gauntlet of canine competition? Here's a look at this year's hosts:
● John O'Hurley (bottom left) has become one of the entertainment industry's most versatile players, Award-winning actor, show host, advertising spokesperson, feature film star and one of People Magazine's "Sexiest Men Alive." He has served as host of The National Dog Show presented by Purina on NBC since its inception in 2002.
Best known as "J. Peterman" on Seinfeld, the #1 syndicated television show in the world, O'Hurley's television career began in daytime television on a number of soap operas. He starred on the inaugural edition of ABC's Dancing with the Stars, and was the show's ultimate cham­pion. O'Hurley went on to star on Broadway in Chicago, as the male lead, "Billy Flynn," and hosted the syndicated game show, Family Feud.
● David Frei (bottom right) is a natural choice to serve as expert analyst since he is one of the most authoritative voices in the dog show world. An AKC-licensed judge who has officiated at dog shows all over the world, Frei has hosted USA Network's coverage of The Westminster Kennel Club Dog Show from Madison Square Garden since 1990. He has co-hosted The National Dog Show presented by Purina since its inception in 2002 and along with O'Hurley has become a Thanksgiving Day fixture in American homes since the show follows the Macy's Thanksgiving Day Parade.
Director of Communications for The Westminster Kennel Club since 2003, Frei and the Club helped to create "Angel On A Leash", a therapy dog program with health care facilities around the country. He serves as President of that organization. He is proudest of the fact that his Brittanys, Teigh and Belle, and his Cavalier, Angel, are registered therapy dogs visiting patients at the Ronald McDonald House and Memorial Sloan Kettering Cancer Center.
● A longtime dog owner and lover of man's best friend, Mary Carillo (top right) brings a wealth of experience to the National Dog Show commentary team as a new addition for 2010. Best known for her work as a host and correspondent for NBC's coverage of The Olympic Games this past decade, she also serves as an analyst on NBC and ESPN tennis events and as a correspondent for HBO's Real Sports. Her credentials for coverage of a major event like The National Dog Show comes from her work on USA Network's six-hour presentation of The Westminster Kennel Club Dog Show. Carillo partnered with longtime host Frei for the 2009 show, working the event of which she had become a huge TV viewing fan over the years.
For 17 years, Carillo owned a Bichon Frise named Oley, who died earlier this decade. Her accomplished career includes two coveted Peabody Awards, one of television's highest honors. One was for her work on the HBO documentary Billie Jean King, Portrait of a Pioneer, and the other for co-writing with Frank Deford the HBO documentary Dare to Compete: The Struggle of Women in Sport. Carillo was named "Best Commentator" by Tennis Magazine (1988-91), "Best Commentator" by World Tennis Magazine (1986) and "Broadcaster of the Year" by the WTA (1981 and 1985).

Bleeding Cool knows you know that you're your dog's one-in-a-million, so why not tell the world — and help others while you're at it?
Between now and 11:59 p.m. PT (2:59 a.m. ET) on April 8th, 2018, post your pet's picture on Twitter, Instagram or Facebook with #BHDogShow and @Purina. For every tagged, unique post, Nestlé Purina PetCare Company will donate $5 to Mutt-i-grees; up to a maximum donation of $25,000.
Mutt-i-grees is an innovative pre-K to Grade 12 program that builds on children's affinity for animals; teaching social and emotional skills as a way of bridging humane education. For more information on Mutt-i-grees, visit their website at: http://education.muttigrees.org/.

You made it to the end of the post, so congrats! As promised… puppies!!!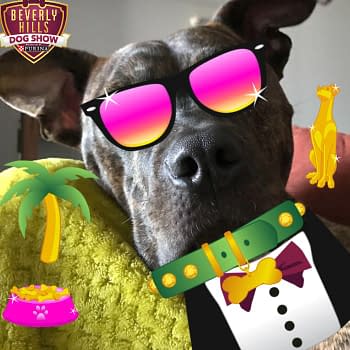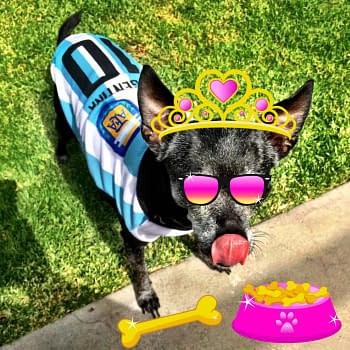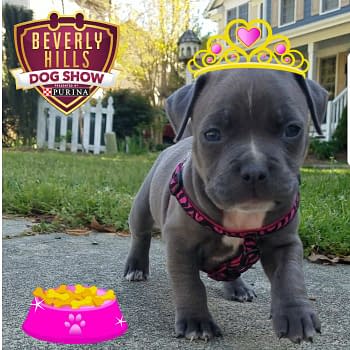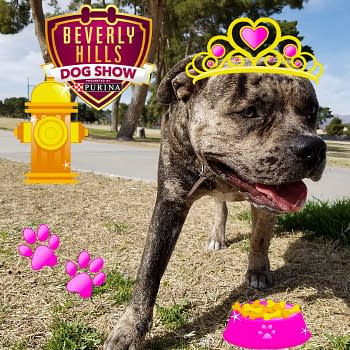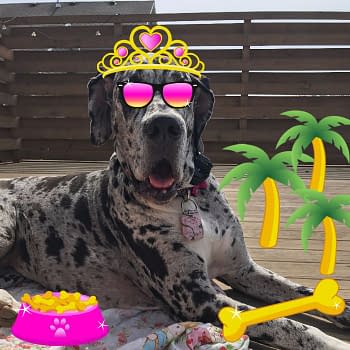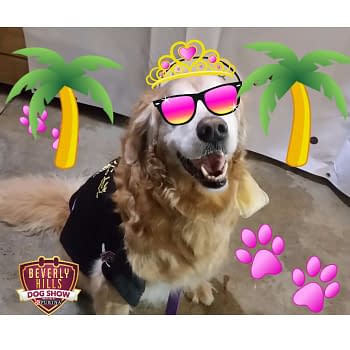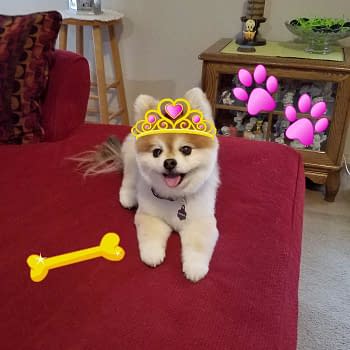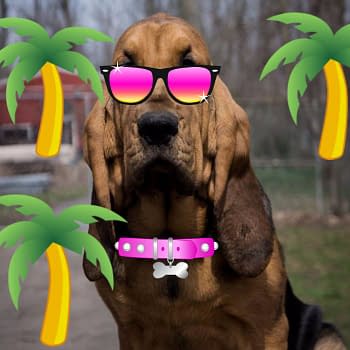 Photo Credits: KCBH