Posted in: Movies, san diego comic con | Tagged: Comics, entertainment, killing joke, san diego comic con
---
DC Comics On The Killing Joke Animated Adaptation – And More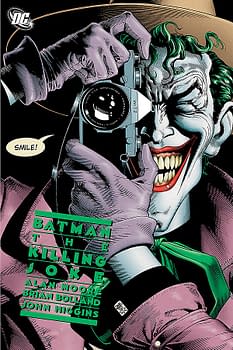 We broke that story out of the Justice League Gods And Monsters panel at San Diego Comic Con last night. And DC Comics got a statement out…
Bruce Timm's latest animated movie, Justice League: Gods and Monsters, had its World Premiere tonight in front of thousands of Comic-Con attendees. But being the very first to see Timm's radical new take on the Justice League was only one of the treats they received as Warner Bros. revealed the three DC Universe Original Movies that will be released in 2016, including an adaptation of the classic Joker story, Batman: The Killing Joke.

Batman: The Killing Joke is the seminal graphic novel written by Alan Moore and drawn by Brian Bolland that offers up a potential (but not exactly trustworthy) origin for the Joker, and that led to a paralyzed Barbara Gordon to retire as Batgirl…temporarily. For years, it's been one of the most regularly requested animated films by fans.

The animated adaptation of Batman: The Killing Joke is executive produced by Bruce Timm and will retell this classic tale in an exciting new way. It'll also feature an original 15-minute prologue that helps set up the story, giving even longtime fans of the story something new to look forward to.

In addition, two other animated movies were announced:

Batman: Bad Blood—An original Batman story that features the introduction of Batwoman to the new line of animated films.

Justice League vs. Titans—Another original story and the first of the DC Universe Original Movies to feature the Teen Titans.

The Killing Joke isn't the first classic DC graphic novel to be adapted into an animated film. Frank Miller's Batman: The Dark Knight Returns and Batman: Year One, as well as Darwyn Cooke's The New Frontier, have also received the animated treatment. However, this seems to be the right year for Batman: The Killing Joke as it's the Joker's 75th Anniversary this year.

What do you think of this announcement? Are you looking forward to the movie? Let us know in the comments below, and be sure to click here to check out our clip of the Top 7 Sinister Joker Moments, which includes moments from Batman: The Killing Joke.
---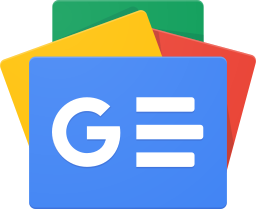 Stay up-to-date and support the site by following Bleeding Cool on Google News today!