Women Kicking Ass At SDCC! On Screen And In Real Life
Will Romine writes for Bleeding Cool:
It's Hall H day for me. !'m cozied up in the press cage as I wait expectantly for the Entertainment Weekly Women Who Kick Ass panel. Arriving now are Masie Williams, Katey Sagal, Sarah Paulson, Tatiana Maslay, and Nicole Beharie, Natalie Dormer. I estimate the collective asses kicked on this panel to be more or less around a million.
This panel discussed the state of women's rules in TV and Movies. Natalie Dormer commented that traditionally, women have been cast as either the angel or the whore. The women assembled in the panel play characters that eschew this dichotomy. Instead, they play women whose fates rally against the forces that minimize women into these archetypes and instead forge their own way.
The panel is interesting, but no breaking news, so I'll used this article to talk about some other ladies who kick ass. Yesterday, I was walking the floor and I met some cosplayers who had to tell of someone who obviously didn't read my last article. https://bleedingcool.com/2014/07/25/the-people-that-you-meet-at-san-diego-comic-con-the-cosplayers/
Now, these are awesome costumes. Certainly caught my attention. These ladies are the Birds of Play, www.officialbirdsofplay.com, a cosplay trio displaying the fine corset work of their leader, Lauren Bregman.
I met these ladies under less than optimal circumstances. I was wandering through the lobby when I saw the Birds of Play arguing with a gentleman who, after being refused a photo-op, went for the ass shot, uncomfortably close.
Now, much like the ladies in the EW panel, the Birds found their third way and dressed down this man, involving security in the process. I chased them down, told them I was from BleedingCool, and let them have an open mic to share their feelings about how they're treated as female cosplayers. Their words below.
"If you ask to take a picture, and someone says 'no', and that person politely says "No, I'm sorry, I'm on my way to somewhere, the correct response is not to yell 'Fine, I'll just take a picture of your ass' as their walking away. That's not ok. That's the kind of thing that women need to speak up about, because if you don't make a scene, then no one cares and people keep doing it and they think that it's not a problem. If you're going to be a jerk, we're going to be a jerk back. I'm really happy that Comic Con has responded and created an anti harassment policy. Today, we've actually had people grab our asses."
Fellas, these women look good. If I say how good, I'll probably be sleeping on the couch for the immediate future. However, no one should be or feel like a victim for looking good. So, to all the ladies out there kicking ass, Will Romine, and the Bleeding Cool army, salute you!
---
---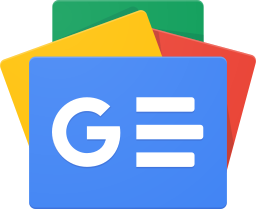 Stay up-to-date and support the site by following Bleeding Cool on Google News today!