Hormel Launches New Chili Cheese Dip Inspired Beer
Have you ever wanted beer that tastes like chili cheese dip? Well, now you have it as Hormel has a new drink for you to buy.
---
Hormel has decided to do something odd that may pay off, as they have created a new beer inspired by their chili cheese dip. The official name of the drink is Hormel Chili Cheese Brew, as the company partnered up with Modist Brewing Co. in Minnesota to create a brew that has a flavor profile like their popular dip, but also tastes like a pretty good beer that you'll want to drink. The two companies have posted the beer up on the website link above as the only place you can order four-packs of the beer for $24 a piece (which includes the shipping and handling) while supplies last. Which they did in advance in case you wanna have some on hand for the Super Bowl next month. Here's some added info on the beer and a quote from the company.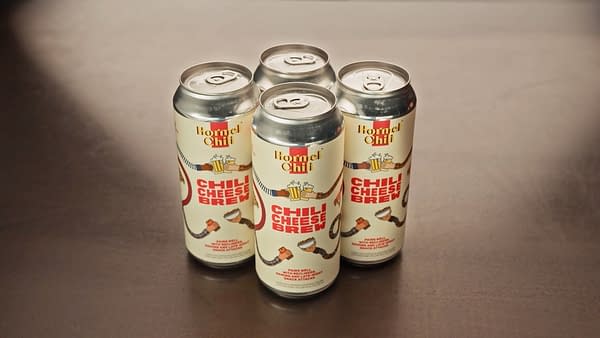 "The makers of Hormel Chili teamed up with brewers at award-winning Modist Brewing Co. to create an unexpected sip inspired by everybody's favorite dip for this real-life, totally delicious collaboration. With a little bit of madness and a serious amount of chili-inspired spices, the beer is now ready for fans' taste buds. How can beer taste like chili cheese dip? The crushable American lager features Minnesota Pilsner barley malt and flaked corn. With this delicious corn chip-flavored base, Modist Brewing Co. added a mix of savory spices and hints of cheddar cheese powder to bring the flavors of Hormel Chili Cheese Dip to life.
"Football season is just as much about the game as it is about delicious food and drinks, and the people you enjoy watching the game with," said Jason Hron, Hormel Chili brand manager. "This year, we were inspired to bring fans together and create something everyone can agree on – an irresistible sip that unites the best flavors of our famous Hormel Chili Cheese Dip."