Posted in: Look! It Moves! by Adi Tantimedh, Movies | Tagged:
---
Look! It Moves! #104 by Adi Tantimedh: When Asian Does Spaghetti Westerns
Do we call them Noodle Easterns? No, because it sounds rubbish.
Anyway, this week I'm talking about Asian movies tackling the Spaghetti Western. Since 2007, we've had Japan, Korea and China each make a major movie that that takes off from the Spaghetti Western. Takeshi Miike made SUKIYAKI WESTERN DJANGO, Kim Ji Woon made THE GOOD, THE BAD AND THE UGLY, and Jiang Wen recently released LET THE BULLETS FLY.
Film culture around the world is often in dialogue with each other, by that I mean filmmakers in Asia tend to look at genre movies from the West and proceed to make their own takes from them. Ever since the 1960s, Wuxia movies of Hong Kong were based on martial arts novels and cinematically influenced by the Samurai movies from Japan, which were often influenced by Hollywood Westerns. Granted, these native genres in Japan, Korea and the Chinese-speaking countries were around since the birth of Cinema, but it was after the 1960s that they began to adopt techniques from the West to modernise the way the films look and feel. Akira Kurosawa was influenced as much by John Ford as by past Japanese masters. Hollywood director Otto Preminger helped train some of the first Chinese directors to make movies after World War Two.
SUKIYAKI WESTERN DJANGO is Miike at his most irreverent and postmodernist, taking off from Kurosawa's YOJIMBO both Sergio Leone's A FISTFUL OF DOLLARS (itself a remake of YOJIMBO in the first place) and Sergio Corbucci's 1966 cheaper, pulpier rip-off of Leone's movie DJANGO to create gleeful postmodernist nonsense. While Leone's movies are the more respected and acclaimed internationally, it's really Corbucci's more surreal and pulpy DJANGO that has been the more commercially successful and influential on the Spaghetti Western genre – there were dozens of other movies with "Django" in the title made by other directors to cash in on its success, and many of them got more surreal, bloodthirsty, baroque and downright weird as they went along, and Quentin Tarantino will be making his own postmodernist DJANGO movie this year. Miike loads his movie with so many references and artifice to constantly remind you that this is a movie fantasy Western world – the Japanese cast have to speak uncomfortably in English (to the extent that we still need subtitles to fully understand what the hell they're saying), there's a cameo from Quentin Tarantino, the historical Genji and Heike clans are reimagined as warring outlaw gangs dominating a small town, there are modern-day anachronisms throughout the story like gunslingers and swordsmen who act like rock stars, a gang leader obsessed with Shakespeare's HENRY IV, there are design and technical callback to traditional and experimental Japanese theatre, reveling in its own ridiculousness while following the basic plot progression of double-dealings, betrayals and showdowns from YOJIMBO and A FISTFUL OF DOLLARS. This is Miike in his punk experimental having-a-laugh mode, in direct contrast to his Classical Filmmaker mode recently displayed in his epic remake of the more traditional Samurai saga 13 ASSASSINS, which only goes to show he may have the widest range of any director in the world right now. THE GOOD, THE BAD AND THE WEIRD (2008), a major big budget movie with Korea with A-list actors in the lead and shot on location in the Gobi desert, takes off from Leone's THE GOOD, THE BAD AND THE UGLY and has a bounty hunter, an assassin and a bandit in 1930s Outer Manchuria chasing after a lost treasure with local Chinese bandits and the Japanese Army caught up along the way. Directed by genre expert Kim Ji-Woon, who previously made the interesting existential gangster movie A BITTERSWEET LIFE and Asian horror entry A TALE OF TWO SISTERS, it features some of the most elaborate action and comedy sequences of recent times, often in a single take, as the most expensive and technically ambitious of the three movies discussed here. It's also the most overtly influenced by Leone in the way the story is mostly told visually in its Cinemascope vistas. This is actually a revival of a subgenre of Korean Cinema from the 1960s and1970s called Manchurian Westerns, where the stories were set in 1930s Manchuria and the heroes are Korean expatriates, all influenced by the cynicism of the Spaghetti Western, of course. There's an interesting theme of exiles fighting for scraps and revenge in a foreign land and, this being a Korean movie, the international cut's ending released outside Korea is appropriately cynical and ironic, and the director's preferred ending.
Where SUKIYAKI WESTERN DJANGO and THE GOOD, THE BAD AND THE WEIRD were postmodern exercises in genre pastiche with a modern sensibilty, LET THE BULLETS FLY is a straight-up historical adventure and political allegory in the same vein as Leone's cynical take on revolutionary change DUCK, YOU SUCKER/A FISTFUL OF DYNAMITE. Actor-director Jiang Wen has a pitch-black and merciless sense of humour, as displayed in his WWII comedy DEVILS ON THE DOORSTEP, which was so dark and unflinching that it not only won a prize at Cannes in 2000 but also got him prohibited from filmmaking for five years. The theme here is power and lies: a con man arrives in a province in1926 rural China posing as the (dead) new governor, planning to fleece the place of its money and redistributing it to the downtrodden citizens before moving on, only to go up against the real governor's corrupt advisor greedy local gangster who fancies himself a warlord. Hilarity, gunplay and corpses ensue. Chow Yun-Fat plays the power-hungry gangster. It's always nice to see Chow Yun-Fat again, especially for those of us who considered him the King of Movies back in the Eighties when he not only played noble hitmen and doomed cops but also countless goofballs in romantic comedies the West ignored (I wonder who has played the most death scenes in the history of Cinema, Chow Yun-Fat or Klaus Kinski…). Chow has reached the point in his career where he can effortlessly play Evil with his charisma making him utterly compelling, as he did in Zhang Yimou's CURSE OF THE GOLDEN FLOWER, where he played an emperor who was not just evil, but majestically and monstrously so. Here he plays a wily and greedy man constantly irritated by the stupidity of his minions and anyone foolish enough to try to put one over on him, and he also plays his sniveling double, a proxy sent out whenever he suspects someone is going to try to kill him. The movie's meditation on power, corruption and lies managed to sidestep the government censors by disguising its analogies in historical drama, and already a box office hit in China and considered one of the best Chinese movies of 2010.
What's interesting here is that the Spaghetti Western has had more resonance with modern Asian directors than Classic Hollywood Westerns. Maybe it's the more cynical political and social undertones, not to mention higher quota of violence of the Spaghetti Westerns that resonated more than the black and white morality of Hollywood Westerns. And at a time when Hollywood is running out of ideas and mainstream critics show less and less interest in films from Asia, these are further proof that the best genre movies are being made there.
SUKIYAKI WESTERN DJANGO and THE GOOD, THE BAD AND THE WEIRD are available on DVD and Blu-Ray in both the US and UK. LET THE BULLETS FLY is only available in Asia so far.

Craving noodles at lookitmoves@gmail.com
Follow the official LOOK! IT MOVES! twitter feed at http://twitter.com/lookitmoves for thoughts and snark on media and pop culture, stuff for future columns and stuff I may never spend a whole column writing about.
Look! It Moves! © Adisakdi Tantimedh
---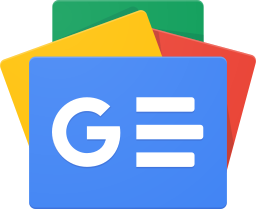 Stay up-to-date and support the site by following Bleeding Cool on Google News today!