Posted in: Look! It Moves! by Adi Tantimedh, Movies | Tagged:
---
Steve Jobs Is Aaron Sorkin And Danny Boyle's Flawed God – Look! It Moves! by Adi Tantimedh
Adi Tantimedh writes,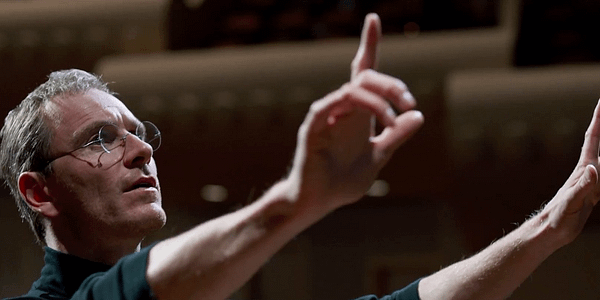 Steve Jobs is probably going to be this Autumn's major cultural talking point – whether it's a box office hit or not – a big studio movie inspired by the book by Walter Isaacs as written by Aaron Sorkin and directed by Danny Boyle. There are people who wonder why people canonise and worship Jobs just because he was behind the iPhone and Apple computers, making personal computers a commonplace item in people's lives rather than pieces of tech relegated to Big Business and the Scientific Community.
Told in three acts, all set at the crucial points of Jobs' career as he prepares to present each new iteration of the Apple computer to the public, the story is structured like a stage play, each act confined to a single setting with flashbacks to moments leading up to that moment. Steve Jobs is under pressure to succeed, to present a product that not only works but is an expression of his vision of a personal computer that would change the world, and also under personal pressure from friends and colleagues calling him out for his selfish behaviour, not to mention pressure ot acknowledge he fathered a daughter out of wedlock.
While the majority of the reviews have credited Sorkin with the script and the themes, praising his unique style of dialogue, very few of them talk about what Danny Boyle brought to the table. Boyle's movies have had a recurring theme: the search for faith, the dangers of worshipping false gods, and the tragedy of misplaced faith. In Shallow Grave, it was about a bunch of flatmates who end up betraying each other over a hoard of stolen money. In Trainspotting it was the tragic of its characters worshipping at the altar of heroin. In 28 Days Later, it was about a world decimated by a zombie apocalypse and the heroes' search for a new belief system and viable way of living. The Beach is about the dangers of following a dangerous charismatic leader in pursuit of a utopian idyll. In Sunshine it was about the different faiths the astronauts adopt in the shadow of a dying sun and the end of the world. In Slumdog Millionaire, it was about a world that worshipped money over humanity. In 127 Hours it was about a man needing to find his faith in himself and his own intelligence in order to save himself from death. In Trance it was one man's search for his lost memories and the truth of what he really is in the form of a heist thriller. His showcase of Britain at the 2012 Olympics was a slyly subversive celebration of the humanistic rise of the Welfare State that elevated British society and culture in the wake of Industrialisation, and a lament that the same Welfare State was now being systematically dismantled by the Tory government. Now in Steve Jobs, Boyle has used Sorkin's script to turn his gaze on Steve Jobs as a god, or at least to question people's fervour behind the cult of Steve Jobs, a cult Jobs himself had a hand in forming by carefully crafting his public persona as a performance piece. All the while keeping Sorkin's own recurring interesting in exploring Great Men and their flaws.
So far, only Wired has written about the notion of the tech industry's God Complex that Jobs has embodied, which the movie definitely touches on.
I don't think the movie's theme of Jobs – the movie's Jobs – aspiring to and achieving a kind of godhood is accidental. Sorkin's script is peppered with lines alluding to God, the Divine, and even Jobs himself being accused of having a God Complex. The problem is, Steve Jobs is an arsehole. He's egotistical, controlling, brusque, self-righteous and totally subservient to his vision of creating a product of transcendental perfection that he believes will change the world for the better. He's callous and cruel to his friends, colleagues and employees, appallingly dismissive and cruel with the mother of his daughter who was born out of wedlock and refusing to acknowledge he's the father.
The friends and colleagues of Jobs have all cried fowl and complained that the real-life Jobs was much warmer, more genial, funnier and more likable than the version in this movie. That would make sense in real life, since Jobs' record of betraying friends and colleagues for his own bottom line could only have been achieved if he wasn't initially trusted and loved by them. No one in real life is going to follow or trust an outright arsehole who behaved like Magneto all the time. No, the movie is a piece of mythmaking, a fable that prints the legend. In this case, it's the legend that's an arsehole rather than just a lovable charismatic visionary that changed the world. Michael Fassbender plays Jobs as anything but warm and fuzzy, not caring whether he's loved or not, an unstoppable force constantly called out for his bad behaviour in efforts to force him to pause and take account of himself. When he finally acknowledges his daughter, it's a major breakthrough.
I got the feeling that while Boyle's previous movies had heroes facing and having to question faith and false gods, here he wants us, the audience, to question the god we've elevated to a pedestal, Steve Jobs. He and Sorkin want us to ponder Jobs' flaws and whether he deserved to worshiped virtually like a god. The movie looks at a deeply flawed god and wonders why he's elevated to one. Ultimately, it's not about Steve Jobs.
It's about Sorkin and Boyle asking why we want or need to elevate someone like a Steve Jobs into a god, and whether we should once we've seen all his flaws.
Updating Mac OS X at lookitmoves@gmail.com
Follow the official LOOK! IT MOVES! twitter feed at http://twitter.com/lookitmoves for thoughts and snark on media and pop culture, stuff for future columns and stuff I may never spend a whole column writing about.
Look! It Moves! © Adisakdi Tantimedh
---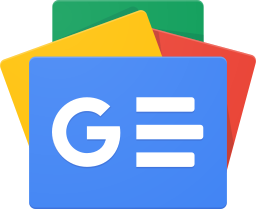 Stay up-to-date and support the site by following Bleeding Cool on Google News today!