Report: WWE Adds Hulk Hogan, Renee Young to Saudi Arabia's Crown Jewel Event
It's been a rough couple of weeks for the WWE. The organization has been under fire from the media and fans for its determination to press ahead with a lucrative deal with the government of Saudi Arabia to produce pro wrestling events in the country in the wake of the murder of journalist Jamal Khashoggi. WWE faced considerable pressure from shows like Last Week Tonight with John Oliver (twice), pretty much all of the online media and the Internet Wrestling Community, U.S. Senators, and their live crowds, who have taken to booing advertisements for or mentions of the show, but despite all that they difficultly decided to run the Crown Jewel PPV on Friday as scheduled.
But now, finally, WWE is taking a stand. What's that? No, they haven't backed out of the event. What? No, they're not insisting that their female wrestlers be allowed to perform. They're still forbidden performing in the country, and the Saudi General Sports Authority even had to issue an apology after the Greatest Royal Rumble event earlier this year when WWE accidentally showed an advertisement on the TV screens in the arena showing a lady wrestler in her wrestling attire. But RAW announcer Renee Young will be allowed to do commentary on the show, according to Pro Wrestling Sheet, so Saudi Arabia has finally gotten on board with the Women's Evolution (TM)!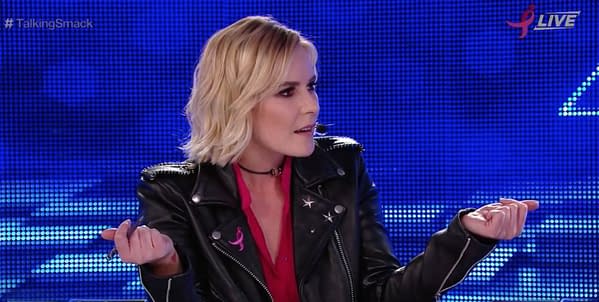 Additionally, to make up for forcing the progressiveness of allowing a woman to talk about men performing fake sports fights, and also for top stars (read: stars who WWE needs more than they need WWE) such as John Cena and Daniel Bryan dropping out of the show, WWE will now apparently be bringing Hulk Hogan to Saudi Arabia, as the Hulkster himself implied earlier this month. And of course they'll still run lots of Saudi propaganda promoting the country's oppressive regime as "progressive" on their global broadcast which is, of course, the reason the Saudis are paying them a reported $50 million a year in the first place.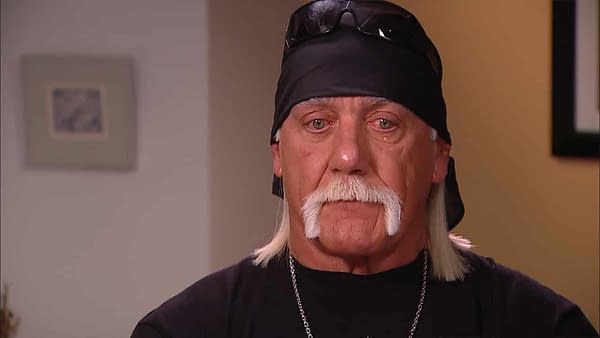 Hogan, you may recall, was fired from WWE in 2015 for an explicitly racist rant, but has recently been making noise about a return. WWE has denied working with Hogan in any capacity that was not focused on helping others learn from his mistakes, those mistakes being allowing himself to be recorded dropping n-bombs repeatedly in a racist tirade on a secret sex tape filmed with the wife of Florida radio shock jock Bubba the Love Sponge and then allying with conservative tech billionaire Peter Thiel to sue the website Gawker out of existence over the tape, and proceeding to have the nasty audio leaked in a tabloid. It's unclear at this time how trotting the Hulkster out in front of the Saudi Royal family for a propaganda event that most American WWE fans seem morally opposed to will help others learn from any their mistakes, but hopefully that will be clear in time.
Maybe the people who will be learning will be WWE fans, and the lesson is not to trust a corporation, especially a wrasslin' one, to make the moral choice over the financially beneficial one? Probably not, though. We'll all still be watching Raw on Monday.