Review: Will Wood's "The Normal Album" – Anything But, And Better
Avant-pop musician Will Wood is an artist of the highest caliber. His previous albums, Everything Is A Lot and Self-Ish, show Will from a very different light than his latest release, The Normal Album. However, the same sardonic bite can be seen in each of his tracks therein, showing that no matter how different the content Will Wood puts out, he's definitely still got quality in spades. The Normal Album is out today, and we got the chance to review it. Here's what we think of it!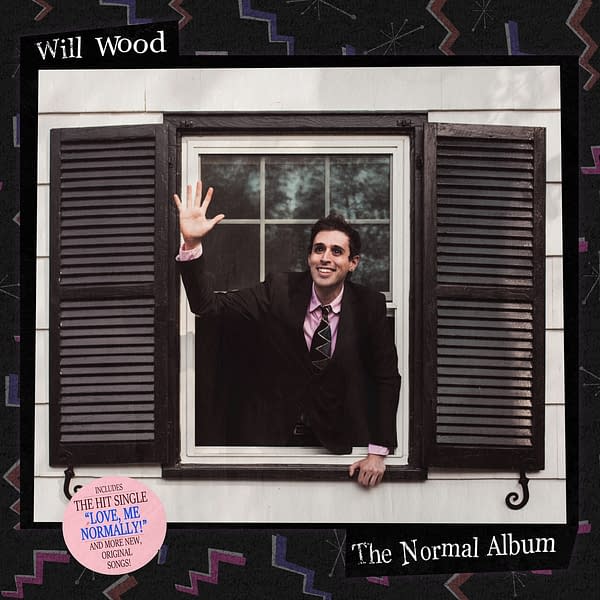 The album begins with a doo-wop daydream in "Suburbia Overture / Greetings from Mary Bell Township! / (Vampire) Culture / Love Me, Normally". As the Overture begins, the song takes an interesting turn with the music starting out very smooth and rather what we would expect from a Shake Shack from the 1950s. But as the music transitions from the "Greetings" segment to "(Vampire) Culture," things get dark, gritty, and remarkably more along the lines of Will Wood's previous work with the Tapeworms. It even sounds a bit like the band Man Man, with whom Will Wood and the Tapeworms had a one time toured with. Nevertheless, we are brought back to the reality that this isn't a 1950's candy bar we are dealing with, but rather, the musical stylings of an insanely-biting mind. And we like it.
In "2econd 2ight 2eer", we are given a different sound, one that harks back to ska and other grooves. (The author wishes to note that this is one of their favorite new track from this album). The song is highly-upbeat and invites the listener to enter the mind of the musician, which is an even more "proper" introduction to the album than "Overture."
"Laplace's Angel (Hurt People? Hurt People!)" feels remarkable in its darkly-smooth tango of skeletal delights. And "I/Me/Myself" (another bonafide banger, if we're being frank) gives a similar 50's tone to "Suburbia Overture." Still, it deals with some issues of a more pert tone than the beauty and splendor of suburbia. Dysphoria is a real issue, and Will Wood tackles the thought process behind it with aplomb.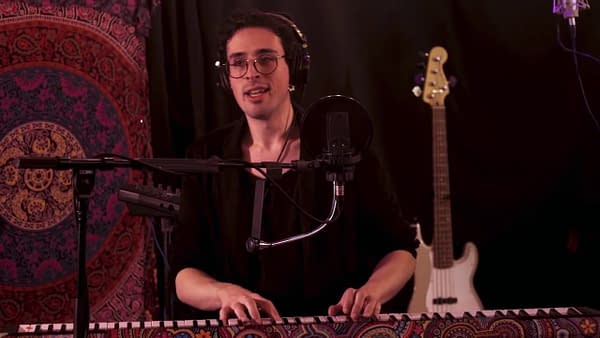 "…well, better than the alternative" is a track we can't really discuss without deferring to Will here, in the interview we conducted with the artist a few days ago. There are some allusions to Stranger Things and the character Eleven, whose actress, Millie Bobby Brown, may or may not be Will's daughter (or may she? The verdict is still out, although Will has made various conflicting reports of this claim's verify).
"Outliars And Hyppocrates: a fun fact about apples" brings the brass section from "2econd 2ight 2eer" back and gives us a piece of music that feels as if it aims to ostracize in a way. It's still beautiful, but in the same way as a rosebush in bloom. That is after we get a fact about apples. Will Wood abides, and Will Wood delivers.
The music continues. "Black Box Warrior – OKULTRA" gives us a rousing and upbeat rag, and "Marsha, Thankk You For The Dialectics, But I Need You To Leave" feels like a well-placed jab at regressive thinking in the psychiatric profession, and the hypocrisy of this issue. Are we right? It's subjective enough at this time. But who knows? Perhaps Will shall let us know in the future.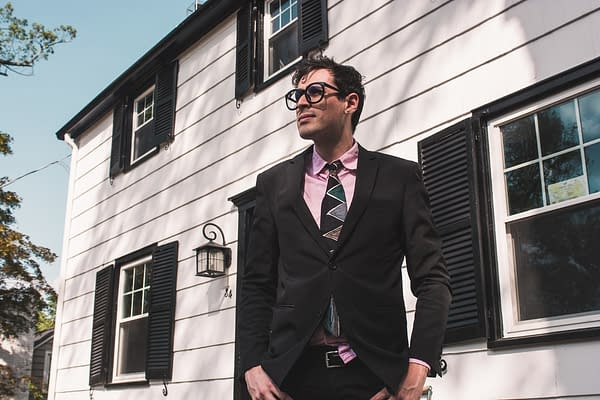 "Love, Me Normally" as a full composition is a wonderful arrangement, complete with what feels like a dissertation about what it truly means "to be normal" in idioms only Will could convey. Finally, "Memento Mori: the most important thing in the world" takes an approach much like a more nihilistic version of "Always Look On The Bright Side Of Life" from the classic film Monty Python's Life Of Brian. There's much to consider in the song, but its cynicism is, in many ways, refreshing, especially considering we are asked towards the end to "try not to think about it" and to "try your best to live as you like." It's a beautiful message in the end, but then, isn't it always?
All in all, The Normal Album is a sign that Will Wood continues to impress. It's a rebirth for the musician in the ways that the phoenix who rises from the ashes shares the same fire as the former, but is a different bird entirely. If you like Will's work, feel free to listen to this album in its entirety below, or you can buy it by clicking this link.