A24's 'Moonbase 8' TV Series is Coming
A24 continues to release some fabulous films and features, and apparently their next project will be a tv series called Moonbase 8.
Posted yesterday to their official Twitter account, an image features John C. Reilley, Tim Heidecker, and Fred Armisen in space suits, posing in what could be described as classic mission photo fashion.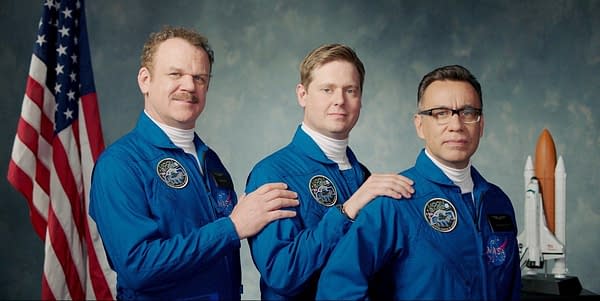 Apparently the series will reportedly follow "three subpar astronauts" living in NASA's Moon Base Simulator in the desert with high hopes of being the next chosen to travel through to the moon.
It'll be a six-episode original comedy series, and hails from Portlandia co-creators Armisen and Jonathan Krisel, well as Heidecker and Reilly. Krisel will be directing.
There is no announcement of a network or streaming service lined up for the series yet, but hopefully someone will jump on this as it sure sounds promising.
We'll let you know when we learn anything else about Moonbase 8.