Adult Swim Announces "Special Broadcast 2023" Set for April 1st
So it looks like Adult Swim DOES have something going on for April Fools' Day, teasing "Special Broadcast 2023" for later tonight.
---
Well, that didn't take long. Shortly after we wrote about whether or not Adult Swim would have something planned tonight for April Fools' Day, Cartoon Network's late-night programming block shared a YouTube video (see below) that's set to go live when the unofficial holiday hits. As you can see, the screen reads, "You're in for a treat tonight" (with the caption under the video reading, "Enjoy a special broadcast from Adult Swim").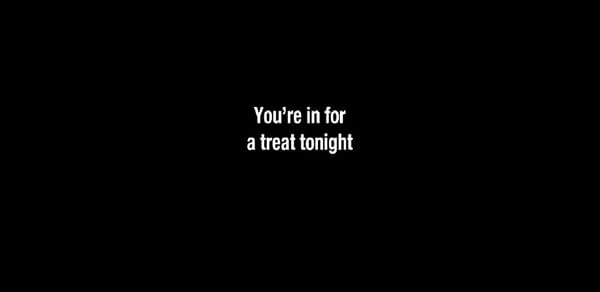 So what could it be? Could we be getting an episode of Rick and Morty Anime? Genndy Tartakovsky's Unicorn: Warriors Eternal? We know that Aqua Teen Hunger Force is returning for a new season – could that be it? And then there's the one that we're almost afraid to mention so as not to get our hopes up. Maybe something to do with… The Venture Bros.???
Adult Swim/April Fools' Day 2022: Pibby Will Save Us All… Right?
So remember when Adult Swim debuted Come and Learn with Pibby! on Halloween 2021? Crafted by Dodge Greenley, the special found Pibby ripped out of her safe preschool world and thrown into unknown lands. And if she wants to stop the cartoon apocalypse then she's going to need to grow up, get caught up, and embrace her inner badass. And to do that, Pibby and her friends must face some of the ghosts from Warner's multimedia past & present. But once it made the online impact that it did, fans were wondering what was next. And then, a new year came, and the calendar turned to April 1, 2022. Did we think it was going to send us down a three-hour rabbit hole? Nope. But for Pibby, it was more than worth it: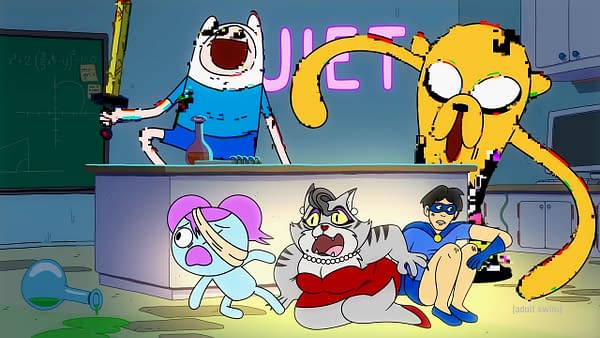 Now before we get to what this has to do with Adult Swim celebrating April Fool's Day, it's probably best to start things off with a look back at the short that started a sensation:
Well, it appears Pibby's war to stop the apocalypse has made its way onto tonight's Adult Swim broadcast universe. As you can see below, we have an "infection" happening on Smiling Friends.
We can also confirm that there was an "infection" at the beginning of Rick and Morty S02E04 "Total Rickall" (contrary to what Adult Swim's Master Control is reporting):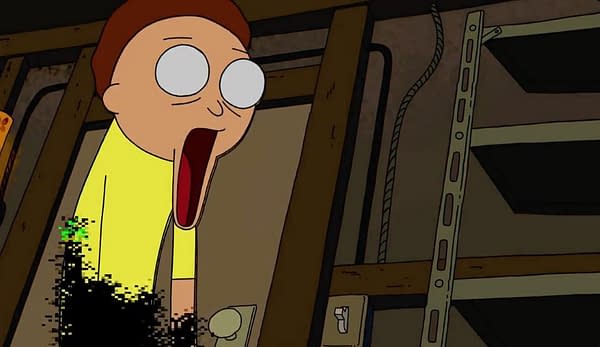 UPDATE: Morty suffered from a brief "infection," as you're about to see below:
At 12:30 ET, Adult Swim began a special broadcast on YouTube that appears to be broadcasting the episodes and the "infections" that have been plaguing the channel since midnight. Meanwhile, Smiling Friends S01E08 "Charlie Dies and Doesn't Come Back" is also showing signs of "infection." Though reports out of Atlanta have us gravely concerned over who's actually in charge: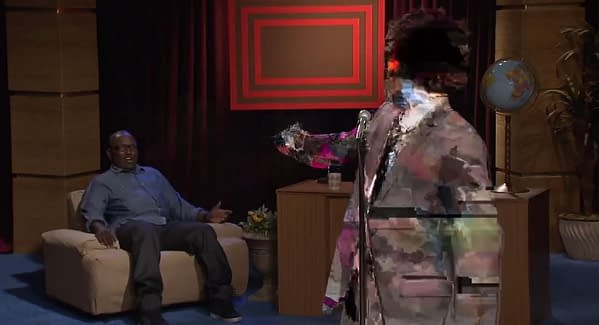 UPDATE: "Infections" have made their way to The Eric Andre Show S02E06 (with guests Wink Martindale & Sarah Burns; musical guest Fredro Starr)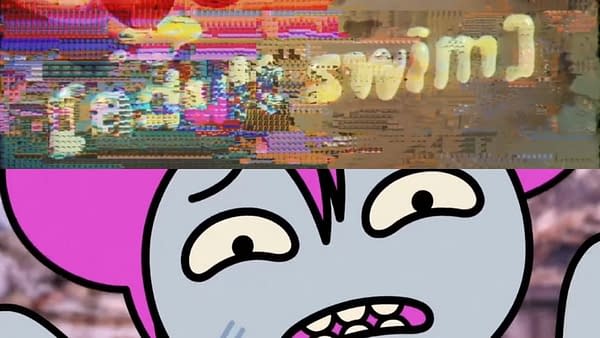 And even the promos… along with a cry for help:
UPDATE: Even the Aqua Teen Hunger Force isn't safe, with Aqua TV Show Show S10E01 "Muscles" also showing numerous examples of "infections" (including direct contact with Master Shake)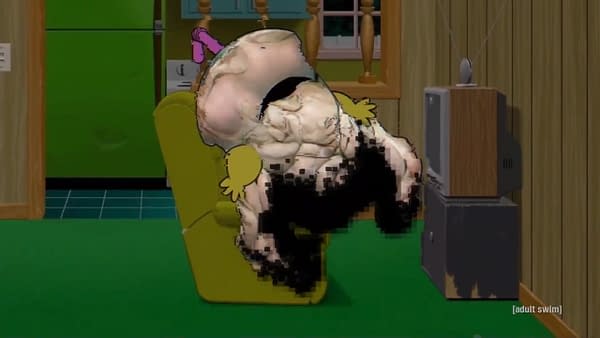 UPDATE: The "infections" continued into the promo prior to Birdgirl and were found sporadically throughout S01E02 "ShareBear" as well as into more promos: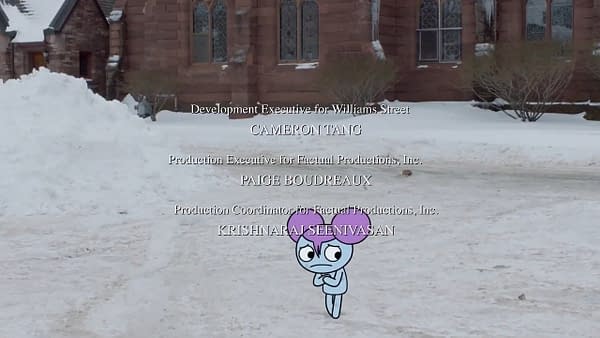 UPDATE: We have another promo "infection" leading into Joe Pera Talks With You S01E06 "Joe Pera Reads You The Church Announcements" (which also happens to be our favorite episode of a really sweet series, which included a Pibby presence at the end but appeared to be "infection"-free):
And the messages are getting much more disturbing as the "infection" grows:
And then just like that, the "infections" (and Pibby) were gone… but for how long? Okay, we need to get some sleep but since we'll be awake by the time you read this, here's a look at the complete special broadcast followed by a compilation of just the "infections". And while we're hoping this is a sign of better things to come, BCTV officially endorses a Pibby series:
Adult Swim/April Fools' Day 2021: Welcome to Adult Swim Jr.!
It would be April Fool's Day 2021 when Adult Swim "premiered" its new upcoming programming block… Adult Swim Jr.! Yup, a kid-friendly version of the late-night comedy-animation block you've grown to know and love- and now? They're looking to get at the hearts and minds of the masses at an even younger age. Or, as the motto goes, "from cradle to grave, from diaper to diaper."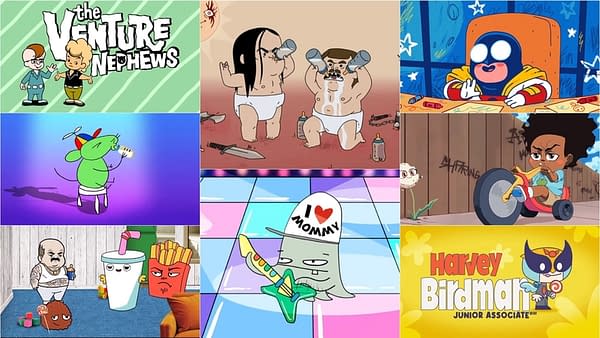 Adult Swim kicked off the new preview block of programs with an overview/trailer for what the new programming initiative had to offer – family-friendly takes on Aqua Teen Hunger Force, Metalocalypse and everything in between:
Following that, we had a kid-voiced episode of Rick and Morty– in this case, "Season 2, Episode 8 "Total Rickall" (and yes, the scene between Jerry and Sleepy Gary voiced by kids was disturbing). Here's a look at the opening to Rick and Morty Babies– with Aqua Teen Hunger Force also getting "junior-ized":
But it didn't just end there- we also had bumpers and teasers to match the new programming block's theme- like this segment about the T-Rex:
And then there's a look at an upcoming episode of Space Kid: Crib to Crib:
Next up, we had a look at the type of humor viewers can expect with… The Greatest Knock-Knock Joke Ever!
And just because the initial trailer wasn't big enough, more previews of what's to come:
But it won't avoid tackling controversial topics that kids care about- like The Illuminati:
And then make sure to make an appointment at Children's Hospital– with children as the doctors:
---
---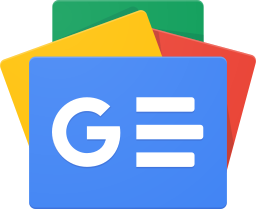 Stay up-to-date and support the site by following Bleeding Cool on Google News today!