Adult Swim Live Stream a Wonderfully Weird World. And There's Fish.
So, if you're like me, you likely didn't learn until recently that Adult Swim (yes, the cable channel that brought you midnight anime and edgy cartoons before everyone was doing it) has a free-to-watch 24/7 live stream. Yes, they were bringing us quarantine content long before the quarantine. And yes, it is very quirky. They have shows that are akin to radio shows or home shopping parody type shows; they often have local bands on and various friends of the fine folks over at Williams Street (who produces this content).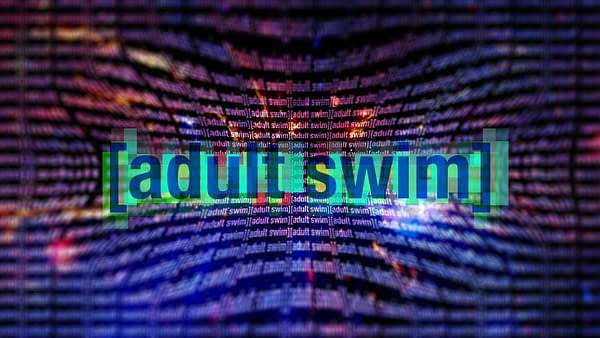 The stream is weird and unpredictable, mostly because it largely consists of creators doing what they want. Oh, they have shows and a whole schedule, but within those shows, things get a little…different. As I'm writing this, one of their flagship shows is on: Fishcenter Live. The presenters made steaks, and now as they eat them we've gone to footage of a fish tank with a graphic game superimposed over it, so the fish appear to be playing some type of elaborate kinetic VR board game that I completely do not understand the rules of at all. Update: the winning fish was immortalized in cartoon form and all of the clip art crowns available were added to the fish until we switched back to the steak cam.
The closest comparison I can come up with for this would be watching interdimensional cable from Rick and Morty. You don't really know what exactly is happening or why, but whatever is on is bound to be endlessly amusing and confusing: "con-musing," if you will. In a time when nothing in this world makes sense, it's nice to be reminded that some things in this world just don't have to make sense, like people on the internet just being themselves and playing games with fish while making steak.
Speaking of interdimensional cable, the stream is now showing a Rick and Morty clip. The stream has a whole lineup of original shows (featuring far more than just fish games), including a show where presenters make robots and eat snacks, edgy art kid extravaganza Bloodfeast, competitive fan fiction writing, and even a show dedicated to Williams Street interns playing lottery scratchers. I know, that's not exactly the content you expected to find outside of the community college student-run cable access channel, but this is the beauty of the internet: you can literally find anything on it. Please don't ask me to test this theory, because I don't have any more space for novelty presidential blow-up dolls in my apartment. Taft kind of takes up the entire kitchen.
Of course, the programming also turns to a more serious note with shows dedicated to the discussion of films, shows, and behind the scenes of Adult Swim shows with the creators and stars. I can name several other creators and stations that tried this same sort of format, but to a far lesser degree of success (like College Humor's streamer attempt, Dropout). Perhaps it's because Adult Swim has the reputation and success of their network and original shows to lean on, but their content, wacky as it may be, does hit that casual "hanging out on a friend's couch in college" vibe (mind-altering substances present or not), and it's pretty quality. As far as the "casual internet content" market goes, look no further than Adult Swim. It turns the phrase, "swimming with the fishes" into a good thing! You know, because of the Fishcenter show – you know, nevermind. I'm going to go back to watching a potato text a tomato. And no, that is not a euphemism.