AEW Together: Company Reboots Its Community Outreach Program
AEW has rebranded its community outreach program as AEW Together with an expanded team and a focus on the four pillars (the other ones).
---
AEW has revamped and rebranded its community outreach program, launching AEW Together on Wednesday ahead of AEW Dynamite. Along with the rebranding comes a reworking of the team, according to a press release. Katelyn Borden will be the AEW Together Director of Community Engagement, reporting to AEW SVP and CLO Megha Parekh. Amanda Huber will continue as Community Engagement Coordinator. And Mark Henry, Paul Wight, Jake "The Snake" Roberts, and "Captain" Shawn Dean will serve as special advisors. The team will uphold AEW's four pillars. No, not Jungle Boy, MJF, Darby Allin, and Sammy Guevara. The four pillars of Next Generation, Wellness, Equity, and Service. Though we hear that Britt Baker may have replaced Equity in the lineup. We'll try to get confirmation.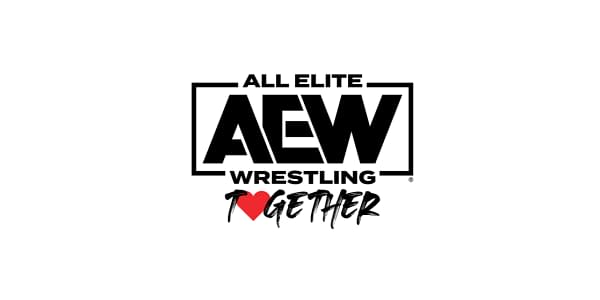 A press release describes the purpose of AEW Together:
Feb. 1, 2023 – AEW CEO, GM and Head of Creative Tony Khan today announced the company's refreshed and refocused community outreach program under a new name: AEW TOGETHER. Moving forward, AEW TOGETHER will operate as AEW's philanthropic initiative designed to foster lasting, positive change in each market AEW visits.

Under the leadership of new Director of Community Engagement Katelyn Borden, AEW TOGETHER will dedicate its efforts and initiatives around four core pillars: (1) Next Generation, focusing on youth programs, (2) Equity, with an emphasis on human rights and social change, (3) Service, helping those in need in the local area, and (4) Wellness, focusing on physical and mental health. The efforts of AEW TOGETHER complement AEW's commitment to fostering the physical and mental wellness of its talent and staff. Borden and AEW Senior Vice President and Chief Legal Officer Megha Parekh established these core pillars with a renewed emphasis on selecting and serving causes near and dear to the hearts of AEW's roster.

AEW TOGETHER will continue its larger-scale national partnerships with charitable organizations throughout the year, including KultureCity, the American Heart Association and Oceana. In tandem, the team will continue to develop collaborations with local nonprofits and organizations to support communities in need. AEW Together will also continue fundraising efforts and awareness campaigns for groups that align with the program's core values.

AEW TOGETHER's relaunch kicks off today, the start of American Heart Month, with a CPR training session done in coordination with the American Heart Association for AEW talent and staff ahead of a live episode of "AEW: Dynamite" in Dayton, Ohio.
The press release also outlines the duties of the team:
The following updates to the AEW TOGETHER team, who will report into Parekh, are effective immediately:

Katelyn Borden will serve as AEW TOGETHER's Director of Community Engagement. She will be responsible for driving the overall strategy of philanthropic and local activations, managing fundraising targets and overseeing team members. She will also manage the evaluation of proceeds, data and results, and work to secure and develop partnerships and implement activations.

Amanda Huber will continue her impactful work as Community Engagement Coordinator, spearheading the identification of local organizations for collaborations in AEW's touring markets. Her role will encompass coordinating logistics for activations and meet-and-greets, as well as managing all team communications channels.

Mark Henry, Paul Wight, Jake Roberts, and "Captain" Shawn Dean have been promoted to Special Advisors to AEW TOGETHER. In this role, they will bring their experience and passion
for community relations to help identify partner organizations across the country, assist in incorporating talent participation and provide counsel on enhancing activations.
And what press release would be complete without the obligatory PR quotes from everyone:
"The overarching mission of AEW TOGETHER is to fight collectively for a better world, and I'm honored to lead this incredible team in our effort to create meaningful impact," said Katelyn Borden. "With our roster of passionate wrestlers and amazing partners across the country, we have the power to make a difference. We're thrilled to officially kick off AEW TOGETHER today, and I'm looking forward to all that's to come this year and beyond."

"Hand-in-hand with delivering the best product to our fans each week is our strong commitment to fostering a safe, healthy and inclusive community through the power of wrestling. AEW TOGETHER complements this by identifying causes that are important to our talent and supporting organizations in the cities we visit throughout the year," said Tony Khan.

"The team behind AEW TOGETHER will ensure that we make a positive impact in every town we visit through volunteering, fundraising and helping to drive social change."
And okay, we're just gonna come out and say it: naming it AEW Together reminds us of the change Vince McMahon made to the AEW slogan before his first "retirement," adding "Together" to the tagline of "Then, Now, Forever." For more info, head to the AEW Together website.