Marvel's Agents of SHIELD is moving closer to its season finale and potential series finale. And while the series still exists in the MCU, they've slowed the pace down so it looks like the last two episodes will run parallel with Avengers: Infinity War… which wouldn't seem so strange if the movie hadn't been moved up a week and it opened May 4th instead. Marvel has released an preview clip for the penultimate episode and we have it below… spoiler warning.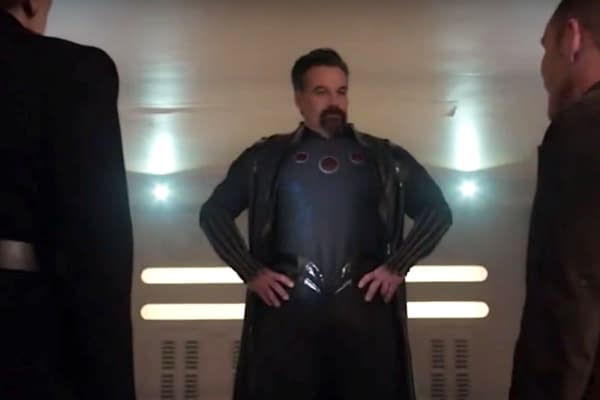 The episode, called 'The Force of Gravity', deals with all the fallout of last week with Daisy (Chloe Bennet) being taken and Talbot (Adrian Pasdar) basically becoming Graviton and setting out to collect all the gravitonium on Earth so he can defeat Thanos. The problem is: he is still having major anger issues from being shot in the head, and the HYDRA programming didn't help much either. He has become one of the most powerful beings on the planet, but his mind isn't right. We see that when he returns home to visit his wife Carla (Raquel Gardner) and son George (Jack Fisher).
Glenn seems fine showing off to George and talking about saving the world, but when Carla wants to talk to him alone and mentions SHIELD, Glenn loses it and attacks her. It's starting to seem pretty obvious just how the Earth got destroyed in the future the SHIELD agents went to.
Marvel's Agents of SHIELD airs Fridays at 9 p.m. ET on ABC.
Enjoyed this article? Share it!