American Horror Story: Apocalypse: Billie Lourd On Mallory, Michael, Season Finale
We've already seen what the future holds: fire and damnation, brought to you courtesy of Michael Langdon (Cody Fern) and his earth-bound army of influence The Cooperative (aka The Illuminati). Can Cordelia (Sarah Paulson), Mallory (Billie Lourd), Coco (Leslie Grossman), Madison (Emma Roberts), and Myrtle (Frances Conroy) tap into the powers needed to turn the tide in their favor and take down Michael?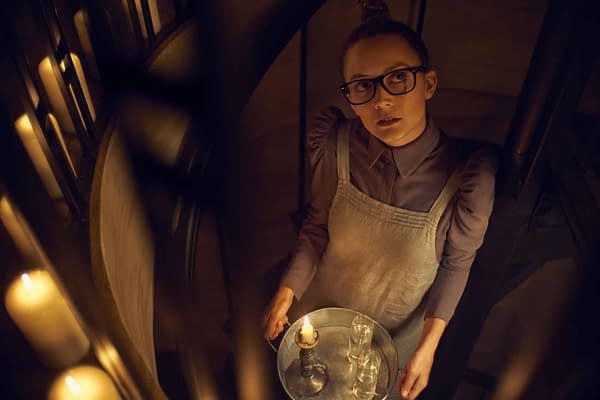 With FX's American Horror Story: Apocalypse season finale 'Apocalypse Then' set to bring the Murder House/Coven crossover to a close, Lourd sat down with Variety to tease what fans can expect from the upcoming episode – and the scene from 'Fire and Reign' that was anything but relaxing:
● The Coco/Mallory dynamic is a one-hundred-eighty-degree different one pre-bombs compared to their time at the Outpost, and viewers will get to see what brought all of that about:
"Mallory and Coco have a totally different relationship than the green juice delivery, sassy, rude, horrible [boss]/assistant relationship. You get to see how it all evolved, and it's so beautiful and sweet because I love Leslie Grossman so much — she's one of my favorite people — so it was so beautiful to see a different side of Mallory and Coco, and it's really, really rewarding. … And you get to see both — how they got to the bunker and then what happens after the bunker and a true sense of what their relationship is like and how it ended up with delivering green juice and spitting in her face."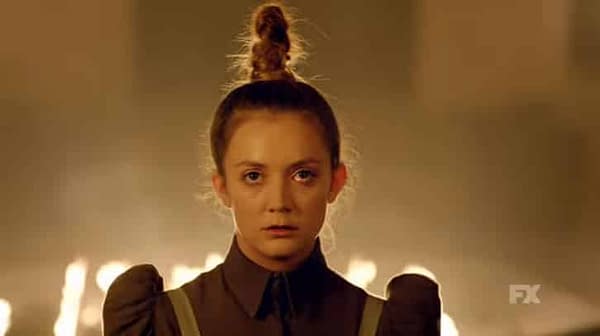 ● Are Michael and Mallory's fates – and powers – somehow connected? For Lourd, Mallory's power isn't defined by anyone else but her:
"These witches are powerful on their own. I love Cody, but I think Mallory is something powerful on her own without Michael. Michael wants to end the world, Mallory wants to save the world, and in order to do that she has to fully go against Michael because Michael hasn't really shown us anything [like] he's going to help us in our quest."
https://youtu.be/KNd0Jr6H4Ro
● On the idea of Mallory finding peace by the time the season ends, Lourd responded "absolutely" and offered fans some cautious optimism heading into the finale:
"The finale is so beautiful. I read it and actually cried, and it ties a beautiful little bow on the season. And it really is for the fans — I think the fans are going to be so happy because it answers all of the questions and is just so satisfying."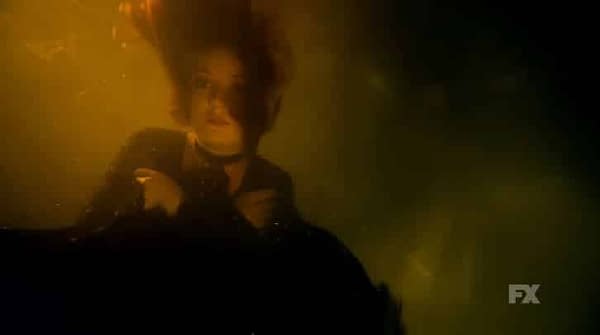 ● So about that bathtub scene from 'Fire and Reign'…let's just say it wasn't the "warm, pleasant soak" Lourd was hoping for:
"I've been wanting to talk about this! When I saw a bath scene on the page I was like, "Oh great, I love a bath. … This is going to be a great time." Cut to: I'm in the bath for [about] seven straight hours while they turn around. The stages are freezing — the stages are 57-degrees — so you don't want to get out once you're in. I didn't know arms could prune [but] arms can prune! So that piece was hilarious and a little bit trying at times, but it was honestly fun. We were all playing music and people were trying to bring me food and entertain me while I was in the bath, but honestly, if there's a bath scene, question it; don't be as excited as I was."