While details are still scant and scarce at this point, according to a new interview, we'll be seeing Amazon Studios' Lord of the Rings television series sometime in 2021.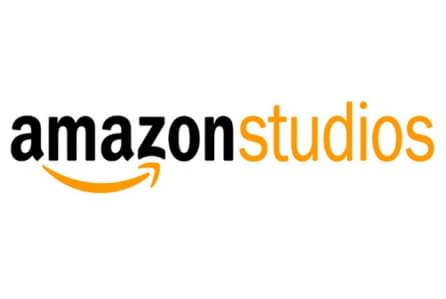 Specifically, in an interview with Head of Amazon Studios Jennifer Salke over on The Hollywood Reporter, a mention of the contractual stipulation from the Tolkien Estate that whatever projects Amazon Studios are making within the Lord of the Rings world need to be in production within two years of the deal being struck.
THR: One of the clauses in landing Lord of the Rings is that it must be in production within two years. Will it make that?

Salke: It'll be in production in two years; [on the air in] 2021 is the hope. But there are other people who wish it was 2020.
The interview continued, with a bit more on the involvement or lack-thereof of Peter Jackson (which we reported on previously from his statements) and the mention of the still-continuing search for a showrunner.
THR: What is Peter Jackson's involvement?

Salke: We're in conversations with him that I think are very amicable about how much involvement he wants and what kind. We haven't figured out exactly what that is yet. He may say he is involved or he's not involved. We're still very much in conversation with him about what kind of involvement he would propose.

THR: When and if he signs on, does the search for a showrunner then begin?

Salke: No. We are currently talking to writers. I have sat with three or four different groups of writers. Sharon Tal Yguado has met with many more than that. When we announced it, many agents called and with clients and British writers have come calling. There have been a lot of informational meetings about the material and about the scope of what we can do. My hope would be to put together a group of talented people, which will obviously have a leader who can embark on this big ambitious endeavor.
Salke continued, talking about what Jeff Bezos wants from the series, with it pretty much being Amazon Studios' Game of Thrones. It's also very important to Salke that the series interests women, too.
THR: The scripted narrative about Amazon has been that Jeff Bezos wanted his version of Game of Thrones. Have you spoken with him about that and how you can deliver on that goal?

Salke: All of us would love a big, addictive show that is executed at the top of its game. We're really excited about Lord of the Rings. Despite all the chatter about it, the deal just closed a month ago. We've been talking to writers. We have an estate that's very active. I've spent three hours with Simon Tolkien. There's a lot of moving parts with it. We'll have some game plan to move forward with very soon. Then there's great genre stuff and tons of stuff in the pipeline. And we just picked up The Expanse, which Jeff was so excited about. We are going to have lots of big shows. They're not all going to be genre sci-fi. We're also going to have some big addictive female shows. We're looking for our next big show that women also can't stop talking about.
Enjoyed this article? Share it!