'American Gods' Season 2, Episode 5 "The Way of the Dead": Mad Sweeney, Laura Are NOLA-Bound! [PREVIEW]
Last week's episode "The Greatest Story Ever Told" was the best episode of Starz's American Gods so far this season, and one worthy of first-season status. From an incredibly powerful philosophical debate between Mr. Nancy (Orlando Jones), Bilquis (Yetide Badaki), and Mr. Ibis (Demore Barnes) that spoke volumes for what lies ahead to the backstory on Tech Boy's (Bruce Langley) first faithful (Andrew Koji) that may have led to the breaking of Tech Boy, there was a ton to unpack heading into this week's episode "The Ways of the Dead."
Shadow (Ricky Whittle) is going to learn a while lot more from Mr. Ibis and Mr. Nancy then he expected, while Mad Sweeney (Pablo Schreiber) and Laura (Emily Browning) reunite in New Orleans. Mr. Wednesday (Ian McShane), Jinn (Mousa Kraish) and Salim (Omid Abtahi) head out on a mission – and bond (???), while Bilquis (Yetide Badaki) is looking for the power needed to break from Mr. World's (Crispin Glover) grip:
American Gods s02e05 "The Ways of the Dead": Steeped in Cairo's history, Shadow learns the ways of the dead with the help of Mr. Ibis and Mr. Nancy. In New Orleans, Mad Sweeney introduces Laura to old friends who share their world of voodoo healing. Mr. Wednesday embarks on a road trip with Salim and the Jinn, and they have a challenging discussion about faith. Bilquis discovers an opportunity to draw new worshippers that might give her the power to break free of Mr. World.

We were forged in God's image, but the Gods are also made in ours — and in Season Two the battle moves inexorably toward crisis point as the destinies of gods and men collide. While Mr. World plots revenge for the attack against him in Season One, Shadow throws in his lot with Wednesday's attempt to convince the Old Gods of the case for full-out war, with Laura and Mad Sweeney in tow.

A council at the House on the Rock explodes into chaos, sending deities both Old and New on quests across America that will converge on Cairo, Illinois: forcing Shadow to carve out a place as a believer in this strange new world of living gods — a dark world where change demands commitment, and faith requires terrible sacrifice.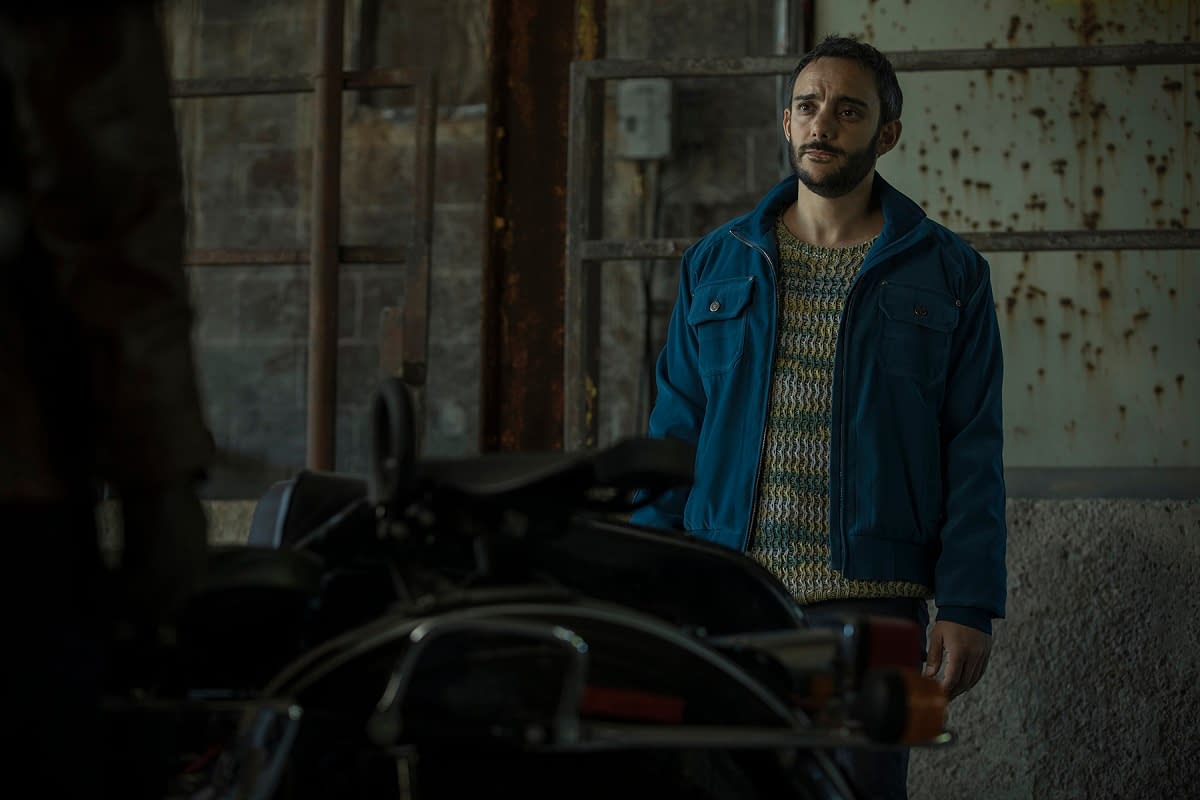 American Gods stars Ricky Whittle, Ian McShane, Emily Browning, Pablo Schreiber, Crispin Glover, Yetide Badaki, Bruce Langley, Mousa Kraish, Omid Abtahi, Demore Barnes, Peter Stormare, Sakina Jaffrey, Dean Winters, Devery Jacobs, Kahyun Kim, Derek Theler, Laura Bell Bundy, and Christian Lloyd.
American Gods season 2 airs on STARZ on Sundays at 8 p.m. ET/PT.