"American Horror Story": Ryan Murphy Talks Season 10 Theme, AHS's Future & More
Combine our professional obsession with uber-creative genius Ryan Murphy (Glee, Pose, 9-1-1, Feud, and a billion more) with our love for 80's horror/slasher film, and it's easy to understand why we're excited for FX's American Horror Story: 1984. In fact, executive producer Tim Minear only confirmed our excitement when he said this about the current season of Murphy and Brad Falchuk's horror anthology series American Horror Story:
"I think it's awesome. I think it's gonna be really scary but a lot of fun, like it always is. And that if you have a taste for '80s horror, you're in for a treat."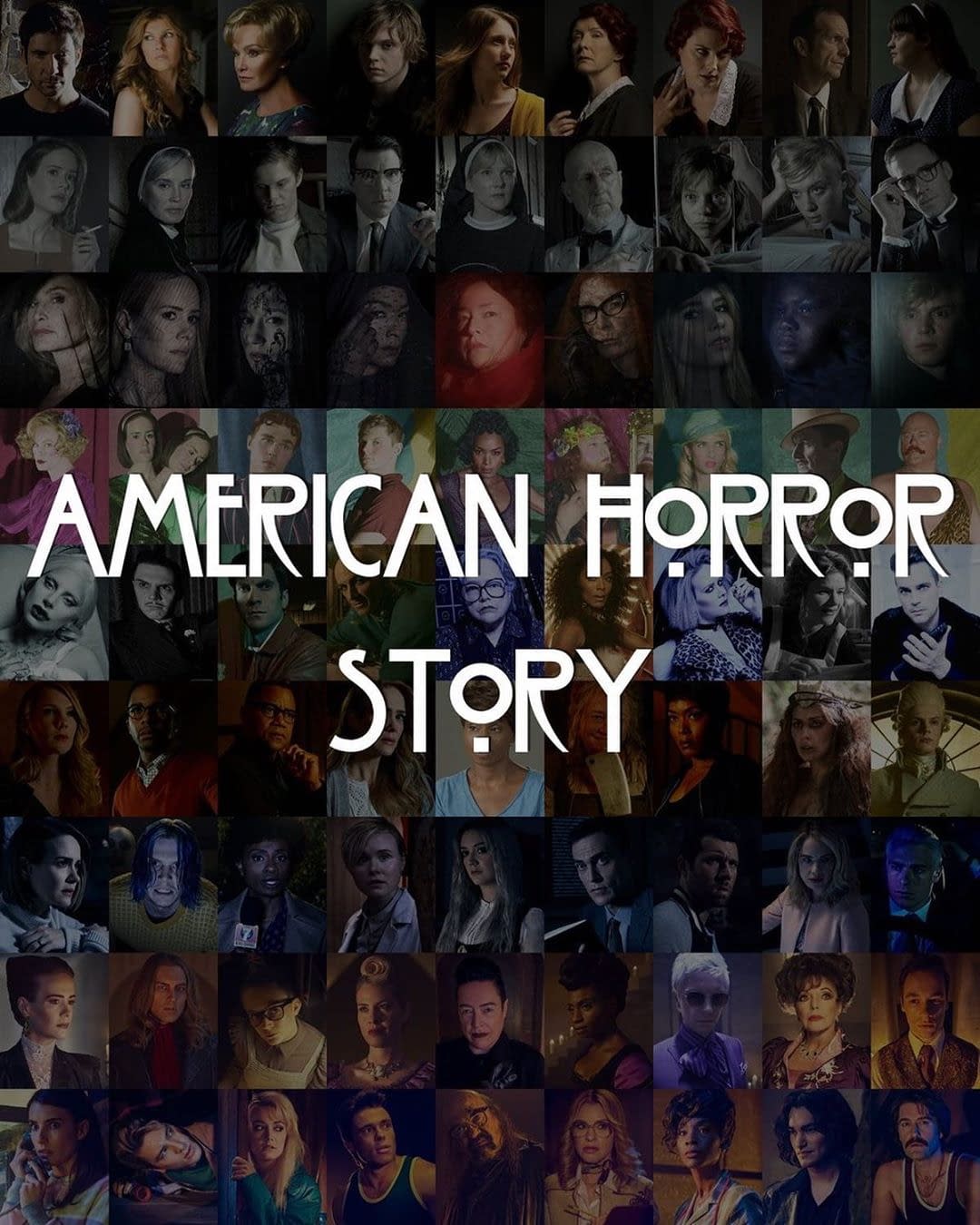 When we reviewed season opener "Camp Redwood," we made a connection to both Shaun of the Dead and The Cabin in the Woods when describing how the season's initial tone and vibe made us feel. Then "Slashdance" happened and… wow. We're talking false identities, double-crosses, hidden alliances, impalements, and our first major counselor death (sorry, Ray).
Last week's "True Killers" (our review here) was a fun frightfest that confirmed our worst suspicions about Margaret while actually starting to feel(???) for Richter/Mr. Jingles – and Trevor went RIP. "Red Dawn" got our brains back into "WTF?!?" conspiracy theory mode… and then "Episode 100" celebrated the franchise milestone with an episode that time-jumped to 1989 – and tied all nine seasons together.
To mark the occasion, Murphy as well as the cast and creative teams behind the anthology series celebrated at the Hollywood Forever Cemetary – but as much as the event was in honor of the show's accomplishments, Murphy couldn't stop looking to the future.
● Looking ahead to the tenth season's theme, it sounds like Murphy is close to meeting his Halloween decision deadline – just as soon as he decides between two:
"I always have the next season decided by Halloween, so I have a week. But now I'm sort of dealing with two ideas and I lean towards whichever is more in my brain right now. Every season has a runner-up idea, but the runner-ups have never made it on screen. I've never gone back to the second choice, although I should. Sometimes the choice just pops into my brain. I can't explain it."
● Though questions still remain about the future of American Horror Story beyond the next season, Murphy sounds pretty optimistic that AHS's pulse will be beating for a few more years:
"The tenth is the last season that's ordered but John [Landgraf] and I said around Season 5, this is something that is so beloved that maybe it could keep on going. And now in its ninth season, in terms of worldwide…it's one of the most popular shows in the world, so I will continue to have an appetite to do it as long as John wants to do it. So, we have been talking about should we end it? Or should we keep moving forward? But I hope we can move forward."
● As for that "psych!" moment during last season's Apocalypse when some of the characters from first season's Murder House were able to find peace – only to have the rug pulled out from under them later in the season?
So yeah, offering his characters "happy endings" doesn't sound like a primary concern of Murphy's, though "never say never" – in the right situation:
"I don't know if I will ever do happy endings for some of them because I think the world is too dark for a lot of happy endings, but maybe. We've talked about it. But we would only do that when it's like 'this is the end.' If I have a final button, I will pop that cork."

https://youtu.be/9wcEiFIM3mM
In case you're like us and you need to see it for the 166th time, here's a chance to see the cast in all their '80's slasher-film-audition glory:
American Horror Story: 1984 stars Emma Roberts (Brooke), Billie Lourd (Montana), Cody Fern (Xavier), Angelica Ross (Nurse Rita/Donna Chambers), Leslie Grossman (Margaret), John Carroll Lynch (Benjamin "Mr. Jingles" Richter), Gus Kenworthy (Chet), Glee's Matthew Morrison (Trevor), DeRon Horton (Ray), Zach Villa ("The Night Strangler" Richard Ramirez), Alhan Bilal (Jamie), and Tara Karsian (Chef Bertie).
FX's American Horror Story: 1984 slashes its way onto our screens every Wednesday at 10 p.m. EDT.