'Animal Kingdom' Season 4: Eddie Ramos' Tupi Returns, Set to Recur
Even though filming on the fourth season of TNT's Animal Kingdom is heading into its homestretch, the summer drama continues riding a sweet wave of casting announcements. This time, it's news that Eddie Ramos (L.A.'s Finest, Incorporated) will be joining the cast for the upcoming season in a recurring role – with the series set to return to the cabler on Tuesday, May 28.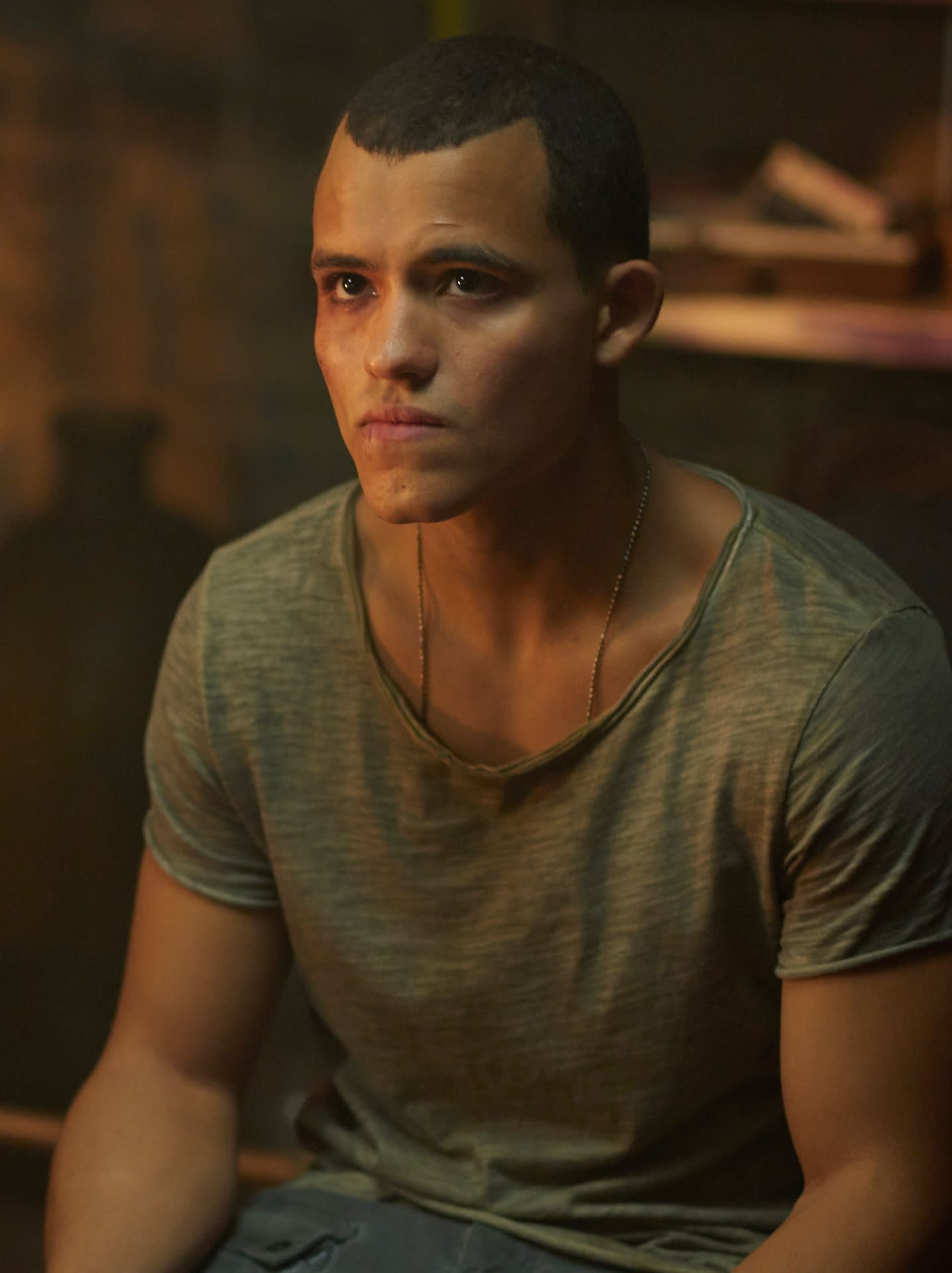 Ramos' is a familiar face on the series: in season 3 finale "The Hyenas," Ramos' Tupi is Mia's (Sohvi Rodriguez) ex who had just gotten out of prison and viewers witnessed a not-so-happy reunion between the two. After abuse at Tupi's hands, Mia got herself involved with J (Finn Cole) and the Cody family after Tupi was sent to prison. Viewers knew it was only going to be a matter of time before J finds out that Mia's sneaking around with Tupi and that she still answers to her own criminal family – she will never be able to be completely loyal to J or the Cody family.
Honestly, it's not exactly news – the storyline last season sets it up for tension and a big standoff with some sneaking around and scheming before that, or at the very least an incredibly volatile love triangle between J, Mia, and Tupi. The casting even describes Tupi as "dangerous, angry, and willing to do anything for some cash."
This summer, the ruthless Cody crime family returns in Animal Kingdom season four and they will be as much of a threat to each other as they are to their targets. The series stars Emmy® and Tony® winner Ellen Barkin, Shawn Hatosy, Ben Robson, Jake Weary, Finn Cole and Sohvi Rodriguez. Emily Deschanel also joins the cast this season in a recurring role.

This season, Smurf (Barkin) is back on top reminding her boys who's boss no matter whom she hurts in the process. Trapped with Smurf and becoming increasingly unhinged, Pope (Hatosy) has found new and dangerous ways to deal with his anger. J (Cole) continues to scheme about how to take over the family business, Craig (Robson) plots one of their most difficult heists and Deran (Weary) is worried about his future with Adrian (Spencer Treat Clark).

As always, outsiders move in to threaten the Cody's fragile peace, including Angela (Deschanel), the former best friend of J's deceased mother and a recovering junkie, who tries to snake her way back into the family's good graces. A new criminal crew is also introduced with a surprising connection to the Codys.
Meanwhile, the rest of last season left off with Smurf (Ellen Barkin) back in the free world, Pope (Shawn Hatosy) increasingly unhinged, Deran (Jake Weary) focused on his bar, and Craig (Ben Robson) is still pulling jobs with Frankie (Dichen Lachman). All the while, J is secretly plotting to take down Smurf – likely on some revenge plot having to do with the dysfunctional relationship between Smurf and his mom.
Maybe we'll get lucky and they'll put Tupi back in jail and then J will realize that Mia has been doing him and his family wrong and J will get back to overthrowing Smurf, with the focus being on his rise in the criminal world and building his empire. Probably not likely, but it's bound to be good either way!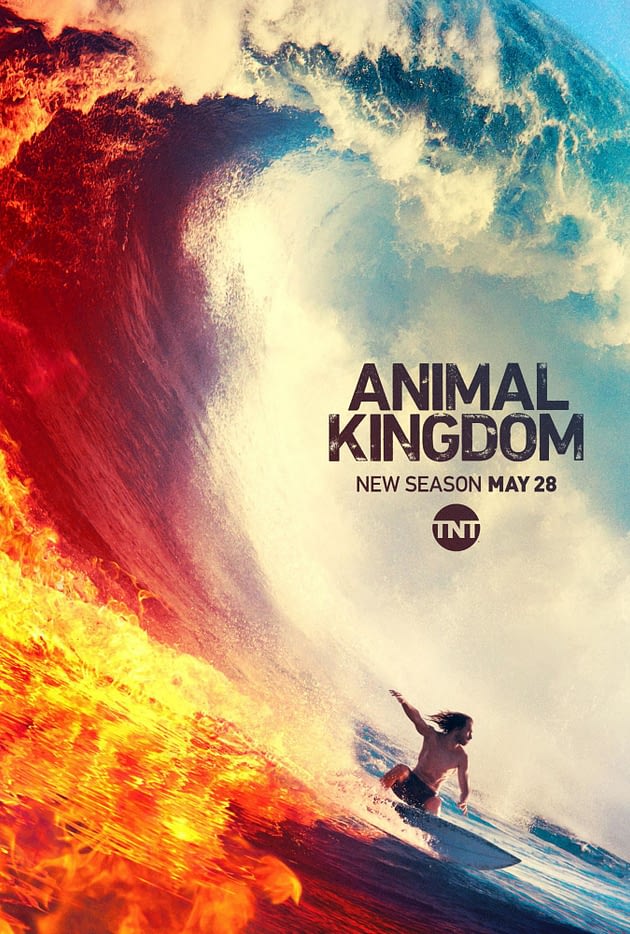 The fourth season of TNT's Animal Kingdom premieres Tuesday, May 28 at 9 p.m. ET/PT.