Continuing past episodes' thematic walks down Oliver's memory lane, this week's Arrow reunites Oliver (Stephen Amell) and Laurel (Katie Cassidy) with Quentin Lance (Paul Blackthorne). On a weird alternate earth where Lance survived and became Mayor of Star City, Oliver and Laurel live a day over and over trying to prevent his death. It turns out this is all a test set up by Lyla (Audrey Marie Anderson) on behalf of The Monitor (LaMonica Garrett) to try to teach them something. While the show explicity references Groundhog Day as an explanation for what's going on, it's even more correctly a Kobayashi Maru— an unwinnable situation designed to test the subject.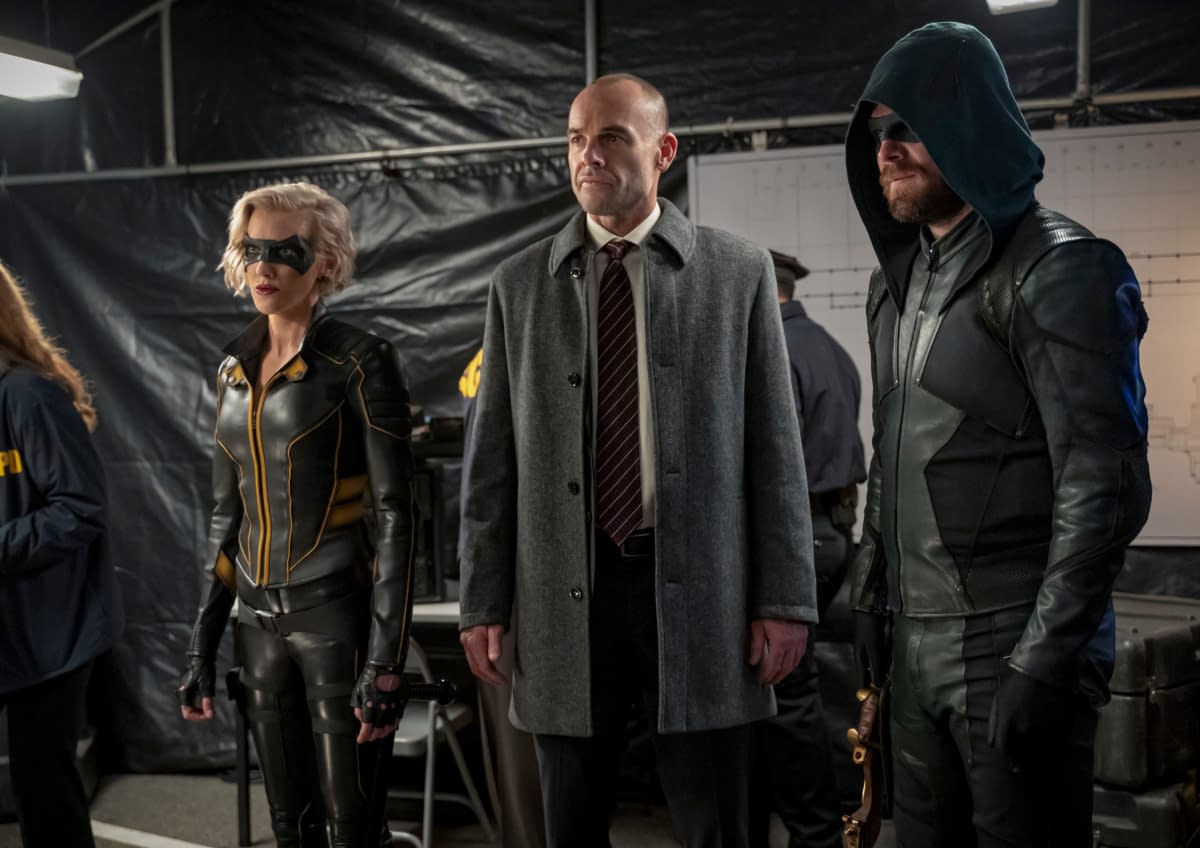 So what's good? It's really great to have Paul Blackthorne back. Also, with tons of assassins on his tail, there are a ton of fun action sequences. There's also some pretty fair acting among the main cast. For most of the last half of the episode, if Amell isn't in the mask, he looks like he's been chopping a big stack of onions.
Or maybe he forgot to take his allergy medication, because surely he isn't on the verge of tears half the episode? If this sounds critical, it isn't. I'm pleasantly amused at on-the-verge-of-tears Oliver, as it's certainly a huge change from his usual gruff stoicism. And hey, last 5 episodes? Don't hold anything back.
There's a specifically effective scene with Oliver and his kids where he thanks them and tells them how proud he is for what they've become, just in case he doesn't get a chance to do it again pre or post Crisis. Mia (Katherine McNamara) again shows she's ready to step into the lead role of the spin-off series and she becomes more interesting and complex every episode.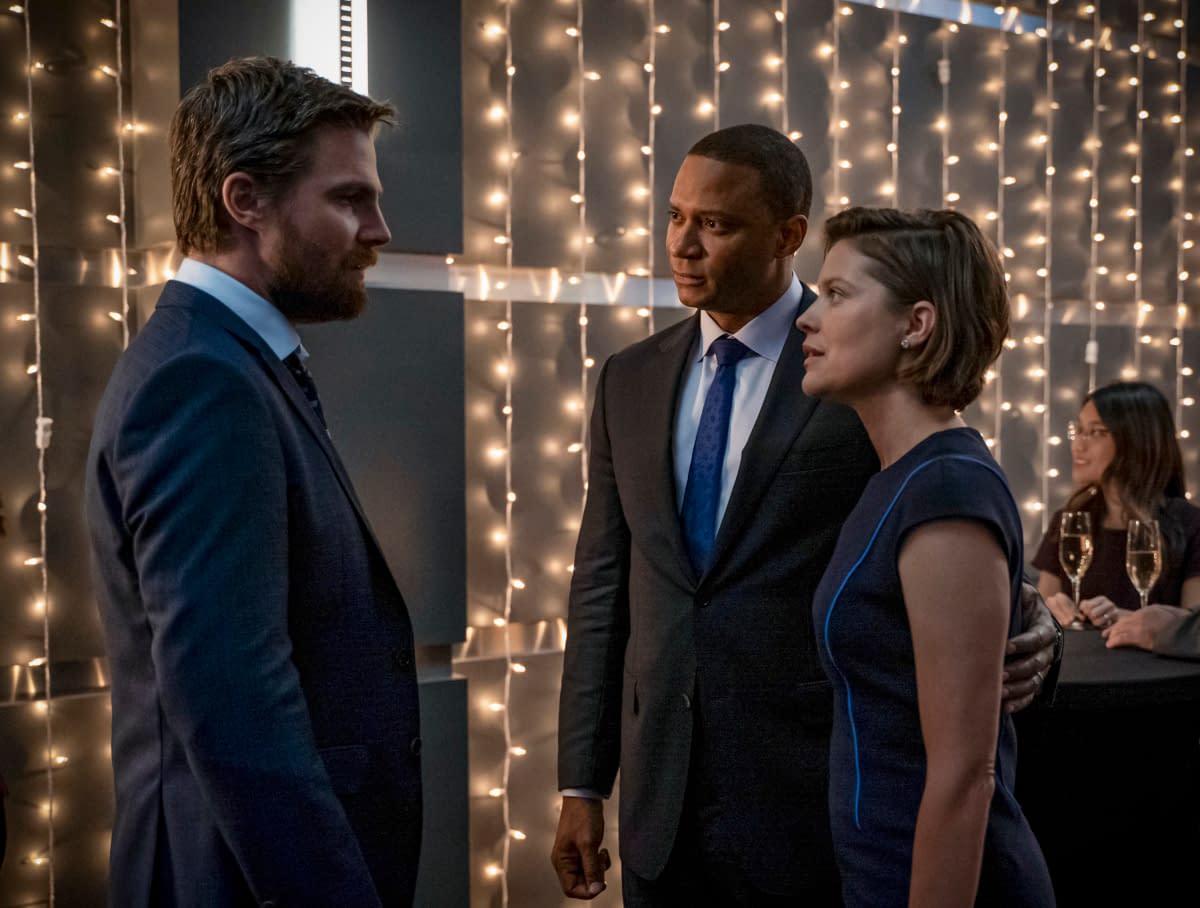 The episode also lets David Ramsey show off his chops in the director's chair, to which he acquaints rather well. This follows Katie Rogers directing "Leap of Faith" earlier this season and a nice way to  let our main cast spread their creative wings. Ramsey does a great job directing an action-heavy episode, and, as stated above, really asking his actors to emote. Who knew Diggle and Laurel's hidden talent included directing?
With Oliver finally going through the final stage of grief, our final-pre-Crisis episode takes us back to the beginning (and the end) to Lian Yu, in "Purgatory," airing Dec 3. Crisis then comes to Arrow in the new year on January 14, 2020.
Enjoyed this article? Share it!