Another week means another round of Arrow previews – with the CW releasing a promo trailer and preview photos for the seventh season's 13th episode, "Star City Slayer":
https://youtu.be/GhLXb-LsjBY
Arrow s07e13 "Star City Slayer": THE TEAM IS TARGETED — Oliver (Stephen Amell) and Felicity (Emily Bett Rickards) are disappointed after they learn that William (guest star Jack Moore) is hiding something from them. Wanting to focus on his family, Oliver steps back from his Green Arrow duties and let's the team take over tracking down a serial killer. However, when the team becomes targets for the killer, things take a bloody turn. Gregory Smith directed the episode written by Beth Schwartz & Jill Blankenship.
Based on what's been released so far, who do you think is the "Star City Slayer"?
Here are two characters we think are among the more plausible options.
Stanley Dover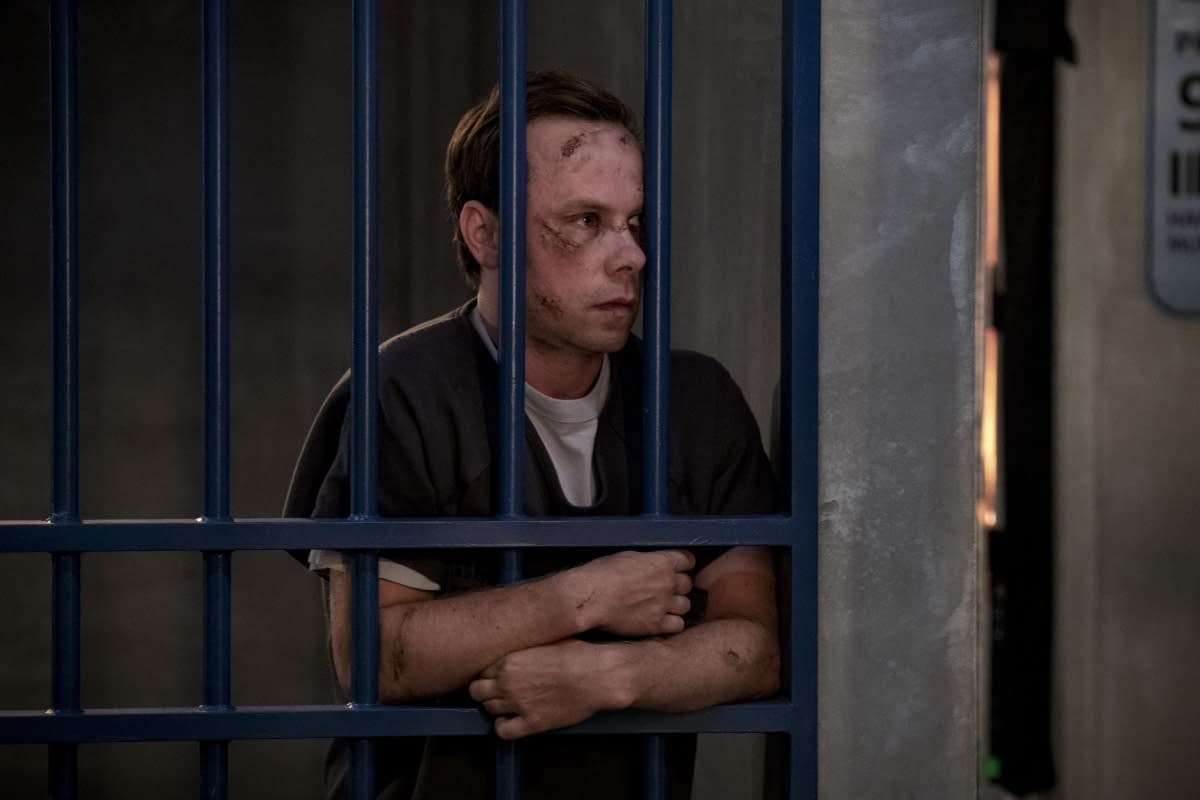 Oliver's "buddy" from his time at Slabside, Stanley Dover is perhaps the most likely candidate for the "Star City Slayer." Stanley introduced himself in prison as being convicted of murders he didn't commit. During the episode "The Slabside Redemption" when Diaz stages a prison riot, Stanley attacks Oliver and admits to being a serial killer. The last time we saw Stanley on screen, he escaped Slabside during the confusion.
The television character is different from his comic counterpart: in the comics, Stanley Dover was the name of two different characters. Introduced in Kevin Smith's "Quiver" arc on his Green Arrow run, the elder Stanley is a sadistic man who tortures and murders children in an attempt to capture a demonic creature. The younger Stanley is his grandson, who has a bond with the demonic creature.
While it's unlikely that the capture of a demonic creature will likely make it to Arrow (that stays on DC's Legends of Tomorrow, folks), it is possible that the television version of Stanley may possess some of the elder's traits from the comics.
Onomatopoeia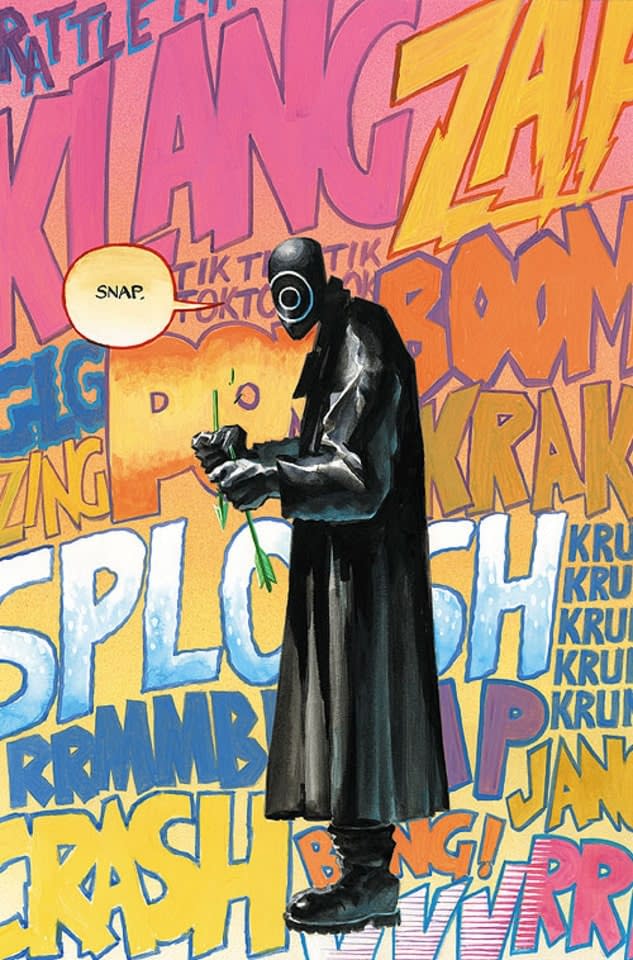 Another character introduced during Kevin Smith's time on Green Arrow is Onomatopoeia. In the comics, Onomatopoeia is a serial killer who targets non-superpowered/non-metahuman superheroes. In "The Sounds of Violence" comics arc, Onomatopoeia shoots Oliver's son (Connor Hawke in the comics, Will on the show) who appears to have a sizable presence in this week's episode.
Having directed episodes of Supergirl and The Flash for the CW, Smith has mentioned the possibility of adapting the character to the screen.
"Instead of just doing the actual sound – which to me, in the real world, would be like the dude from Police Academy making noises with his mouth – he'll just have little cards. Business cards that have typewritten words of whatever the fuck. So instead of him saying 'blam,' you'd find this card on your desk and turn around and 'blam,' he'd shoot you and stuff like that. Which I think is a little more chilly, you know, for doing it in live action."
The use of typewritten notes to his victims targeting our heroes seems to gel with what we've seen of the "Star City Slayer" so far – though none of them have contained the onomatopoeia that gives the character his name.
Why Not Both?
Perhaps Stanley Dover on Arrow is also Onomatopoeia? Why not? Let us know who you think the "Star City Slayer" is in the comments below… and make sure to tune in to the CW on Monday night, February 11, at 8 p.m. ET/7 p.m. CT, as Arrow returns with "Star City Slayer":
Enjoyed this article? Share it!