'Arrow' S07E19 "Spartan": If There's Someone Strange/In Star City/Who You Gonna' Call? [PREVIEW]
After shining a spotlight on the ladies in the most recent episode, the CW's Arrow turns to John Diggle in this week's new episode, titled – appropriately enough – "Spartan."
First up, we have guest star Ernie Hudson as DIA General Stewart. I know they're from different worlds, but is that "Stewart" – as in Lynn Stewart over on Black Lightning? As in Green Lantern John Stewart? It feels like Arrow has been teasing us with with references to Green Lanterns for years now, whether it's in reference to Coast City or Ferris Air, adding characters like Susan Williams and Obsidian (on DC's Legends of Tomorrow), or easter eggs like a man with "Jordan" on his flight jacket in a Coast City bar or even a power battery on Talia al Ghul's desk.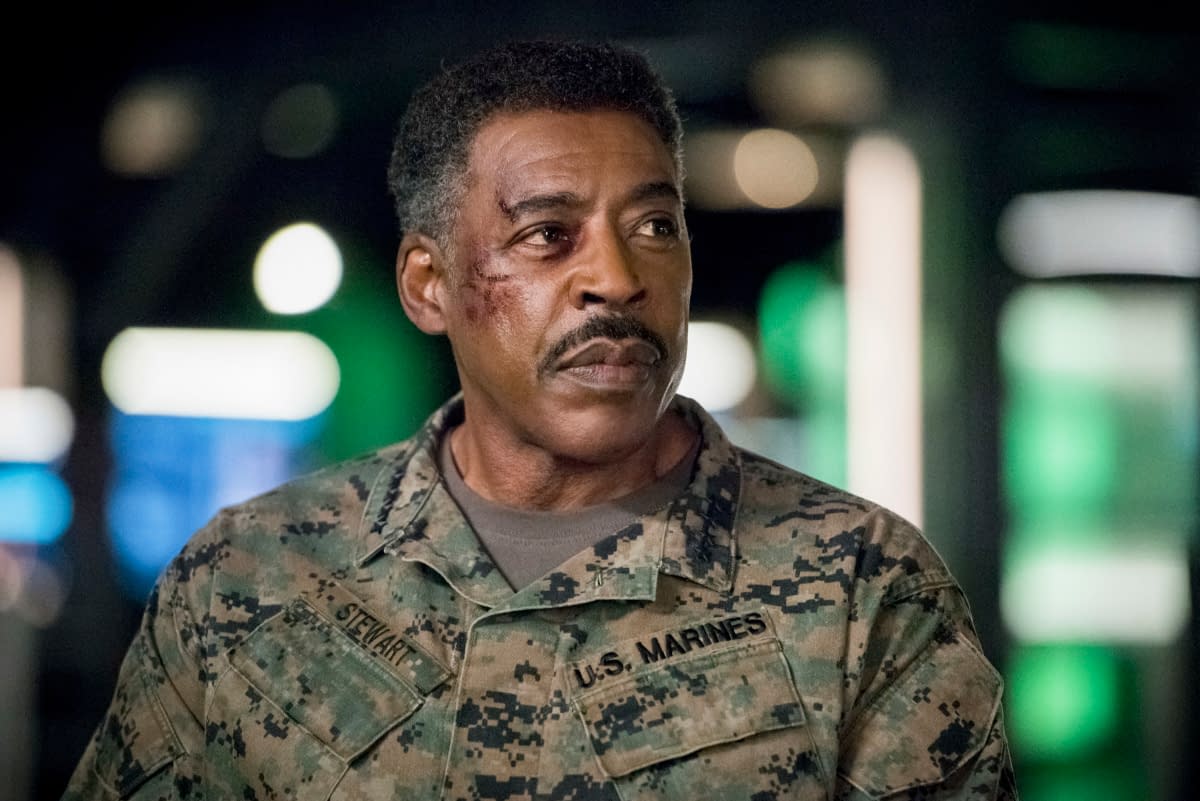 Do I expect Hudson to be a Green Lantern? Nope.
Do I think we're being taunted again? "Stewart" is a little too on the nose for me to think otherwise.
Take a look:
https://youtu.be/mgtQyfDN4O0
Arrow s07e19 "Spartan": ERNIE HUDSON ("GHOSTBUSTERS") GUEST STARS — After the Ninth Circle delivers a major setback for Team Arrow, Diggle (David Ramsey) reluctantly reaches out to a Four-Star General of the Defense Intelligence Agency (guest star Ernie Hudson) for help, despite unresolved tension from their past. Meanwhile, Oliver (Stephen Amell) discovers a piece of information that he believes will turn Emiko (Sea Shimooka) against the Ninth Circle. Alena (guest star Kacey Rohl) returns with an interesting proposal for Felicity (Emily Bett Rickards). Avi Youabian directed the episode written by Benjamin Raab & Deric A. Hughes.
Regardless, there's no way we trust this guy, is there? If Diggle has unresolved tensions with this guy – and with Diggle as the show's moral compass – then we'd best keep an eye on him, dont you think?
Speaking of… I'm still not sold on Alena as one of the "good guys." What could she propose to Felicity? Her previous offers to Felicity included coercing Felicity to join Helix, then springing Cayden James. So yeah, color me dubious.
Arrow airs Mondays at 9 p.m. ET/ 8 p.m. CT on the CW.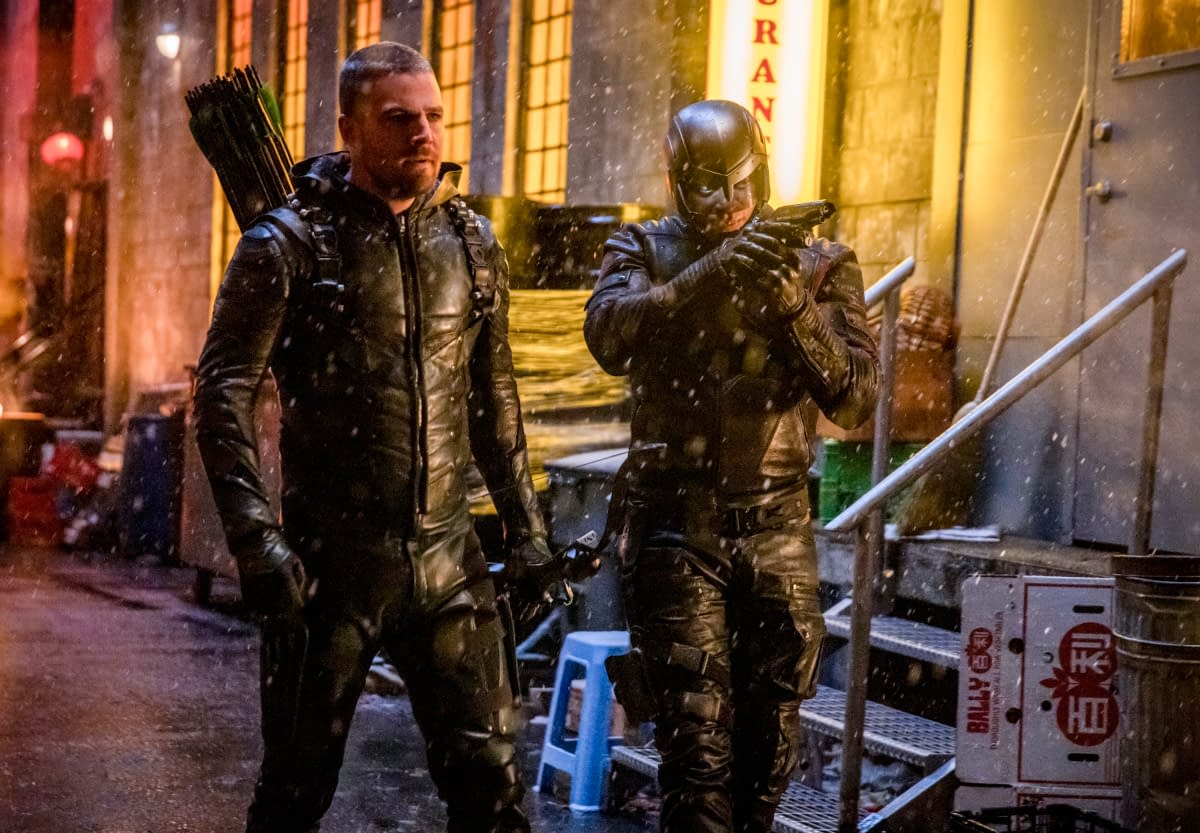 CW's Arrow stars Stephen Amell as Oliver Queen/Green Arrow, David Ramsey as John Diggle/Spartan, Emily Bett Rickards as Felicity Smoak, Echo Kellum as Curtis Holt/Mr. Terrific, Katie Cassidy as Laurel/Black Siren, Rick Gonzalez as Rene Ramirez/Wild Dog, Juliana Harkavy as Dinah Drake/Black Canary, Colton Haynes as Roy Harper, and Kirk Acevedo as Ricardo Diaz. Greg Berlanti, Marc Guggenheim, Beth Schwartz, and Sarah Schechter serve as executive producers.