Arrow Season 7, Episode 10 'Shattered Lives': New Images from Midseason Return
The CW has released some first-looks at Arrow's season seven midseason return 'Shattered Lives' – and though they lack context, they appear to highlight some relationship issues between Oliver (Stephen Amell) and Felicity (Emily Bett Rickards) – as expected.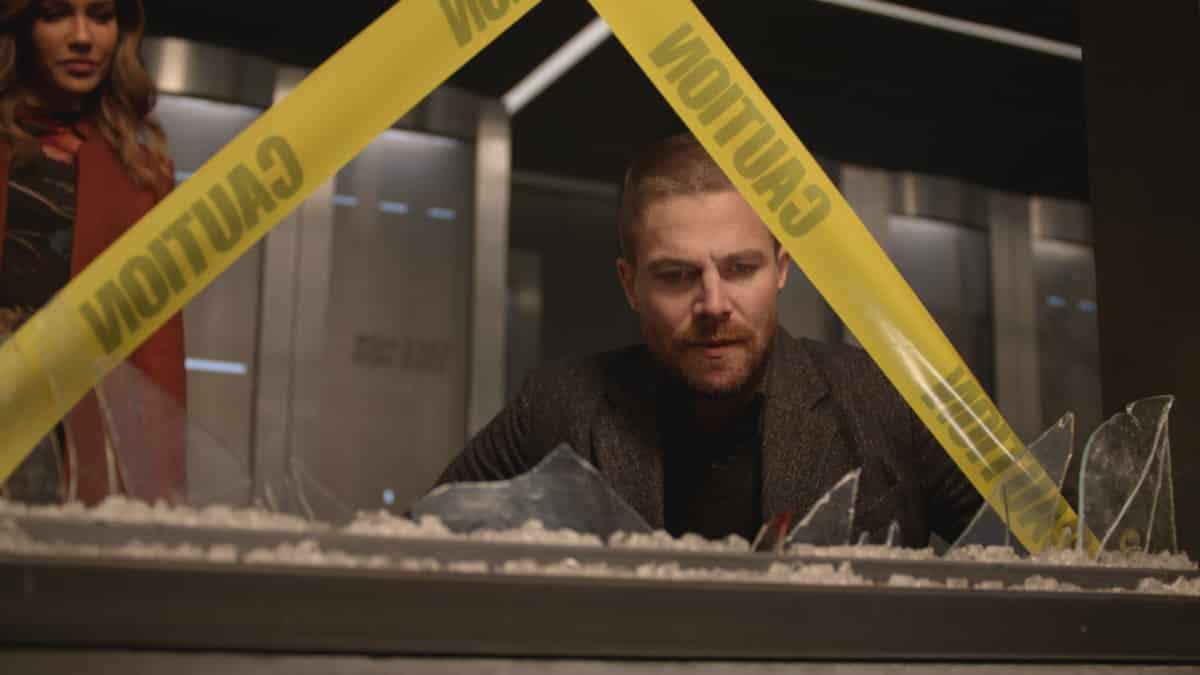 The more interesting photos seem to depict Rene (Rick Gonzalez) first shooting and then working with Emiko Queen (Sea Shimooka), the new Green Arrow. Though Curtis (Echo Kellum) appears willing to work with her as well, Emiko looks less than pleased about her secret being revealed to more people. Perhaps Rene's decisions have ramifications for his daughter, Zoe (Andrea Sixtos), as she is heavily featured in the set of flash-forward photos.
https://youtu.be/lq_8nSyQBm4
Arrow s07e10 'Shattered Lives': OLIVER RETURNS TO HIS REGULAR LIFE IN STAR CITY — Oliver (Stephen Amell) is ready to get back to work with the SCPD and to focus on his marriage with Felicity (Emily Bett Rickards). However, when Dinah (Juliana Harkavy) tasks Oliver with tracking the new Green Arrow (Sea Shimooka) things take a surprising turn. Meanwhile, Diggle (David Ramsey) and Lyla (guest star Audrey Marie Anderson) must answer to ARGUS about Diaz (Kirk Acevedo).

Andi Armaganian directed the episode written by Benjamin Raab & Deric A. Hughes (#710).
Diaz (Kirk Acevedo) appears to be in ARGUS custody, following the riot at Slabside Prison. We'll see how well he cooperates with Lyla (Audrey Marie Anderson) and Diggle's (David Ramsey) investigation, or whether he's only playing along in order to drive a wedge between the members of Team Arrow.
Arrow returns to the CW from its winter break on Monday, January 21, at 8 p.m. ET/7 p.m. CT.